India's largest theatre production company AGP World will stage the multifaceted film actor, writer, singer, painter & candle-maker, Suchitra Krishnamoorthi's biographical play 'Drama Queen' for the first time to audiences in New Delhi.  Starring Suchitra Krishnamoorthi, and directed by Inaayat Ali Sami this gripping performance will be showcased at the old world theatre festival at The Stein Auditorium, India Habitat Center, New Delhi on 6th October 2017. Her new theatrical innings titled 'Drama Queen' presented by AGP World draws inspiration from her biography and will expose her in a never seen before avatar for the first time after a hiatus of more than a decade.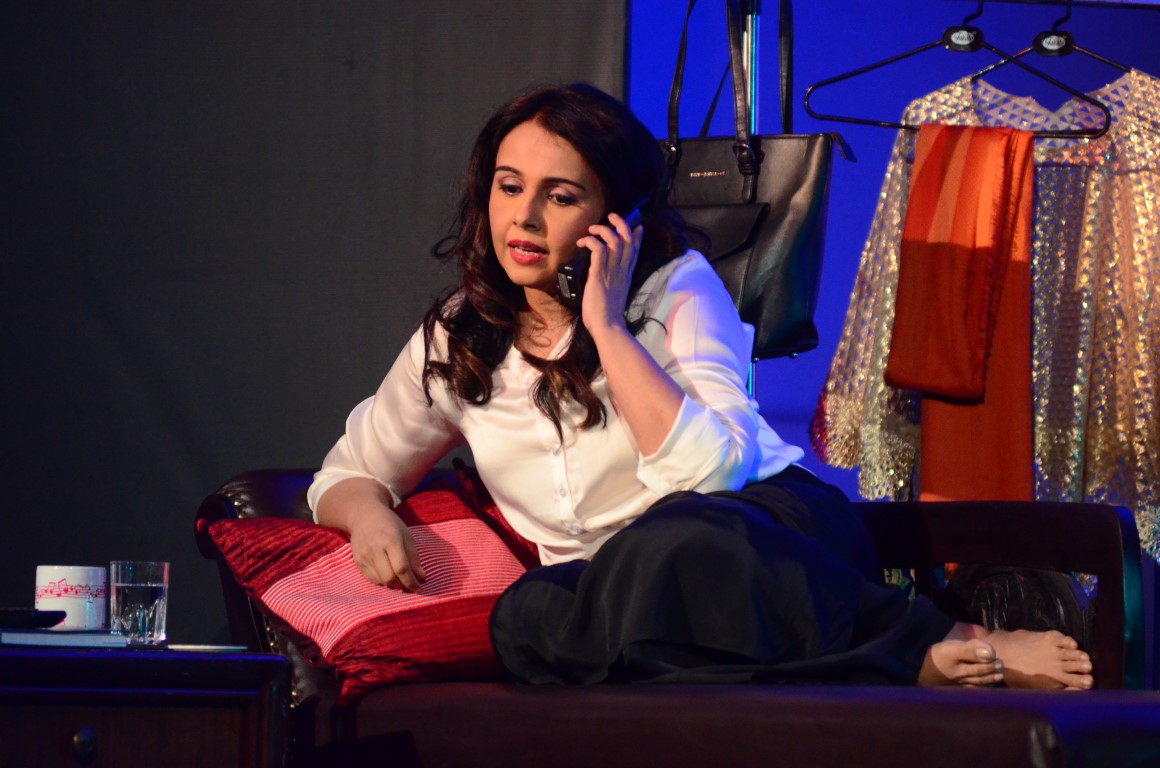 Irrepressibly Saucy Drama Queen is an honest play that will make you laugh, cry and look at the modern Indian woman in a whole new light with all her vulnerabilities and strengths. Speaking about her debut on stage, Director Inaayat Ali Sami says, "Suchitra is a flawless actor and it has taken us nearly a year to be fully prepared for this theatrical public showcase. We are confident we can do full justice to the theatrical interpretation of her novel and bring to the fore Suchitra in totality, not as the world knows her but as what she really is." Ashvin Gidwani, Producer & MD, AGP World elaborates, "It gives me great pleasure to present to the world a facet of an icon who has always preferred to be reserved about her personal affairs. The Audience will be left shocked and surprised as her story unfolds on stage."
A successful debut Bollywood film with mega star Shah Rukh Khan, marriage with an internationally renowned film maker Shekhar Kapur, a pop album with music by Andrew Lloyd Weber….Walking the red carpet at the Oscars…What more could any young girl with stars in her eyes aspire to?
In her candid, wacky, madcap biography, Drama Queen, the vivacious Suchitra Krishnamoorthi takes us on a hormone driven period of her life 5 years post marriage and divorce, fame and everything that a girl from a 'decent' Indian family would want. This is no longer the world of propriety that any culture would prescribe for a woman.
A single mother, stuck in the quagmire of her strict middle class moral upbringing, Suchitra hurtles, chugs and summersaults on a rollercoaster journey in a desperate bid to find security and true love. In the process rediscovering her relationship with her mother, her past and most importantly herself. Emerging with a new voice long suppressed and lost under the perplexing burdens of conforming to being 'I'm a good girl -I am'. This is one theatrical performance that you just cannot afford to miss!!
AGP WORLD brings Drama Queen to Old World Theatre Festival in October
On: Friday, October 6th, 2017
Show Timings: 5 pm and 7:30 PM
At: The Stein Auditorium, India Habitat Center, New Delhi
Tickets are priced at Rs. 250 onwards and can be bought at www.bookmyshow.com