To fill the funding gap in the film & entertainment industry which is growing quite fast & also to provide seed capital for innovative Start Up ideas which are being generated on a  daily basis by young creative minds, a UK based company- Adda Finance — a Start Up funding behemoth, has entered the Angel investing field, with unveiling of its India office at Sec 8, Chandigarh.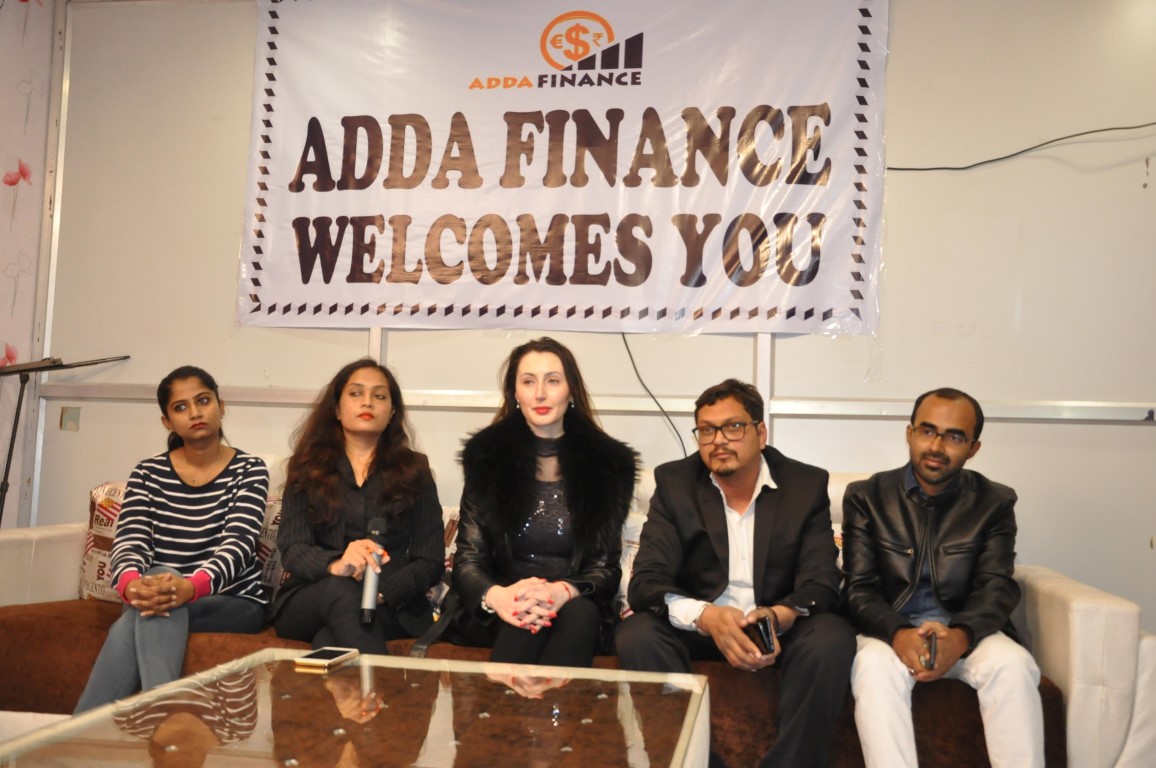 A press meet was organized at Chandigarh in which the Founder & Senior Team members of Adda Finance threw some light on their newly launched project. As a celebration of their formal entry into India, an 'On Spot Film Finance facility' was also made available by the company.
Ms. Aashikaa Naath, Co Founder, Adda Finance said, "Our company will act as an Angel Investor for different business projects. Apart from the project making good business sense for us to enter into, we also want to help people with path breaking ideas who want to set up their own businesses, implement their projects, so that they do not end up dropping the promising projects, for lack of funds."
 Having a well versed experience through it's UK operation, the company has now arrived in India. Acting as a solution to needs of investments for film projects — Bollywood & Hollywood, Start up ideas, innovative business concepts etc., the company is all set with a staggering fund of Rs. 968 Crores to provide seed capital to promising new projects. Reserving 50% of its investment for the Bollywood industry, it has divided the rest equally for Hollywood and other start ups.
While  talking to the media, Mr. Praveen Kumar Nain  , CEO of Adda Finance said, " The availability of suitable environment, good education levels, planned city, entrepreneurial spirit of North Indians made us choose Chandigarh, as a destination for our project outside the UK. Apart from the region we will be servicing  areas of India like Mumbai other metro cities as well as any other place which shows good potential."
Apart from being a helping hand for new projects , the company is also planning to create a township near Chandigarh by next year which will provide a training platform for different skills.  The multiple ventures that the start-up plans to enter include a film training institution which will focus on teaching of film related subjects. Secondly, an aviation academy is also on the checklist which would focus on aeronautics training. Last but not the least, a hospitality venture under the name- K Koffee Hospitality Institute is also on the anvil. As a part of the  ambitious project the company has already secured an 80 Lakh square feet area on Chandigarh-Baddi road for the construction of Adda township.
"This new project will not only be a source for various innovations but will also turn out to be a much needed practical skills' learning hub, which was not present  previously  in  the  tricity & its vicinity. Our aim is also to upgrade skills of youth from region so that they can find suitable & gainful employment or start their own business ventures. "Sums up Aashikaa.