Two years ago when Ankit stepped out of her hometown Hisar in Haryana and came to Chandigarh for graduation, she had a dream to make her parents proud with her achievements.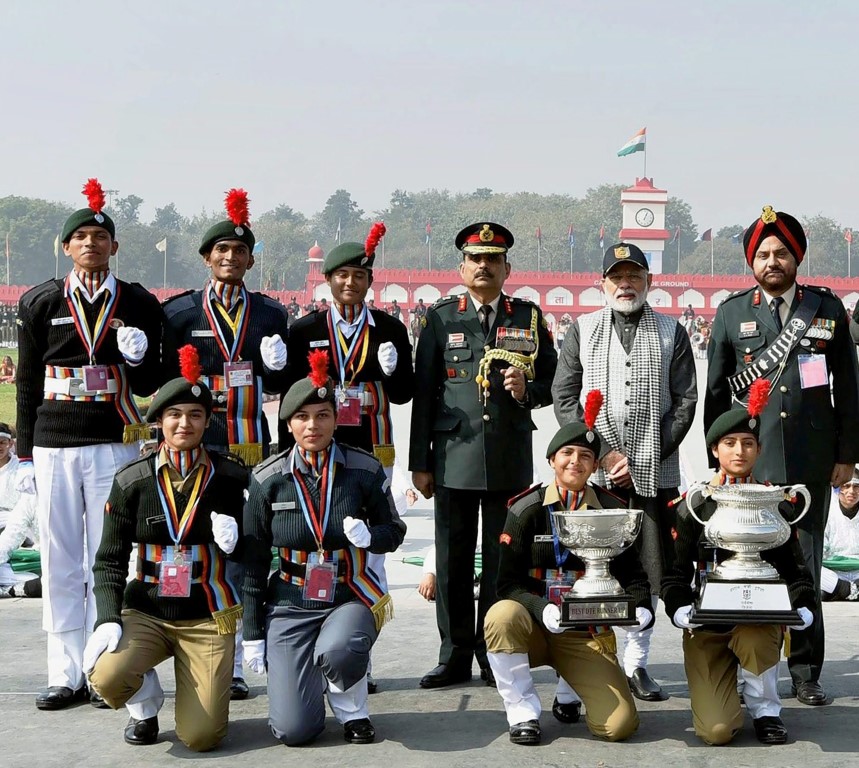 Today, she has not only made her family proud, but also the entire region after being adjudged as the Best NCC cadet in the entire country, said Wing Commander M R Pandeya, CO, 1 Chandigarh Air Sqn.
Ankit, an Airwing Cadet of no. 1 Chandigarh Air Sqn NCC and a second-year BSc student at DAV College, Chandigarh, received a gold medal in All India Best Air Cadet competition of National Cadet Corps (NCC) from Hon'ble Prime Minister of India, Shri Narendra Modi during the PM Rally at Republic Day Camp (RDC) on 28 Jan 2018 in Delhi.
It was one of the toughest challenges, as she had to compete with 17 boys and 17 girls across the country.
Ankit's father is retired from Haryana police, at present a farmer and mother a house wife. They live in village Sisai, Tehsil Kalirawana, Dist Hisar.
Determined to join Indian Air Force as fighter pilot after her graduation, Ankit considers Air Force to be her choice. After she did her Class XII from home town, her parents let her go to Chandigarh, "the city of opportunities", to pursue her aim.
"I had read in newspapers about girls studying in Chandigarh clearing prestigious exams which includes Armed Forces. And so, I convinced my parents to send me to the City Beautiful," said Ankit.