The First Convocation of the Bar Council of Punjab and Haryana year 2018 to distribute the Enrolment Certificate to the new entrants was organized in the auditorium of Law Bhawan, Chandigarh. Hon'ble Mr. Justice Augustine George Masih Judge Punjab and Haryana High Court graced the occasion as Chief Guest and distributed the enrolment certificates to the new enroled advocates of Punjab & Haryana.After administering oath ceremony to the newly enrolled advocates licence to 262 Advocates were distributed.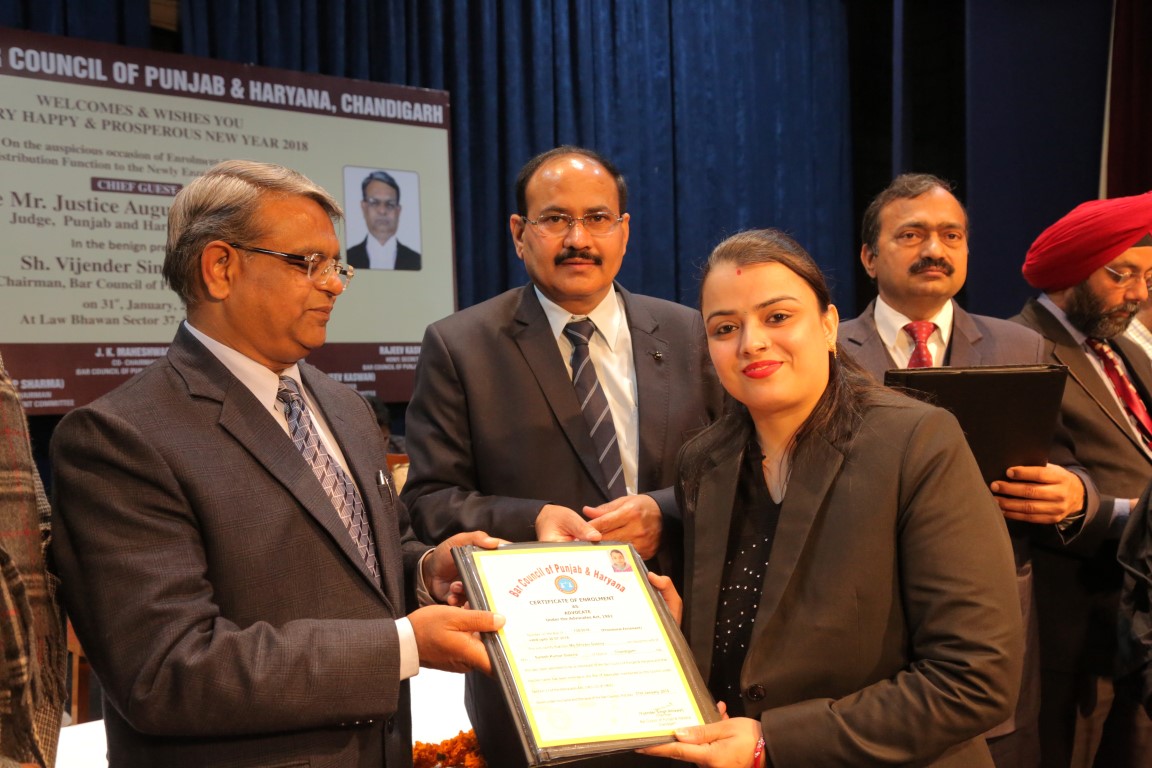 Mr. Justice Augustine George Masih deliver his valueable speech to the entrants and advised them no to adopt shortcuts in the profeesiion and to adopt the path of hardwork and to maintain the faith of the clients as well as to vital role in the Justice delivery system. Sh Vijender Singh Ahlawat Chairman Bar Council Punjab & Haryana while welcoming the Hon'ble Mr. Justice Augustine George Masih apprised about the various scheme launched by the Bar council about welfare schemes annouced and implemented by the Bar Council of Punjab & Haryana under the Advocates welfare fund act 2001 and the Haryana Advocates Welfare fund rules 2014.
He also advised the new entrant to maintain dignity of the noble legal profession during practice and honestly work for their clients with fully professional dedication. At this occasion, Sh Karanjit Singh, Vice Chairman, Sh. Rajeev Kaswan, Hony' Secretary, Sh. Partap Singh, former Chairman, Sh. Randhir Singh Badhran, former Chairman and other elected members of the Bar Council and other Advocates as well as parents of the newly enrolled advocates from different places of Punjab, Haryana and U.T. Chandigarh were also present.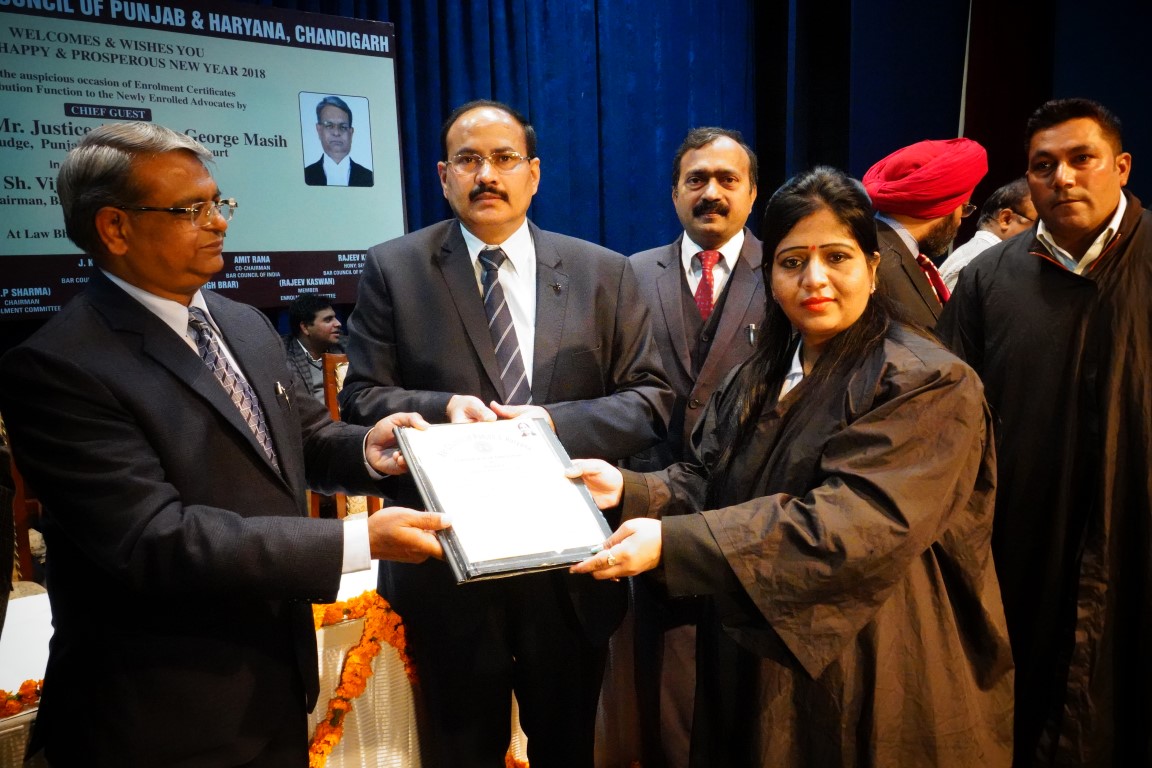 It is also pertinent to mention here that the Bar Council of Punjab and Haryana was established under the Advocates Act 1961 and from its inception Bar Council of Punjab and Haryana enrolled more than 98 thousand advocates.