newznew (Chandigarh) : Adhyatma Sanskriti Ratna Sri V.P. S. Rao visited the Haryana Granth Academy. Director of the academy Dr. Vijay Dutt Sharma, while showing him the books published by the academy said that people were deriving benefits from the knowledgeable books published by the academy on important subjects.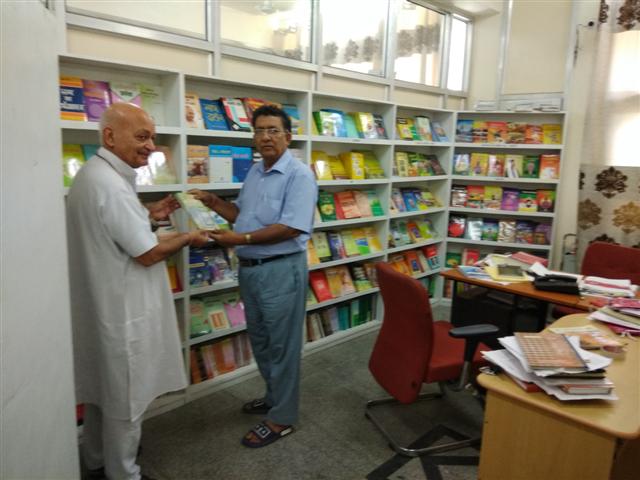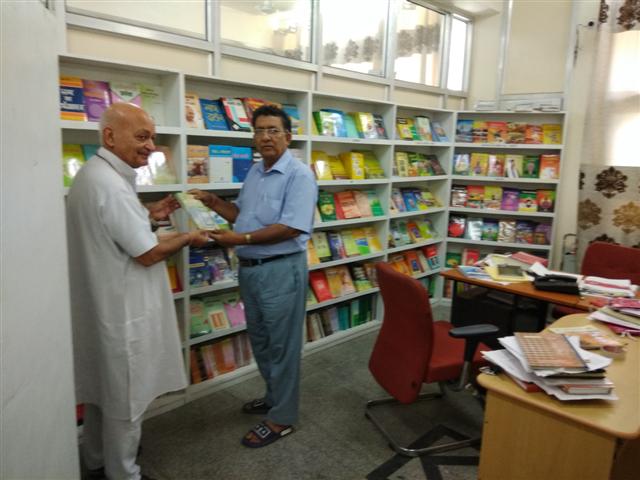 Sri Rao appreciated the services being rendered by the academy in a dedicated way. He said that Indian markets were flooded with foreign books of very high quality printing. In such a situation, the Indian books should also not be of lesser quality. If we want that our books may be purchased and read by the readers. We should bring out comparatively more beautiful and attractive books, containing useful information about our own country.Therefore, the presentation has to be of desirable standard.
Sri Rao appreciated the dedicated efforts being put in by director of Haryana Granth Academy Dr. Vijay Dutt Sharma, who, he observed, was an educationist with strong determination and capable administrator, besides being a dutiful patriot, engaged in the task of spending knowledge.