newznew (Chandigarh) : This is not only a principle, but also is an experienced fact that children get influenced by whatever association and society they are acquainted with. Keeping this in mind, under the aegis of Nirankari Satguru Mata Savinder Hardev Ji Maharaj, children are being linked to spirituality at a tender age, with the help of Bal Samagams, and making it like vacation camp for them. This helps them participate in activities and also attain spiritual understanding, which will help them immensely, later in life.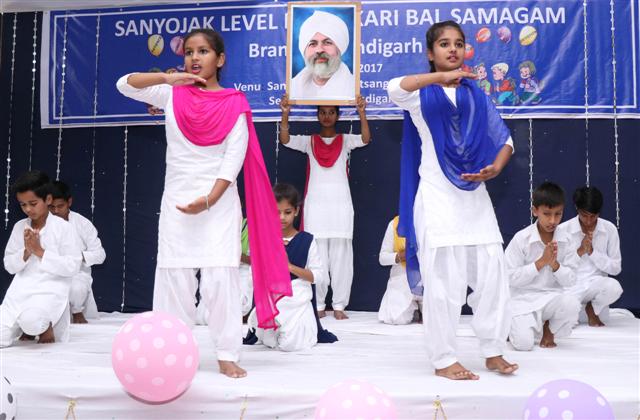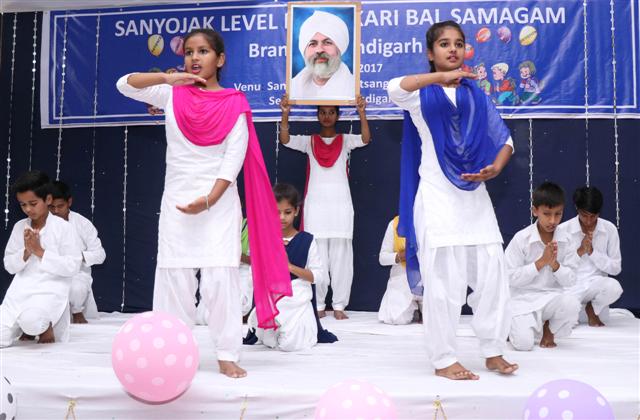 To carry this series forward, a Sanyojak level Bal Samagam was organised at Sant Niranakri Satsang Bhawan, Sector 30-A, today, under the chairmanship of Additional Sanyojak Shri Tarsem Lal Ji. Hundreds of children from the Chandigarh including Manimajra, participated in the Samagam.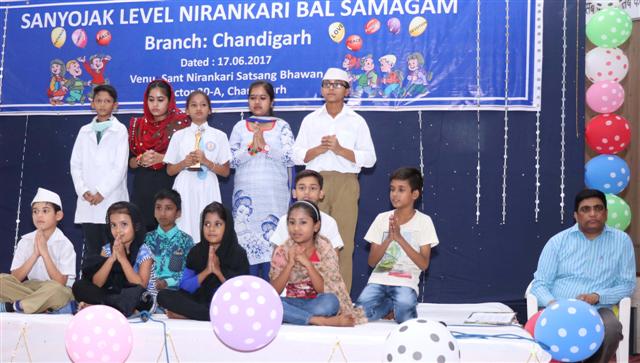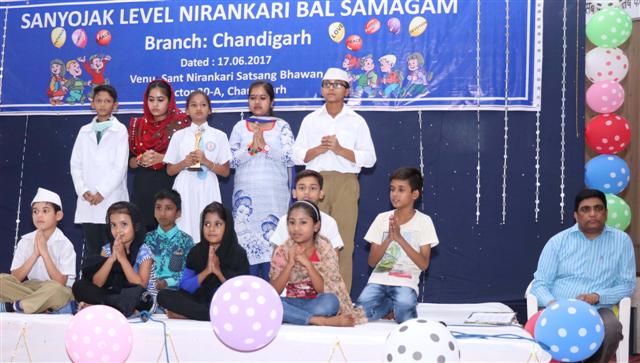 On this occasion, hundreds of children, with the help of various languages, presented their spiritual thoughts through skits, speeches, poetry, devotional songs, question-answer session, and more. These thought-provoking presentations by the children gave the gist that one has to understand the presence of the Almighty, at all times, and stay away from malice and ill-will, respect the elders at home, and everywhere else, speak with love and compassion with the younger ones, keep track of studies without wasting time, watch TV after the study is completed, keep the surroundings at home and school clean, and be adherent, at all times.
Besides, recalling the teachings of Nirankari Baba Hardev Singh Ji Maharaj, the children stated how one has to rise up from the differences of caste, creed, colour, appearance, eating habits, and consider that the whole world is one human family, behaving politely with everyone.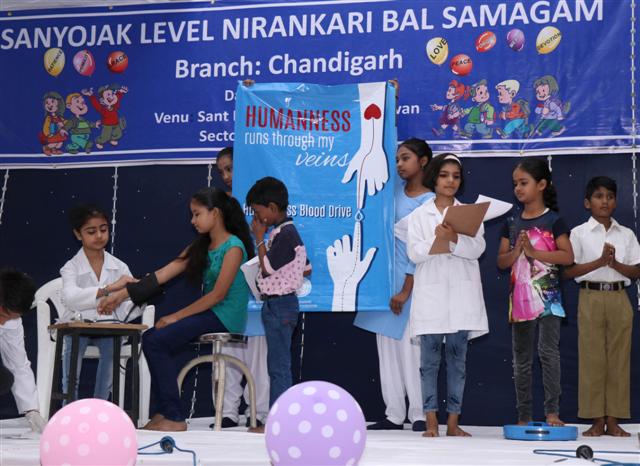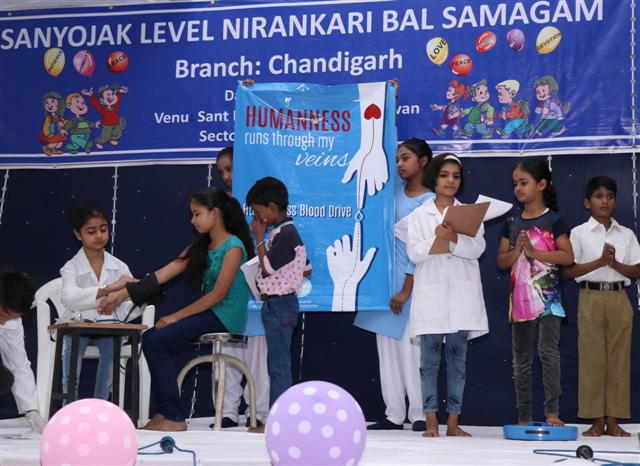 Addressing the devotees at the Samagam, Shri Tarsem Lal said that due to the exceptional efforts and devotion of Late Bau Kesho Ram Ji, every branch was able to establish grounds for the Bal Sangat, owing to which, there are numerous Bal Samagams being organised today, in the country, and children are making way in the field of spirituality.
On this occasion, Smt. Bhagwan Devi Ji, wife of Late Bau Kesho Ram Ji, along with Shri Mohinder Singh Ji, Sanyojak, Chandigarh,Sh. S.S.Banga JI Mukhi Sector 15,40 Area,  Sh. Sham Sunder Ji Mukhi Sector 45 Area  gave their blessings to the children participating in the Samagam, and motivated them to be more spiritually inclined, as that is the way of leading a happy life.
Shri Bachittar Singh was the Stage Secretary of this Samagam. The Samagam culminated successfully with Guru ka Langar.