Aditya Birla Sun Life Insurance launches AI enabled WhatsApp channel : Aditya Birla Sun Life Insurance (ABSLI), the life insurance arm of Aditya Birla Capital, launches a pioneering platform to services its customers.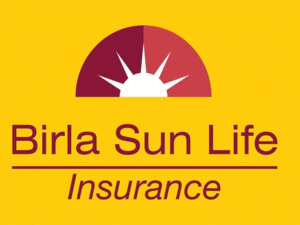 ABLSI has launched a first of its kind AI enabled WhatsApp channel for customer servicing.   With this new platform ABSLI has made its services available to its customers at their finger tips, anywhere, anytime, using WhatsApp, which is one of the highest used communication channels in India.
This new WhatsApp based servicing platform is pioneering and unique in many ways.  Unlike the traditional menu based approach of selecting options, for the first time, a customer will be able to use the officially verified ABSLI WhatsApp account to type any general query and have it answered on a real time basis.
The channel is conversational and intelligent. Customers can get their service requirements being met in a simple, fast and convenient using the popular WhatsApp platform.
Customers can now use WhatsApp chat to get policy and due details, fund value and tax certificates. Customers can also update their profile on a real time basis and locate their nearest ABSLI branch. Besides this the channel would assist customers on key policy related processes like name change, nominee change, payment mode change and to receive claims and revival information.
In case of policy specific queries, customers would be first authenticated post which they will get real time information about their policies, making the channel extremely secured.  ABSLI continues to service its customers using multiple channels including, its wide network of branches, customer-friendly portal, contact centre and Chabot.
Mr. Pankaj Razdan, MD and CEO, Aditya Birla Sun Life Insurance and Dy. CE, Aditya Birla Capital commented, "ABSLI recognizes the importance to have a seamless communication with its customers and be available to them anytime, anywhere. Launch of our WhatsApp customer service is in line with the organisation's goal of providing best in class experience to our customers while building a robust digital platform. We hope to use this channel as an effective medium to touch base with our customers".