Sony SAB's Beechwale family gets a marriage proposal from Dubai : Highlighting the struggles of a middle class Indian family, Sony SAB's light hearted show Beechwale has managed to impress the audience with its relatable content.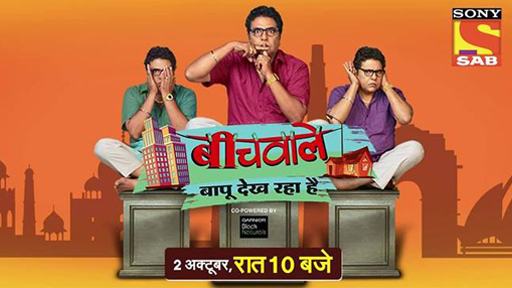 The upcoming track gets the Beechwale family in trouble with a marriage proposal from Dubai.
An NRI girl visiting India, from Dubai has got a liking towards Raju as she looks at his profile on a matrimonial site. However, her ulterior motive is to find a guy who she can take back to Dubai and keep him as a servant for herself. Unaware of the girl's real motives, Beechwale family gets excited at the thought of an opportunity to visit abroad. Considering that the girl is extremely rich, Bobby (Zakir Hussain) senses something suspicious and sends Puppy (Manoj Goyal) to Dubai to find the truth. A twist arises as Puppy gets kidnapped by goons hired by the girl and is forced to give a clean chit for marriage.
Will Puppy be able to save Raju from this scam?
Manoj Goyal playing the role of Puppy said, "Being a part of the Beechwale family feels great as the entire cast is extremely talented and fun to shoot with. The show takes up very relatable topics and presents them in a comic manner. In the upcoming track, Puppy has the responsibility of saving Raju from a fraud NRI girl."
Rajeev Pandey essaying the role of Raju said, "Working with the team of Beechwale is a lot of fun; the concept of the show is extremely interesting and it is great to see viewers relate to the series. In the coming episodes, Raju falls in great trouble with a marriage proposal from Dubai. I hope audience enjoys this new twist as well."
Keep watching Beechwale every Monday to Friday at 10 PM only on Sony SAB