AHS conducts a complete healing session inside out with yoga
NewZNew (Ludhiana) : Advanced Hair Studio (AHS), world's largest hair replacement and re-growth company takes a step ahead and supports fitness for lustrous mane. After the successful campaign 'Healthy Eating Healthy Hair', AHS now conducts a yoga session for healthy hair, mind and body. The session also witnessed an informative workshop on hair care and answered a plethora of conventional myths regarding hair care.
The session was conducted by AHS trichologist and a trained yoga instructor where they highlighted the importance of a healthy mind, body for lustrous mane. Yoga instructor performed several asanas that would help reduce various hair problems. The discussion also covered topics such as hair loss, its types, possible causes and the solutions, including the role of specific diet with reference to hair.
While addressing the media, The Yoga Instructor said, "Yoga heals inside out. Each asana helps in rejuvenating our body, mind and helps in hair growth as well. Though, yoga is an ancient practice but it is followed by many celebrities, sports person and common people. It not only helps in strengthening the body but also reduces our stress levels which aid to have lustrous mane. There are specific asnanas as well that could be practices to have beautiful hair.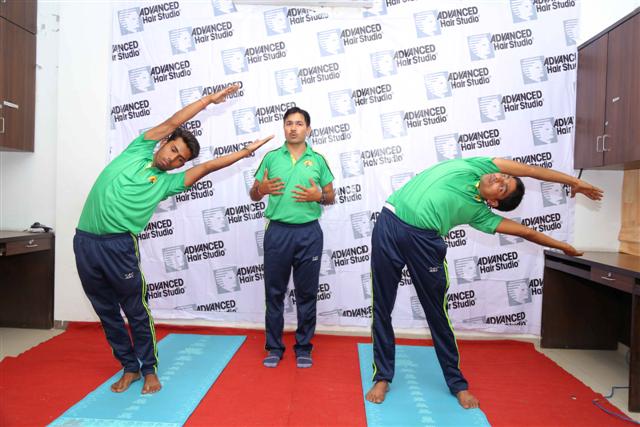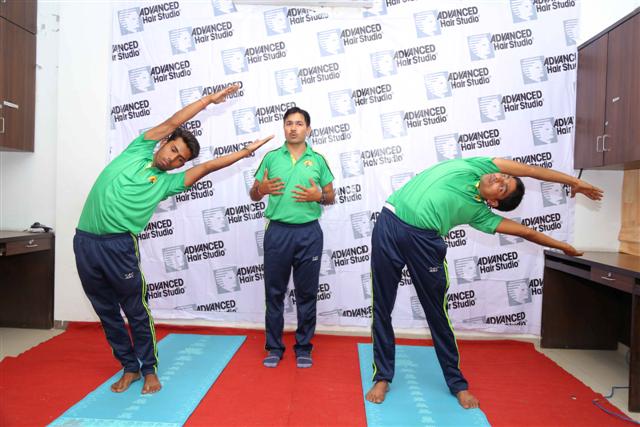 I would like to take this opportunity to thank Advanced Hair Studio to have come up with this wonderful initiative. It is amazing to see a company taking responsibility to promote a healthy cause with yoga and help people in educating about its benefits."
Talking about the initiative, Mr. Sanket Shah, CEO & Managing Director, Advanced Hair Studio (India Sub Continent & Middle East), said, "After the successful campaign 'Healthy Eating Healthy Hair', which we did last year highlighting how healthy eating results in healthy hair, we are now excited to move one step ahead with the yoga session. Beyond our eating habits, we need to take care of body and mind for an inside out rejuvenation, including improving the hair condition.  Though, yoga is an ancient practice, but it has never lost its charm and is practiced by top professionals, international celebrities and common people as well. We are quite excited about our initiative and we hope that through this people come to realize the importance of a fit body all around"
Considering the popular trend of achieving fit and toned physique with extreme care about healthy hair, AHS has introduced a six month hair fitness program – Advanced Fitness Program for its clients. The program is considered to be one of the best treatments in the world to benefit all those who face hair thinning or hair fall problem. It will not only maintain the hair on the scalp but will also help combat wear & tear that occurs due to weather conditions and pollution.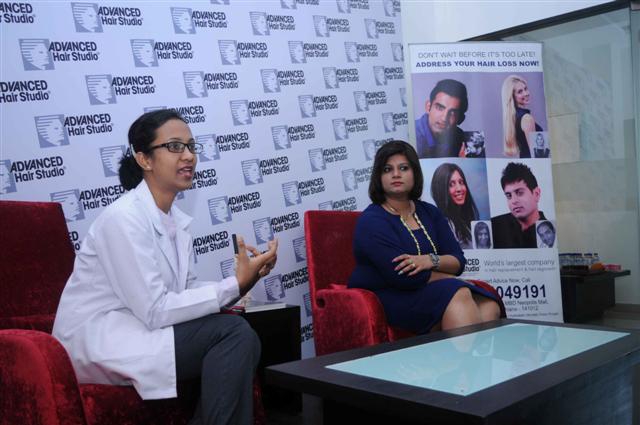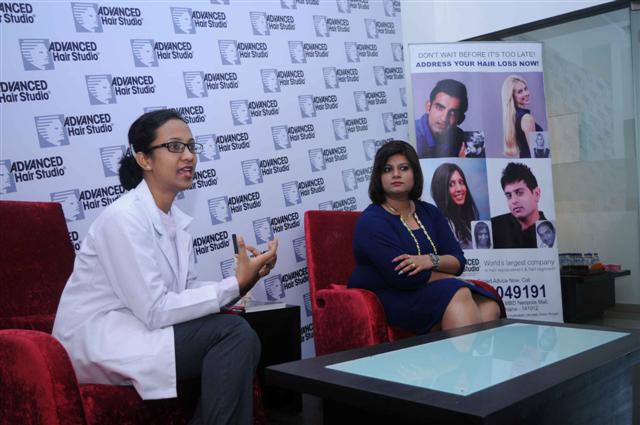 Presently, AHS offers a wide range of solutions for all hair loss related problems. In clinical hair procedure, AHS offers – Advanced Laser Therapy treatment (ALT) and Strand by Strand the Ultimate while in cosmetic hair procedure, AHS offers Strand by Strand (Cosmetic) and Flashpoints.
The clientele of Advanced Hair Studio includes names like Shane Warne, Gautam Gambhir, Jacque Kallis, Saurav Ganguly, Darren Gough and many more that stand as a testimony to our successful treatments.