Advisor Bhatnagar Visits District Samba, reviews COVID situation: In order to have first hand appraisal of situation arising due to ongoing pandemic COVID-19, Advisor to Lieutenant Governor, Rajeev Rai Bhatnagar held discussions with district officials here besides visited district hospital Samba and reviewed the functioning of oxygen plant which is under final testing and is being commissioned soon.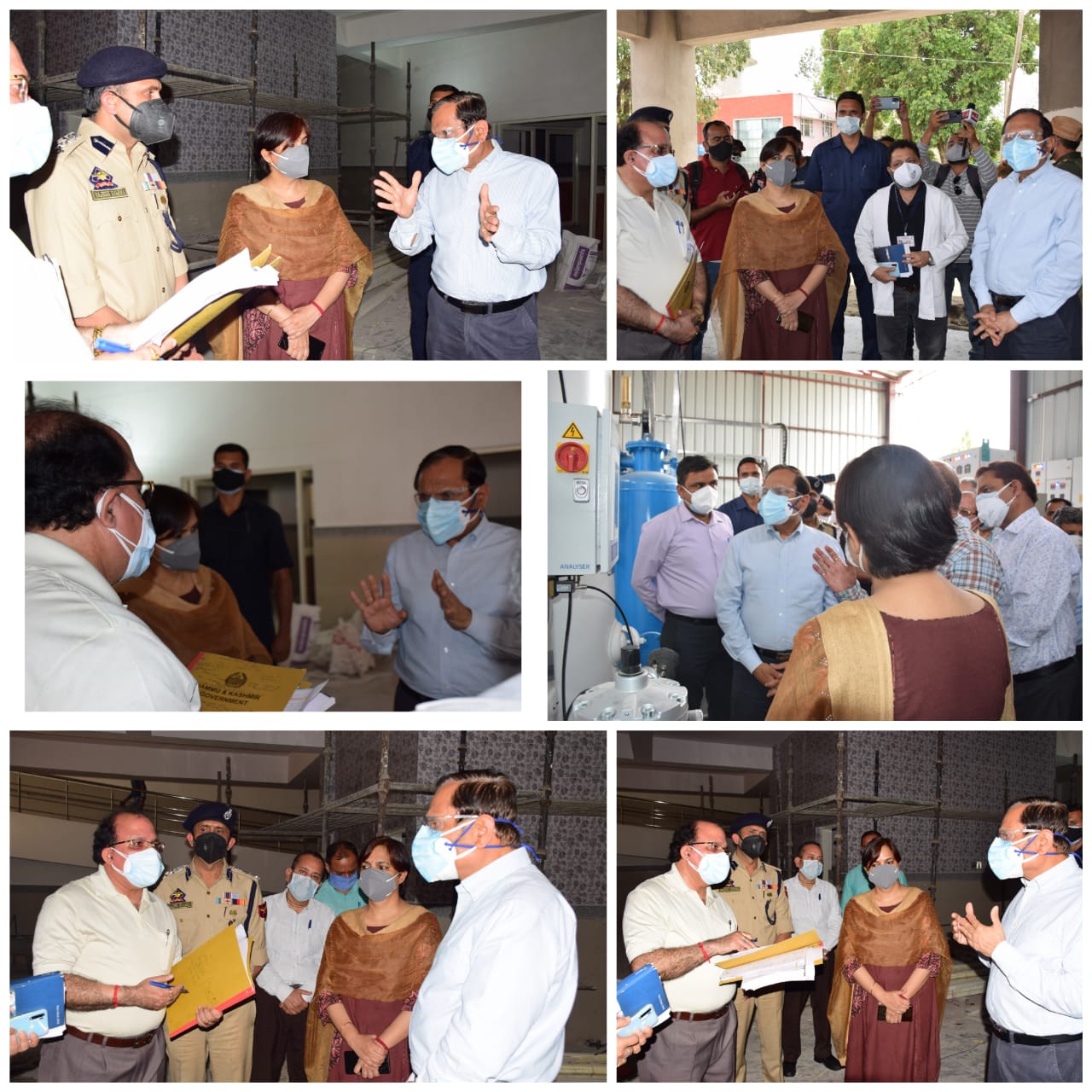 The Advisor was accompanied by Deputy Commissioner, Samba, Anuradha Gupta; SSP Samba, Rajesh Sharma, officers from Mechanical Engineering, PWD and Health departments.
While inspecting the oxygen plant at the hospital, Advisor Bhatnagar oversaw the production and distribution of oxygen mechanism of the plant which has been set up on war footing and also the manifold system using 20 cylinders at a time.
The Advisor directed the technical team of the plant to ensure availability of crucial spare parts and technically sound personal 24×7 in the plant itself. He laid emphasis upon dealing with any kind of break-downs in machinery or power supply.
During the visit, Advisor Bhatnagar also discussed testing of medical infrastructure, vaccination process, present situation and patient management in the district.
The Advisor said that the present government has ensured that all the arrangement for Medical exigencies are in place . He emphasised that patients under home isolation be regularly monitored and teleconsultation be done.
Advisor Bhatnagar further said that District Hospitals are well equipped with oxygen beds and staff for meeting any emergency situation.
He inspected the construction work of the new building and directed that within 15 days it should be made ready to provide additional 100 beds and arrangements be made by the health department to make it functional in time.
During the visit, Advisor Bhatnagar appealed to the general public to get vaccinated against Covid and follow SOPs as well as maintain Covid appropriate behaviour besides adhering to corona restrictions being enforced in district samba.