Traders, shopkeepers under hardship, why didn't Captain plan for any relief, asks Meet Hayer: The Aam Aadmi Party (AAP) MLA from Barnala and state's Youth Wing president Gurmeet Singh Meet Hayer on Wednesday said that in absence of any relief plan by the Captain Amarinder Singh-led state government; the traders and shopkeepers were facing hardship in running their businesses and earning livelihood amid impositions made for Covid-19 pandemic.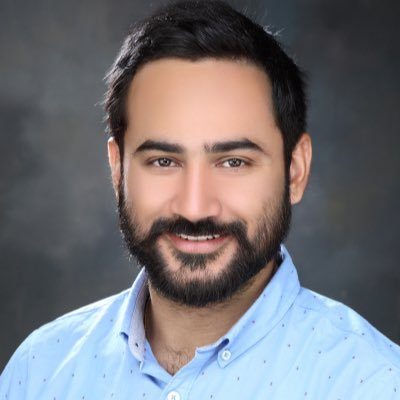 Hayer said that under strict impositions, the people were left to fend for themselves due to the incompetence of the Captain government. Questioning Captain Amarinder Singh for the failure to tackle the situation and pushing the people under hardship, Hayer said that why did not Captain plan for any relief for the people.
"Impositions alone and no plan to improve healthcare seems to be Captain government's way of fighting pandemic," said Hayer. He said that the Punjab government has allowed banks, government offices and liquor shops to operate, which usually witness huge rush; but other businesses have been ordered to close.
"How would those cope up with the losses they are incurring due to the closure of their businesses amid the restrictions imposed by the government. Does the government have any plans for this? Will the Captain government accommodate them for their losses or give them any financial assistance," he added.
Slamming the Captain Amarinder Singh-led government, Hayer said that on the lines of Delhi's Arvind Kejriwal government, the Punjab government should also provide monetary relief and make provisions for food. "The government should explore possibilities of restrictions varying with the density of population so that traders and shopkeepers in small towns can operate," he added.
Hayer said that the Captain government should make arrangements to meet the domestic needs of the people of the state and provide financial assistance to the needy and the poor families. He said that the Punjab government must find a solution to the problems faced by the people of Punjab during the lockdown.
Hayer said that the businesses of the people were being shut down during the lockdown and the employees of the factories and companies as well as construction workers were facing difficulties to support their families, being the only breadwinners.
The AAP leader said that it was the responsibility of every government to help its citizens in times of distress and the Captain government should provide financial assistance to the business and trade fraternity. Hayer demanded that the Punjab government should provide tax relief to the traders as well as waive off the loans taken by them.