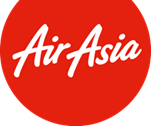 NewZNew (Chandigarh) : TIME Magazine named Tony Fernandes to the 2015 TIME 100, the magazine's annual list of the 100 most influential people in the world.  The list, now in its twelfth year, recognizes the activism, innovation and achievement of the world's most influential individuals.
With a vision to democratize air travel, Fernandes co-founded AirAsia in 2001 with partner Kamarudin Bin Meranun, purchasing a then loss-making AirAsia from its Malaysian owner for a token one Ringgit ($0.30 USD) along with over $11M USD in debt.
Never losing focus on delivering a high value product at affordable prices and against all odds, Fernandes unleashed an unprecedented boom in air travel in Asia and the ASEAN region, connecting communities and cultures while providing a tremendous boost to the region's economies.  Innovative product offerings and creative marketing turned the once-staid industry on its head.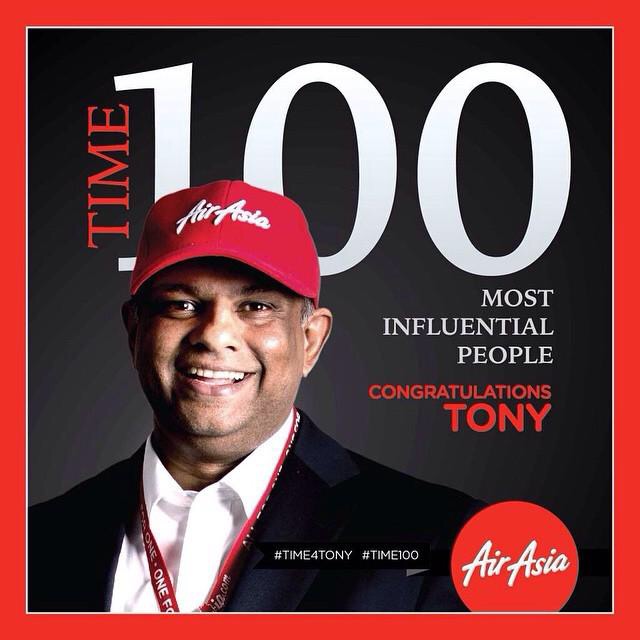 Today, AirAsia is the largest low-cost carrier in Asia, servicing the most extensive network with over 90 destinations. Within 13 years of operations, AirAsia has carried over 280 million guests and grown its fleet from just two aircraft to over 190 with established short-haul operations in Malaysia, Indonesia, Thailand, Philippines and India, and long-haul operations in Malaysia, Indonesia and Thailand.  AirAsia has been named the World's Best Low Cost Airline in the annual World Airline Survey by Skytrax for six consecutive years from 2009 – 2014.
Fernandes commented, "It's a tremendous honour to be included in TIME'S top 100 list – I was shocked when I first received the news but I am very proud and humbled."
"This has been a challenging year but my entire career has been about challenges and with every obstacle, we learn and become even better.  I believe we are making forward strides and I am excited about the future. This year will be about refocusing my attention on the core businesses starting with AirAsia. We are committed to strengthening our core proposition of providing the highest value product and further expanding our network across Asean and beyond.  We have always been about serving the underserved, whether it be through our services and product or giving chances to our staff where we have pilots who used to be purchasing assistants, department heads who started as baggage handlers and flight attendants who used to be administrative assistants. My hope is that the work we do through AirAsia and Tune Group enables and inspires the next generation of ASEAN entrepreneurs and SME owners and propels them into success."
"I also want to thank my staff across all of my businesses in AirAsia, Tune Group, QPR and Caterham for standing by me through it all, for the tremendous support and hard work.  Together, we will continue to disrupt the market.""