NewZNew (Chandigarh) : The biggest Awards night of 2015 for Punjabis across the world, PTC Punjabi Music Awards will be telecast on May 2, 2015 in India, USA, Canada, Europe, New Zealand and Australia on PTC Punjabi.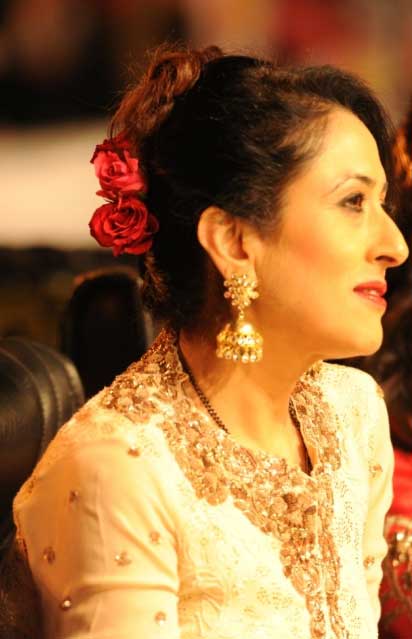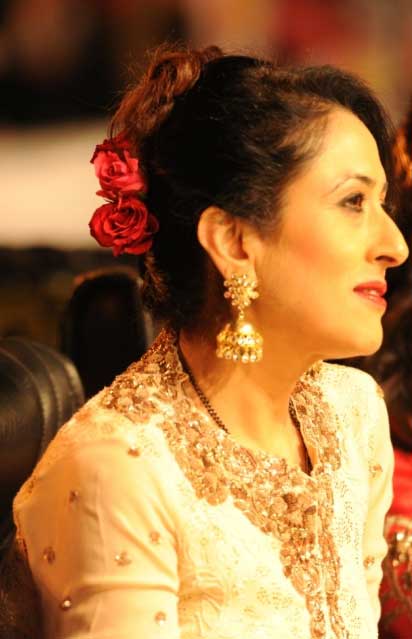 The prestigious PTC Punjabi Music Awards 2015 show will feature some of the best and most popular and entertaining presenters, a solid lineup of entertaining acts and the best of national & international stars from Punjabi Music Industry, attending the extravaganza. This year expect highlight performances by Harbhajan Mann, Jazzy B and Sukshinder Shinda. Mafia Mundeer (Alfaaz, Money Aujla, Bhinda Aujla, SB Haryanvi & Leo) will be igniting the stage with their feat. UK Bhangra-style performance by Jassi Sidhu, PBN, Raj Bains and Bambi. Special feats by Nachhattar Gill, Balkar Sidhu , Ravinder Grewal and Preet Harpal. More than twelve Rising Stars of Punjabi Music Industry will will also feature in a Youngsters Medley. Hosting an event for the first time is legendary Harbhajan Mann, who will be accompanied by multi – talented Divya Ditta and Binnu Dhillon.
[blockquote author="Rajiee M Shinde, Director & CEO – PTC Network said," pull="pullright"]"When you conduct large scale events across the yearly calendar in your core market for years together and do it successfully each and every time, with audience attendance upwards of 10,000 in each event, the viewer kind of expects only the best from you. The idea is to surpass viewer expectation every year and that is the true challenge. PTC Punjabi Music Awards are among the biggest and essential events for us. It maintains a hands- on industry connect & goodwill for us. The viewers love it and strongly feel for their Musical Heroes as is evident from the response we garner from them. "[/blockquote]

The Punjabi Music Industry continues to launch sizeable number of albums with each passing year.
"Every year, Punjabi Music Industry churns out a minimum of at least 1000 Music Albums, all Music Companies combined. Even if one were to average a 7 to 8 songs per album, we are talking of 7000 to 8000 songs that are composed lyrically, vocals & instrumentals decided, music directed, recorded and released. It is impossible to ignore such a humungous effort put together by the Punjabi Music Industry for any Punjabi channel. In 2015, this is the Eighth Edition of Music Awards for PTC, which have become the pinnacle of recognition for the Punjabi Music Industry", added Mrs. Shinde.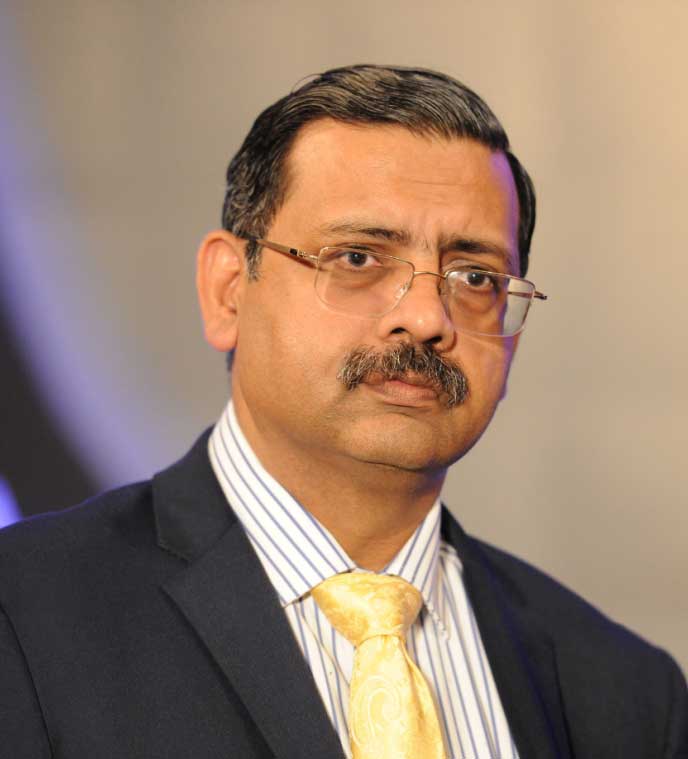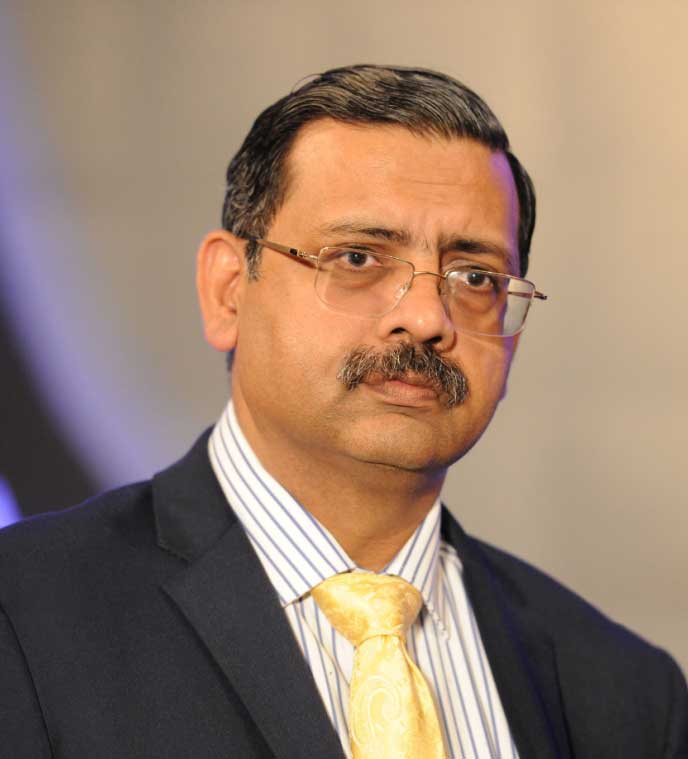 Rabindra Narayan, President – PTC Network said "The level of precision of planning involved in such a large scale exercise is tremendous. Right from Conceptualization, Production, Artist & Guest Management, Set Design, Operational Management, Programming, Promotion & Marketing, Transmission, all is being supervised to the last detail. Worldwide Telecast will happen in early May in India, USA, Europe, Canada, Australia and New Zealand.
PTC Punjabi Music Awards is the flagship property on PTC Punjabi. Each year nominations are finalised and voting received from over 300 prominent members of the music industry. This forms 50% weight-age towards the final winner. The rest 50% comes from the compilation of the public voting received through web and SMS. The members of the music industry also nominate veterans from the Punjabi Music Industry to be honored with 'Life Time Achievement Awards'. The winners in each award category are announced and honored during the awards.
PTC Punjabi Music Awards are both a celebration and a felicitation to the versatility and vibrancy of Punjabi Music genre. It showcases and recognizes the Best Punjabi Albums, Vocalists, Lyricists, Technicians, Choreographers, Videographers, Sound Recording Technicians, etc displaying the best of Punjab to the whole world.
The Title Sponsors to the exercise is B natural. Co Presenters are L'oreal and Vaseline. Powered By Moneygram, Associate Sponsors LIC, Gagan, Colgate, Gulzar Group of Institutes, Simco, Denver, Olivia, Tata I Shakti Masala. Automobile Partner Volkswagen. Lighting Partner Bajaj LED.
FINAL NOMINATIONS FOR PTCPMA 2015
 
1. Best Sound Recording
S.No
Recordist
Song
Company
SMS code
1
Dipesh Sharma Batalwi
Mitti Di Khushboo
T Series
BSR 1
2
Dr Zeus
Judaa 2
Speed Records & Rhythm Boyz Ent
BSR 2
3
Gurjinder & Akash Bambar
Ik Saal
Sony Music
BSR 3
4
Nick Dhammu
Patiala Peg 
Speed Records
BSR 4
5
Pav Dharia
Teri Yaadan
Lokdhun
BSR 5
6
Praveen Muralidhar
Naina
Zee Music
BSR 6
7
PBN
Phatte Chuk Di
Vvanjhali Records
BSR 7
8
Sameer Charegaonkar
Kamli Ramli
Wadali Music
BSR 8
9
Tom Lowry
Singh Naal Jodi
T Series
BSR 9
2. Best Religious Album (Traditional)
S.No.
Album
Artist
Company
SMS code
1
Deen Duni Da Paatshah
Bhai Baldev Singh Ji
Amritt Saagar
BRL 1
2
Gur Ka Shabad Pachaan
Bhai Gagandeep Singh Ji
Shemaroo
BRL 2
3
Ke Datta Maha Daan Ho
Bhai Tajinder Singh Ji
Shemaroo
BRL 3
4
Main Naahi
Bhai Lalit Singh Ji
Amritt Saagar
BRL 4
5
Meri Patian
Bhai Jaskaran Singh Ji
Amritt Saagar
BRL 5
6
Santho Prabhmerasda Dayala
Bhai Amarjeet Singh Ji
Shemaroo
BRL 6
3. Best Religious Album (Non Traditional)
S.No.
Album
Artist
Company
SMS code
1
Gurmukh Pyareo
Geeta Zaildar
T Series
BNR 1
2
Saiyan Tu Mukhda Na Modien
Sant Baba Piaara Singh Ji
Shemaroo
BNR 2
3
Sahibzadean Da Viah
Inderjit Nikku
Shemaroo
BNR 3
4
Singh Shaheed
Ravinder Grewal
Amar Audio
BNR 4
5
Singh Saviour
Various Artists
Shemaroo
BNR 5
4. Best Music Video of a Religious Song (Traditional)
S.No.
Song
Artist
Company
SMS code
1
Bhale Se Vanjarey
Bhai Baldev Singh Ji
Amritt Saagar
BVR 1
2
Gur Hath Dhariyo
Bhai Gurpreet Singh Ji
Shemaroo
BVR 2
3
Ke Datta Maha Daan Ho
Bhai Tajinder Singh Ji
Shemaroo
BVR 3
4
Sach Sahib Mera
Bibi Arvind Pal Kaur Ji
Shemaroo
BVR 4
 
 
 
 
 
5. Best Music Video of a Religious Song (Non Traditional)
S.No.
Song
Artist
Company
SMS code
1
Do Soorme
Feroz Khan
Shemaroo
BVN 1
2
Rakhan Wala Tu
Navjeet Kahlon
T Series
BVN 2
3
Sai Mere Sai
Amarjeet Bijli
Spring B Media
BVN 3
4
Sahibzadean Da Viah
Inderjit Nikku
Shemaroo
BVN 4
5
Shukar Dateya
Prabh Gill
Prabh Gill Music
BVN 5
6
Sikh Hon Da Maan
Malkit Singh
T Series
BVN 6
6. Best Music Video Director
S.No.
Video Director
Song
Company
SMS code
1
Amit Roy
Mitti Di Khushboo
T Series
MVD 1
2
Jot Sohal
Jaa Jaa
Tasbee Music
MVD 2
3
Jashan Nanrah
Kalla Chann
Yaar Anmulle Records
MVD 3
4
Pav Dharia
Teri Yaadan
Lokdhun
MVD 4
5
Rimpy Prince
Black Suit
T Series
MVD 5
6
Rimpy Prince
Fanaa
Amar Audio
MVD 6
7
Sandeep Sharma
Tere Pind
Sony Music
MVD 7
8
Sukh Sanghera
Diary
Speed Records & Rhythm Boyz Ent
MVD 8
9
Virsa Arts
Joker
T Series
MVD 9
10
Virsa Arts
Taara
Sony Music
MVD 10
7. Best Music Video
S.No.
Song
Artist
Company
SMS code
1
Aish
Balkar Sidhu / Mandeep Kaur
Amar Audio
BMV 1
2
Black Suit
Preet Harpal
T Series
BMV 2
3
Diary
Amrinder Gill
Speed Records & Rhythm Boyz Ent
BMV 3
4
Ik Saal
Jassi Gill
Sony Music
BMV 4
5
London
Money Aujla
Speed Records
BMV 5
6
Mitti Di Khushboo
Ayushmann Khurrana
T Series
BMV 6
7
Naina
Sonu Kakkar
Zee Music
BMV 7
8
Singh Naal Jodi
Sukshinder Shinda / Diljit Dosanjh
T Series
BMV 8
9
Singhan Diyan Gadiyan
Jazzy B
Speed Records
BMV 9
8. Best Debut Vocalist (Female)
S.No.
Artist
Song
Company
SMS code
1
Bobby Layal
Gaddi Fook De
Amar Audio
BDF 1
2
Henna Singal
Jazbaat
Goyal Music
BDF 2
3
Kirandeep Bhullar
Juliet
Anand Music
BDF 3
4
Sarika Gill
Bilkul Desi
Speed Records
BDF 4
5
Satvir Sidhu
Stunning Jatti
Fantasy Records
BDF 5
9. Best Debut Vocalist (Male)
S.No.
Artist
Song
Company
SMS code
1
Arsh Benipal
Goli
Rootz Records
BDM 1
2
C Jay Malhi
Kasoor
Panj-aab Records
BDM 2
3
Gurminder Moud
Munda Desi
Amar Audio
BDM 3
4
Gurpreet Chattha
Guzaara
Sony Music
BDM 4
5
Jass Bajwa
Chakvi Mundeer
Panj-aab Records
BDM 5
6
K Guri
Vespa
SMI
BDM 6
7
Karan Benipal
Mere Yaar
T Series
BDM 7
8
Manjit Sahota
Jaane Meriye
MP4 Records
BDM 8
9
Ninja
Pindaan Wale Jatt
Karma Records
BDM 9
10
Pardeep Jeed
Laptop
Speed Records
BDM 10
11
Sukhi Sivia
Sarkara
Speed Records
BDM 11
12
Upz Sondh
Naarey
Bulla Ent.
BDM 12
13
Veet Baljit
Cheen Meen
Speed Records
BDM 13
10. Best Lyricist
S.No.
Lyricist
Song
Company
SMS code
1
Babbu
Haar Jaani Aa
Panj-aab Records
BLY 1
2
Happy Raikoti
Baapu
Speed Records & Rhythm Boyz Ent
BLY 2
3
Happy Raikoti
Diary
Speed Records & Rhythm Boyz Ent
BLY 3
4
Jaani
Ik Saal
Sony Music
BLY 4
5
Jaani
Taara
Sony Music
BLY 5
6
Koki Deep
Singh Naal Jodi
T Series
BLY 6
7
Matt Sheron Wala
Khet
Lokdhun
BLY 7
8
Satinder Sartaj
Zikr Tera
Sony Music
BLY 8
9
Satnam
Mitti Pind Di
Yaar Anmulle Records
BLY 9
10
Sharry Mann
Kalla Chann
Yaar Anmulle Records
BLY 10
11
Veet Baljit
Beri
Next Level Music
BLY 11
11. Best Music Director for a Single
S.No.
Music Director
Song
Company
SMS code
1
B Praak
Joker
T Series
BMS 1
2
Bhinda Aujla
Khet
Lokdhun
BMS 2
3
Desi Routz
Haar Jaani Aa
Panj-aab Records
BMS 3
4
Kunwar Virk
Fukri Kudi
T Series
BMS 4
5
Money Aujla
Lecture Laa Ke
Angel Records
BMS 5
6
Musical Doctorz
Munda Sardara Da
Panj-aab Records
BMS 6
7
Sachin Ahuja
Soorma
Speed Records
BMS 7
8
V Grooves
Landa Scooter
Groove Records
BMS 8
12. Best Music Director for an Album
S.No.
Music Director
Album
Company
SMS code
1
Atul Sharma
Folk Collaboration
T Series
BMD 1
2
B Praak
Shayar
Sony Music
BMD 2
3
Desi Routz / Gupz Sehra / Jatinder Shah
Replay
Speed Records
BMD 3
4
Desi Crew
Rakhwan Kota
Vehli Janta Records
BMD 4
5
Dope Production (Jaymeet)
Waqt
T Series
BMD 5
6
Gurmit Singh
Sajda – Tere Pyar Da
T Series
BMD 6
13. Best Punjabi based Song in a Hindi Film
S.No.
Song
Film
Company
SMS code
1
Baby Doll
Ragini MMS 2
T Series
PBH 1
2
London Thumakda
Queen
T Series
PBH 2
3
Lovely
Happy New Year
T Series
PBH 3
4
Pataka Guddi
Highway
T Series
PBH 4
5
Sharabi
Happy New Year
T Series
PBH 5
6
Yaar Na Miley
Kick
T Series
PBH 6
14. Best Non Resident Punjabi Music Director
S.No.
Music Director
Song / Album
Company
SMS code
1
DJ Flow
Lovely Vs PU
Tedi Pag Records
NRD 1
2
Dr Zeus
Judaa 2
Speed Records & Rhythm Boyz Ent
NRD 2
3
Dr Zeus
Mittran De Boot
Speed Records
NRD 3
4
Nick Dhammu
Kalla Chann
Yaar Anmulle Records
NRD 4
5
Nick Dhammu
Patiala Peg
Speed Records
NRD 5
6
Pav Dharia
Teri Yaadan
Lokdhun
NRD 6
7
PBN
Nath Dig Payi
Vvanjhali Records
NRD 7
8
Sukshinder Shinda
Collaborations 3
T Series
NRD 8
9
Tigerstyle
Att Goriye
Lokdhun
NRD 9
15. Best Non Resident Punjabi Vocalist
S.No.
Artist
Song
Company
SMS code
1
Babbal Rai
Tere Layi
Speed Records
NRV 1
2
G Deep
Jeona Morh
Amar Audio
NRV 2
3
Jassi Sidhu
Singh
Vvanjhali Records
NRV 3
4
Jazzy B
Singhan Diyan Gadiyan
Speed Records
NRV 4
5
Pav Dharia
Teri Yaadan
Lokdhun
NRV 5
6
Sukshinder Shinda
Singh Naal Jodi
T Series
NRV 6
16. Best Non Resident Punjabi Album
S.No.
Album
Artist
Company
SMS code
1
Collaborations 3
Sukshinder Shinda
T Series
NRA 1
2
Girlfriend
Babbal Rai
Speed Records
NRA 2
3
Sher Punjabi Returns
G Deep
Amar Audio
NRA 3
17. Best Duet Vocalists
S.No.
Artists
Song
Company
SMS code
1
Balkar Sidhu / Mandeep Kaur
Aish
Amar Audio
BDV 1
2
Jazzy B / Kaur B
Mitran De Boot
Speed Records
BDV 2
3
Kulwinder Kally / Gurlej Akhtar
Sohniye
Amar Audio
BDV 3
4
Mika / Yo Yo Honey Singh
Mast Kalandar
Times Music
BDV 4
5
Nooran Sisters
Deedar
Sony Music
BDV 5
6
Ravinder Grewal / Shipra Goel
Lovely vs PU
Tedi Pag Records
BDV 6
7
Sukshinder Shinda / Diljit Dosanjh
Singh Naal Jodi
T Series
BDV 7
8
Sukshinder Shinda / Jazzy B
Jehra Tere Vich
T Series
BDV 8
18. Best Folk Oriented Song
S.No.
Song
Song
Company
SMS code
1
Aish
Balkar Sidhu / Mandeep Kaur
Amar Audio
FOS 1
2
Arhi Jatt Di
Pammi Bai
Live Folk Studio
FOS 2
3
Gabhru
Satwinder Bitti
T Series
FOS 3
4
Goli
Arsh Benipal
Rootz Records
FOS 4
5
Jatti
Harjit Harman
T Series
FOS 5
6
Jeonde Rehn
Jaswinder Brar
Amar Audio
FOS 6
7
Sahiban
Jelly
T Series
FOS 7
8
Shoukeen Jatt
Anmol Gagan Maan
Jass Records
FOS 8
19. Best Folk Pop Album
S.No.
Album
Artist
Company
SMS code
1
Folk Collaboration
Various Artists
T Series
FPA 1
2
Jeonde Rehn
Jaswinder Brar
Amar Audio
FPA 2
3
Ranjhanna
Lakhwinder Wadali
Wadali Music
FPA 3
4
Sajda – Tere Pyar da
Various Artists
T Series
FPA 4
20. Best Folk Pop Vocalist
S.No.
Artist
Song
Company
SMS code
1
Balraj
Feel
Speed Records
FPV 1
2
Harjit Harman
Jatti
T Series
FPV 2
3
Lakhwinder Wadali
Ranjhanna
Wadali Music
FPV 3
4
Ravinder Grewal
Truck
Tedi Pag Records
FPV 4
5
Roshan Prince
Back to Bhangra
Yabblee Ent.
FPV 5
6
Sippy Gill
Red Leaf
Speed Records
FPV 6
21. Best Album of the Year
S.No.
Album
Artist
Company
SMS code
1
Judaa 2
Amrinder Gill
Speed Records & Rhythm Boyz Ent
BPA 1
2
Rangrez
Satinder Sartaj
Sony Music
BPA 2
3
Replay
Jassi Gill
Speed Records
BPA 3
4
Shayar
Various Artists
Sony Music
BPA 4
5
Waqt
Preet Harpal
T Series
BPA 5
22. Best Pop Vocalist (Female)
S.No.
Artist
Song
Company
SMS code
1
Jassi Kaur
35 Lakh
Speed Records
PVF 1
2
Jaswinder Brar
Jeonde Rehn
Amar Audio
PVF 2
3
Miss Pooja
Painkiller
Speed Records
PVF 3
4
Rupinder Handa
Ghaint Sardar
Dhani Music
PVF 4
5
Satwinder Bitti
Gabhru
T Series
PVF 5
6
Sonu Kakkar
Naina
Zee Music
PVF 6
23. Best Pop Vocalist (Male) for an Album
S.No.
Artist
Album
Company
SMS code
1
Amrinder Gill
Judaa 2
Speed Records & Rhythm Boyz Ent
PVA 1
2
Jassi Gill
Replay
Speed Records
PVA 2
3
Kanth Kaler
Fanaa
Amar Audio
PVA 3
4
Masha Ali
Naqaab
Amar Audio
PVA 4
5
Preet Harpal
Waqt
T Series
PVA 5
6
Satinder Sartaaj
Rangrez
Sony Music
PVA 6
24. Best Pop Vocalist (Male) for a Single
S.No.
Artist
Song
Company
SMS code
1
Ammy Virk
Taara
Sony Music
PVS 1
2
Diljit Dosanjh
Patiala Peg
Speed Records
PVS 2
3
Gippy Grewal
Photo
Panj-aab Records
PVS 3
4
Jassi Gill
Ik Saal
Sony Music
PVS 4
5
Prabh Gill
Jeen Di Gal
Prabh Gill Music
PVS 5
6
Preet Harpal
Suit Saat
PTC Motion Pictures
PVS 6
7
Nachhatar Gill
Lecture Laa Ke
Angel Records
PVS 7
8
Sharry Mann
Kalla Chann
Yaar Anmulle Records
PVS 8
25. Most Popular Song of the Year
S.No.
Song
Artist
Company
SMS code
1
Att Goriye
Preet Harpal
Lokdhun
PSY 1
2
Bapu Zimindar
Jassi Gill
Speed Records
PSY 2
3
Brown Boi
A Kay
Speed Records
PSY 3
4
Joker
Hardy Sandhu
T Series
PSY 4
5
Kalla Chann
Sharry Mann
Yaar Anmulle Records
PSY 5
6
London
Money Aujla
Speed Records
PSY 6
7
Mera Dewanapan
Amrinder Gill
Speed Records & Rhythm Boyz Ent
PSY 7
8
Mittran De Boot
Jazzy B / Kaur B
Speed Records
PSY 8
9
Patiala Peg
Diljit Dosanjh
Speed Records
PSY 9
10
Photo
Gippy Grewal
Panj-aab Records
PSY 10
11
Rang Sanwla
Arsh Benipal
Panj-aab Records
PSY 11
12
Taara
Ammy Virk
Sony Music
PSY 12
13
Yaari
Maninder Buttar
Yaar Anmulle Records
PSY 13
26. Best Club Song of the Year
S.No.
Song
Artist
Company
SMS code
1
Black Suit
Preet Harpal
T Series
BCS 1
2
Mast Kalandar
Mika / Yo Yo Honey Singh
Times Music
BCS 2
3
Party Like a Punjabi
Gippy Grewal
Speed Records
BCS 3
4
Sarkara
Sukhi Sivia
Speed Records
BCS 4
5
Sira
Jay Kahlon
Speed Records
BCS 5
27. Most Romantic Ballad of the Year
S.No.
Song
Artist
Company
SMS code
1
Diary
Amrinder Gill
Speed Records & Rhythm Boyz Ent
RBY 1
2
Dil De Bethi
Jelly
Speed Records
RBY 2
3
Dream Girl
J Star
T Series
RBY 3
4
Guzaara
Gurpreet Chattha
Sony Music
RBY 4
5
Haar Jaani Aa
Mehtab Virk
Panj-aab Records
RBY 5
6
Haare Sajna
Kanth Kaler
T Series
RBY 6
7
Ik Saal
Jassi Gill
Sony Music
RBY 7
8
Jeen Di Gal
Prabh Gill
Prabh Gill Music
RBY 8
9
Joker
Hardy Sandhu
T Series
RBY 9
10
Kalla Chann
Sharry Mann
Yaar Anmulle Records
RBY 10
11
Taara
Ammy Virk
Sony Music
RBY 11
28. Best Bhangra Song of the Year
S.No.
Song
Artist
Company
SMS code
1
Aish
Balkar Sidhu / Mandeep Kaur
Amar Audio
BSY 1
2
Back To Bhangra
Roshan Prince
Speed Records
BSY 2
3
Graari
Harjot
T Series
BSY 3
4
Patiala Peg
Diljit Dosanjh
Speed Records
BSY 4
5
Phatte Chuk Di
PBN / Raj Bains
Vvanjhali Records
BSY 5
6
Singh Naal Jodi
Sukshinder Shinda / Diljit Dosanjh
T Series
BSY 6
7
Singhan Diyan Gadiyan
Jazzy B
Speed Records
BSY 7
29. Best Song with a Message
S.No.
Song
Artist
Company
SMS code
1
Aas
Ranbir Singh
Ting Ling
BSM 1
2
Nashe
Preet Harpal
T Series
BSM 2
3
Pakhandi Babe
Kulbir Jhinger
Vehli Janta Records
BSM 3
4
The Inspiration
Jinda Balagan
Speed Records
BSM 4