Grab low fares on flights from New Delhi and vice versa; booking starts at 00:30 hrs on 21-04-2015 at www.airasia.com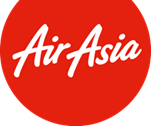 NewZNew (Chandigarh) : AirAsia India further expands its wings by adding New Delhi, one of the most awaited destinations to its network. Flights from New Delhi to Bangalore, Goa and Guwahati and vice versa will be operational from 21th May 2015. This marks a significant milestone in AirAsia India's operations.
To celebrate the launch of new sectors, AirAsia India is offering all-inclusive promotional fare from as low as Rs 1700 from New Delhi to Bengaluru and Goa and Rs 1500 from New Delhi to Guwahati and vice versa. Guests will be able to start their booking on www.airasia.com  from 00:30 hrs on 21-04-2015 to 26-04-2015 for the travel period from 21-05-2015 – 31-05-2016
Mittu Chandilya, CEO, AirAsia India said, "We are very excited about coming into New Delhi and setting it up as our North region Hub. Our ability to provide our guests with a truly low cost and high quality mode of travel is what we truly believe in. Our entry into New Delhi market is a sign of confidence in our business model and in our performance that we can come into a highly saturated market and help expand the market by providing connectivity to the underserved. It would be an opportunity we would have to work hard for, but one where the passengers should be the distinct winners with more choice and lower fares. The new sectors will allow more people to experience air travel in India. We will continue to build our network throughout India through both our Northern and Southern hubs.