Airtel rolls out #PassTheTorch campaign in Chandigarh : Bharti Airtel (Airtel), India's leading telecommunications service provider, today flagged off an innovative digital campaign #PassTheTorch to mark the 11th edition of the Airtel Delhi Half Marathon (ADHM). #PassTheTorch campaign was flagged off by Manu Sood, Hub CEO – Upper North, Bharti Airtel.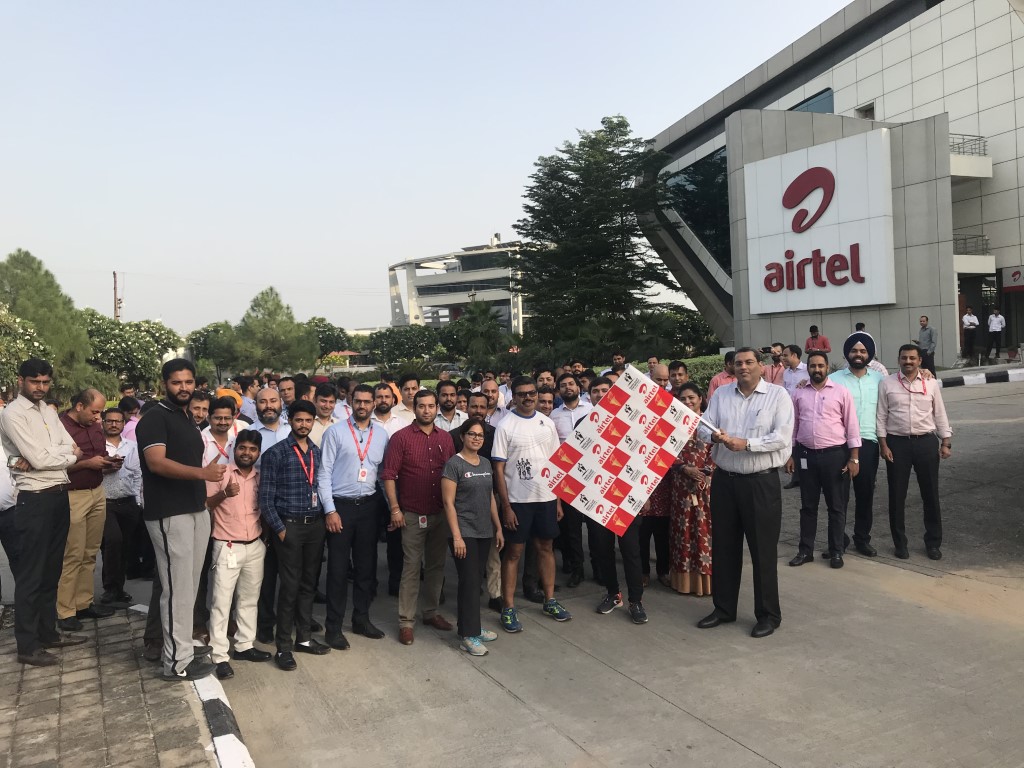 Over 150 Airtel employees participated at Airtel's Technology Park campus to celebrate the spirit of running and at the same time encourages people across Tricity to make their run count wherever they may be and contribute towards the empowerment of underprivileged children in rural India.
As part of the campaign, runners can pass on the digital flame to the next individual or group. Corresponding to the number of kilometers accumulated by the runners, Airtel will empower underprivileged children in rural areas through digital literacy, which will include teaching them use of computers and internet.
How to participate in the #PassTheTorch campaign:
Download the Airtel Mobiefitapp on your smartphone and register as an individual or group
Click on the Torch (Mnemonic) Screen to go to the challenge page
Click on the start icon
You can now record your run. When you finish a kilometer, the torch (mnemonic) will turn green
Once green, the torch will be shareable. You can share or post your achievement across social media platforms like Twitter, Facebook, Instagram, Snapchat etc and encourage/challenge others to participate.
This year marks the 11th anniversary of Airtel's association with ADHM, which is now one of the most prestigious running events across the world.