#TogetherWithAudi campaign rolled out by Audi : Audi, the German luxury car manufacturer, today set the festivities rolling for customers as part of #TogetherWithAudi campaign, offering attractive packages to customers. The campaign follows the theme of happiness being multiplied when we are together with the ones we love, be it friends or family.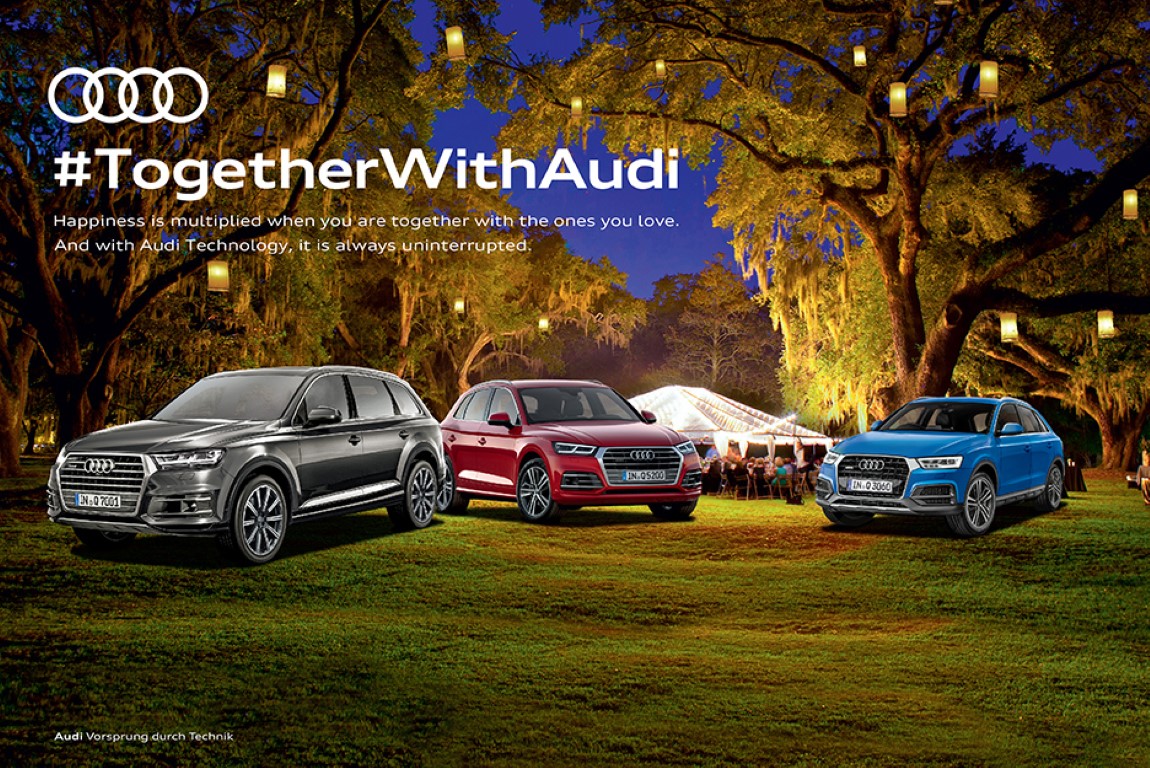 "Festivals are a time for celebration and we have launched a new campaign called #TogetherWithAudi where we are encouraging Audi owners to spend quality time with the family and friends along with their favourite Audi. A perfect choice for festival get-togethers is Audi's Q range and we are ensuring that customers can access these products easily by offering them special festive packages, which not only include attractive EMI offers and Comprehensive Service Packages but also complimentary first-year insurance and buyback assurance – in fact this festive season is more joyful and colourful as it is #TogetherWithAudi," said Rahil Ansari, Head, Audi India.
The Audi Q3 is being offered at an attractive EMI of INR 21,999. The customers looking for Audi Q5 and Audi Q7 can avail complimentary Comprehensive Service Package for 3 years along with complimentary first-year insurance at an EMI of just INR 36,999 and INR 49,999 respectively. There is also a 57% buyback assurance after 36 months on the Audi Q3 and Audi Q5; the customers will be eligible for an exchange bonus of Rupees one lakh to Rupees two lakh on purchase of these cars.
The Audi Q range is available with all the above mentioned offers at all authorised Audi dealerships in India.