Crosses a milestone of 200 Company-Owned-Company-Operated Airtel stores across India
Opens 20 Airtel stores for customers across Himachal Pradesh, Punjab and Haryana
Furthers commitment to delivering the best customer experience with these one-stop-shop outlets that address all service needs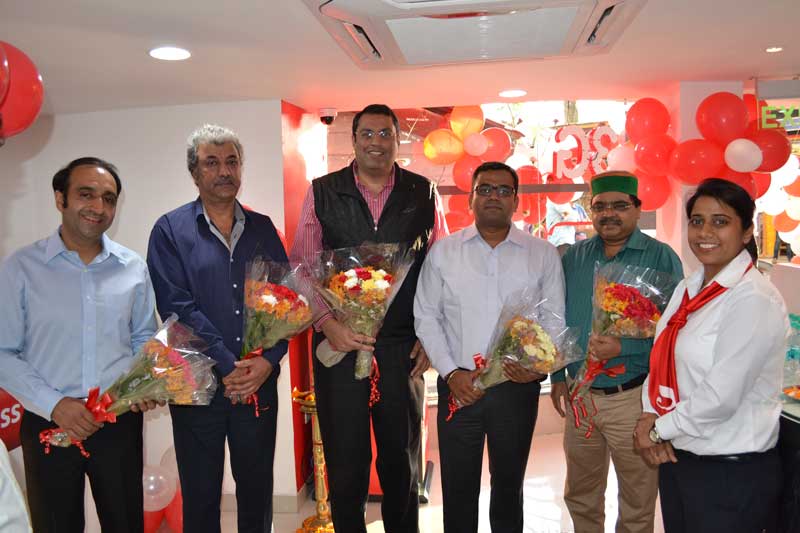 NewZNew (Shimla) : Bharti Airtel Limited ("Bharti Airtel"), a leading global telecommunications company with operations in 20 countries across Asia and Africa, today announced that it has crossed the milestone of 200 Company-Owned-Company-Operated (COCO) Airtel retail outlets opened across India. These all new Airtel stores are in line with the company's long term drive towards delivering the best service experience for customers and will offer end-to-end service support for their Airtel mobile, dongle and broadband connections.
All new Airtel stores:
What can customers look forward to?
1.   New and well trained staff
2.   Quick attention to service requests and complaints redressal
3.   Superfast activation that allows customers to 'Walk out working'
4.   Choose from vast collection of mobile devices at competitive prices
5.   Take help of data-savvy staff to pick a mobile device of choice
6.   Easy transfer of all phone content / contacts / data to new device
Commenting on the inauguration of its two new Airtel Stores at SDA Complex, Block No 11A, Kasumpti and Shop no. 2 Opposite Shehzadi, Near Indira Gandhi Sports Complex, The Mall Shimla, Manu Sood, Hub CEO –Upper North, Bharti Airtel (India) said, "With 200 million plus customers across India, we at Airtel are constantly thinking of new ways of delivering the best service experience for customers. Aside our commitment to providing customers with the best and latest technology – customer relationships are at the very core of the Airtel experience. The all new Company-Owned-Company-Operated Airtel stores leverage the best of retail practices and technology to offer a superior service experience to customers walking into our outlets." In Himachal Pradesh, Punjab and Haryana, including the two new stores in Shimla,  20 Airtel stores have opened across key locations, with five in Chandigarh and two each in Jalandhar, Amritsar and Ludhiana and one each in Mohali, Patiala,  Panchkula, Ambala, Karnal, Sonepat and Panipat.
As a one-stop-shop for all customers' needs, Airtel stores also offer an exhaustive collection of devices including phones and tablets to help customers choose from the latest in mobile technology. "Devices are today an inherent part of the customer lifecycle. Given the plethora of options available in the marketplace, customers in need of guidance on which device to buy can leverage the know-how of our data experts who are trained to stay tuned on the ever changing data and devices ecosystem", added Manu. Additionally, new customers can walk into their nearest Airtel stores to get activated instantly and enjoy a seamless onboarding experience.
The new stores have a universal look & feel across all outlets in the country. All Airtel stores are conveniently located at key recreational hubs across the country providing easy access to customers.