Aladdin confesses his love for Princess Yasmin on Sony SAB's Aladdin : Sony SAB's Aladdin: Naam Toh Suna Hoga has got its viewers gasping over each new twist that follows. Garnering immense popularity, the upcoming tracks of the show has got some great revelations in line for the audience, as Aladdin (Siddharth Nigam) confesses his love for Yasmin (Avneet Kaur).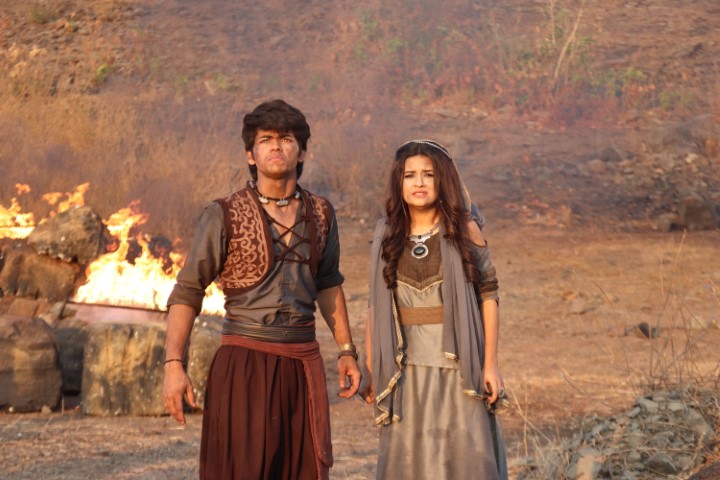 While Zafar (Amir Dalvi) tries everything in his power to scare away the miners, Aladdin suspects that Shams is up to no good, leading to a fight. However, the plot takes a happy twist when Aladdin finally hits liquid gold! However, Zafar's evil plan seems to work and as blasts rock the mining site, Aladdin rises to the occasion with Yasmin (disguised as Kali Chorni) and Genie to ensure everyone is rescued and taken to safety. Amongst the chaos and destruction, Omar finally finds out that his wife is alive. While, Aladdin, the Kala Chor, finally musters the courage to confess his his love for 'Kali Chorni'.
How will Princess Yasmin, disguised as Kali Chorni, react to this confession?
Siddharth Nigam playing the role of Aladdin said, "The show has some dramatic twists with a hint of romance coming up for all our viewers, as their beloved Aladdin confesses his love for Yasmin. It is amazing to see the amount of love we have been getting from our viewers. Working for the show is always a delightful experience with an extremely talented and lovely cast."
To know more, watch Aladdin: Naam Toh Suna Hoga every Monday to Friday at 9 PM only on Sony SAB