After a jam-packed day 1 of India's Premier Sports Literature Festival, Play Write, the day 2 was filled with even bigger sporty vibes.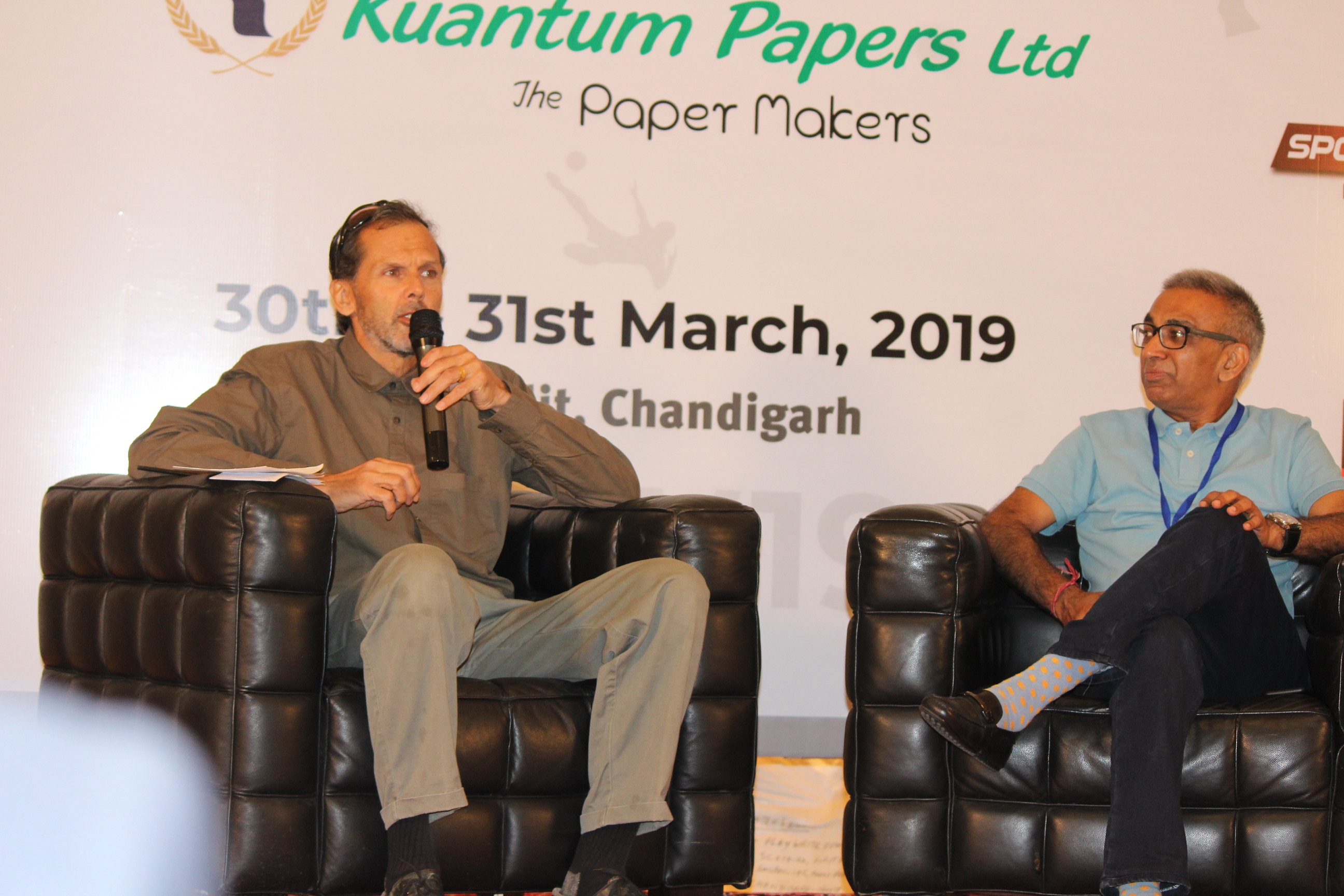 The day started with the awakening story of Alexi Grewal, the only American cyclist to win a gold medal during the 1984 Olympics in Los Angles. For the session, Alexi sat in conversation with moderator Chitranjan Agarwal, also the co-founder of the event.
During the one hour of his encounter with the audiences, Alexi made it sure that his story of victory is well heard by each in everyone sitting in attendance. And, his impelling words were powerful enough to ignite the uncherished dreams of many out there.
The son of a Punjabi father and a German mother, Alexi began his story right from the days when he was bullied by the kids of his school.
"Unfortunately, I got a lot of rash behaviour of racism from my schoolmates, perhaps because of my skin colour. I was absolutely dark-skinned back then and that made me under confident, but cycling is what I received through genes. Becoming a cyclist was equal to becoming a nomadic and leading a tough life, yet there was no single reason for this passion to become my profession," said Alexi, who won his gold medal when he was 23.
However, while prepping up for the Olympics, he did not receive much support from the coach and other group members because of their perceptions about Alexi But, nothing could stop him from achieving his goal! Said he, "Honestly, it was hard to deal with bullying or the negative perceptions about me. It was no less than dealing with depression. But, there were people expecting a victory from me."
After his victory, Alexi said that he could see the changing perceptions about him. "From being a bullied school kid, I became a celebrity and the change was hard for me to digest. Why, because I was still the same person!"
However, the veteran cyclist doesn't prefer to be a full-time coach for the aspirant cyclists, he said that he is always ready to facilitate the young aspirants especially from India to take up cycling as a career. "How you set a goal and what you do to achieve it is what matters entirely in a sport. India has a lot of potential and I will be fortunate to be a part of this reformation," concluded Alexi.
The event next witnessed a session dedicated to the sports photography and it featured two enthusiast sports photographers Kopal Goyal and Yasho Saboo in conversation with renowned sports author G Rajaraman.
To begin with, Rajaraman asked Kopal what made her take up photography and her answer reflects his love for extreme sports happening specifically in India. Said Kopal, "I like to talk about extreme sports which are new to people especially in India. People put their life in danger to practice these kinds of sports. I am trying to establish these sports through my skill of photography and I want to give these sports their due identity."
Kopal said that to capture emotions in those extreme situations, the photographer has to involve himself/herself in that particular sport. "For instance, if someone is paragliding, I do fly myself. If someone is surfing, I am in the ocean. I don't like sitting and taking photographs," said Kopal.
Further, Kopal said that photography is a mental piece for her. Talking about how a photographer anticipates a particular situation, Kopal said, "I film according to the mindset of the sportsperson. Plus, you have to be active, so, I am always ready with my camera. If a climber falls, I am ready to capture that moment."
So, how much technology helps her to excel in her skill? And, Kopal said, "As far as technology is concerned, I am an outdated person. However, it makes me no less as a photographer, that's not my limitation. I focus on my work and whatever I have, I make the best out of it.
Further, is it difficult being a woman photographer and capturing these extreme moments, and she doesn't think so. "Wherever I go, people treat me in the best possible way. They think that if a woman is doing this, what can be better than that. Yasho sitting next to Kopal in contrast seemed to be in favour of technology when it comes amateur photography.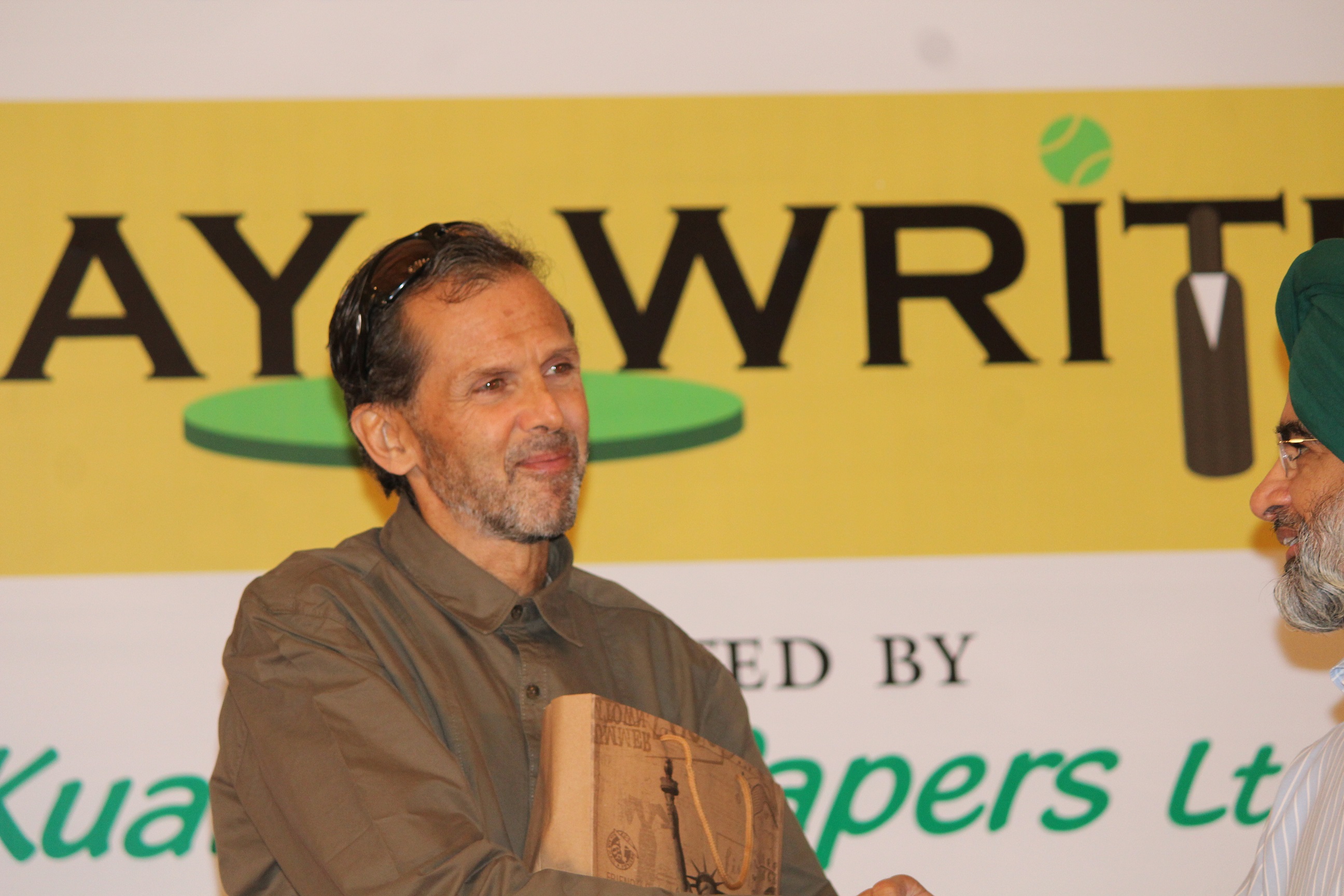 Said he, "The greatness of your picture highly depends upon your love for a particular sport you are covering. It requires patience and your knowledge of that situation as to what's going on. Don't aim for a great picture. It takes time. May be technology can make your picture great. But, be there completely whenever you capture a moment.
"I took up photography when I was still in high school. Frankly, I believe that if you do something, you do it 100 percent. I don't believe that photography can be a part time career. Good photography doesn't only mean taking pictures and owning them. It is also about appreciating the work of others and sharing it."
Moving on, the next session pot light upon the rules and regulations in sports, stuff like match fixing and damaging the image of the country. The session features Justice Mukul Mudgal, sports lawyers Desh Gaurav Sekhri and Aahna Mehrotra, who sat in conversation with Novy Kapadia.
Justice Mudgal said, "With money comes temptations and that is what has led to activities like spot fixing, match fixing in the cricket world. Match fixing has become a cancer in cricket today. So, definitely we require serious laws for it. It is because when you act against the interest of your country, it far beyond than breaking a law and there should be a serious system of punishment."
Meanwhile, Aahna said, "The thing is that people don't tend to understand that the fact the whole economics of sports is based on the unpredictability of the sport. If everyone knows that everything is fixed, they lose interest in it and it affects the economics. It is a serious offence when you try to damage the image of your country and there should be principles of punishments."
The fourth session of the day before the lunch break features the two sports authors Karunya Kaushik and R Kaushik in conversation with G Rajaraman. The centre of the discussion was about the history of sports and sportspersons in India and how the women cricket team rose to the horizon.