'Maat Pita Santaan Divas' was celebrated with great zeal and enthusiasm at Dev Samaj College of Education (DSCE), Sector 36B, Chandigarh.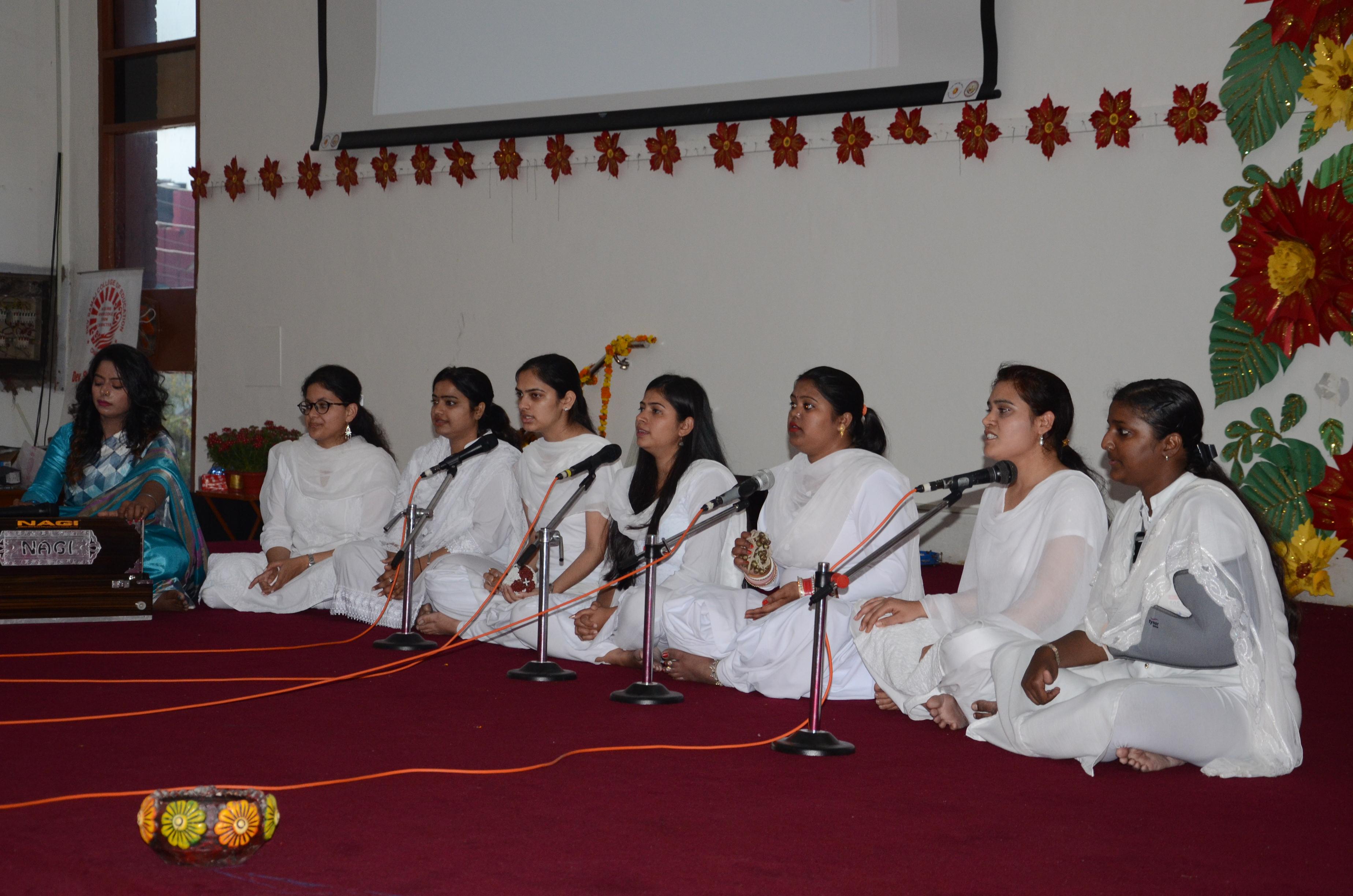 Dr. (Mrs.) Agnese Dhillon, Principal of the college welcomed the Chief Guest Prof. Sanjay Kaushik, D.C.D.C and Director,  ICSSR, Panjab University, Chandigarh and Guest of Honor  Dr. Anil K. Dimri, Regional Director, IGNOU and Prof. Kirandeep Singh, Department of Education, PU Chandigarh.
Shri Nirmal Singh Ji Dhillon, Secretary, Dev Samaj and Chairman, Dev Samaj College of Educaion, in his Inaugural address, emphasized on the unconditional love and care of parents, which cannot be at par with any other relation in this universe.
The function started with the college prayer "Bhala Chahna" followed by Bhav Parkash presented by students of the college – Jannat, Shaweta, Shruti, Preeti, Anju, Simmi, Biny, Monika, Mandeep and Tarika, in which they expressed their heartfelt feelings towards their parents in the form of poetry and speech.
Students of IS Dev Samaj Senior Secondary School, Sector 21, Chandigarh also presented Bhajan and a unique mashup Orchestra on the theme of 'Maat Pita Santaan Divas'.
Dr.(Mrs.) Agnese Dhillon, Principal  of the college presented her Bhav Parkash, in which she said that we should  sincerely acknowledge the efforts of our parents and always be respectful towards them.
On this occassion, parents of few students came forward to share their views about the special Divas and contributions of DSCE for inculcation of good moral values in their children.
Prof. Sanjay Kaushik shared his precious moments with parents and  admired the idea of celebrating this unique event. He also appreciated the efforts and vision and mission of the college.
The function concluded with the visit to 'Splash of Creativity' – an exhibition of Art and Craft items made by students.