– PUNJAB TO LAUNCH WEBSITE OF SHAGUN SCHEME SOON
– APPOINTMENT LETTERS TO 43 TEHSIL WELFARE OFFICERS BE HANDED OVER SOON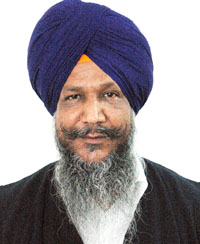 NewZNew (Chandigarh) : The Punjab Government has cleared all cases of shagun scheme up till February 2015. Under this scheme, Rs.87.54 crore has been disbursed to all the 58362 beneficiaries. It was disclosed by Welfare Minister Gulzar Singh Ranike.
After holding a high level meeting with the senior officer of the department, Mr. Ranike said that the state government would soon launch a website to put all the cases of shagun scheme online. He said that the welfare Department has uploaded the result of direct recruitment of 43 tehsil welfare officers over the website. He said that appointment letters to the selected candidates would be handed over soon. He said that the Punjab public service commission has initiated the process for the recruitment of 6 district welfare officers.
Mr. Ranike further said that the Punjab has been inducted in the Pardhan Mantri Adrash Gram Yojna for the first time. He said that under this scheme 100 villages of Mukatsar andf Hoshiarpur would be cover. The minister added that for this purpose the union government has already released its share of Rs. 17.50 crore.
He said that the Pre-Matric and Post-Matric scholarship schemes have been running successfully in the state. Divulging further, he said that under this scheme 490390 SC students, 262736 BC students and 635512 students belonging to minorities have been given scholarships in the year 2014-15. Welfare minister said that during the year 2013-14 total 1174000 beneficiaries have been given the benefit of Rs. 803 crore 8 lakhs for free domestic electricity and in 2014-15 total 1352000 beneficiaries would  get  the benefits of Rs. 817 crore 63 lakhs for free domestic electricity. On this occasion Mrs. Seema Jain, secretary welfare Department, Mrs. Alka Nanada Dyal, Director welfare Department and Mr. Chaman lal vasan were also present.