NewZNew (Chandigarh) : A  historical road trip that is going to redefine the future of Indian Cinema reached city here today. A Hindi feature film titled Tomorrow 8pm has taken an innovative approach towards developing script for the film by compiling real life experiences of people across 29 states of India by travelling 17000 km on Road Trip, which was flagged off early this month from Mumbai.
This unique socio-cultural road trip opens up a platform for entire India to be a part of the script of the feature film titled Tomorrow 8pm, which decodes the mysteries of Time and explores the intricate relationship between Time, Life and Money. The 11 member team consisting of the director of the film, Manoj Maurya and producer Prakash Sarode is sensitizing masses with the value of Time in their lives.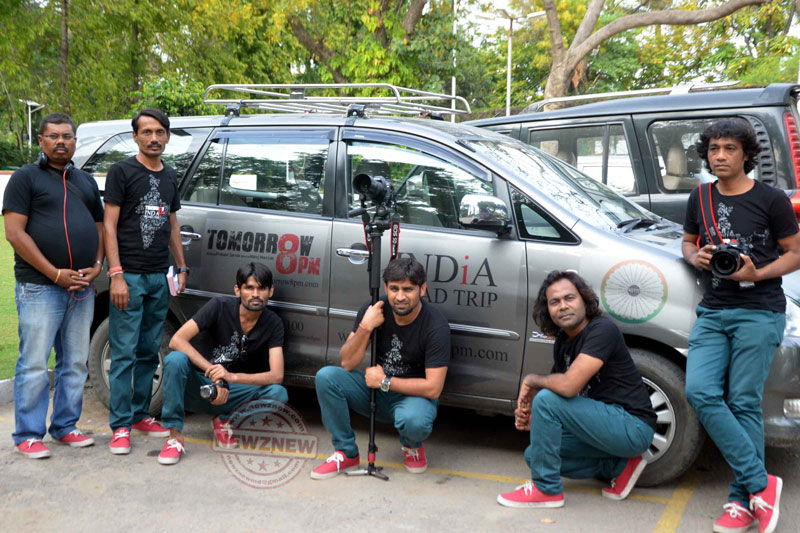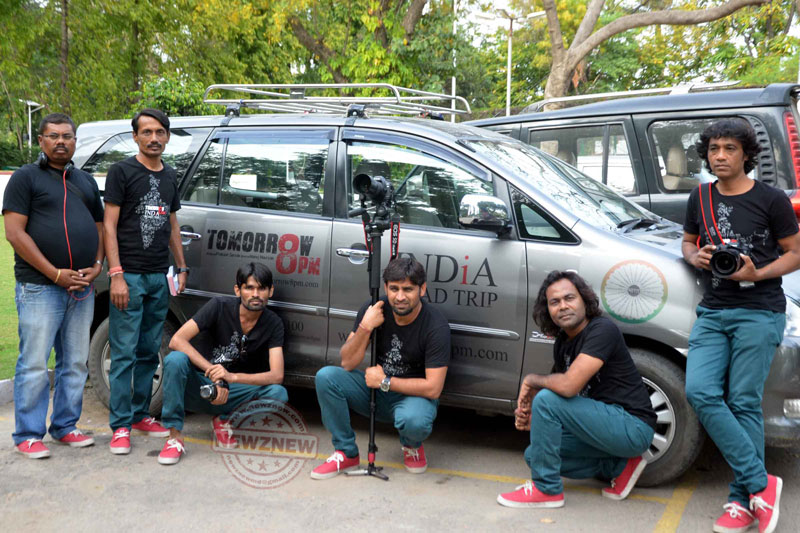 The director of the film, Manoj Maurya who has spearheaded projects like 100 years of Indian Cinema muse that has given valuable insights on future of cinema says, "The trip forms a great bridge building activity for the audience to directly connect to Cinema. Time is very mysterious element in our life. The understanding of Time is very different for different people. For a country like India with abounding geographic and cultural diversities, Time comes in various interpretations, forms and styles. I want to meet and interact with different types of people and let their real life experiences create as dramatic and colorful cinema as India."
Tomorrow 8pm India Road Trip is going to redefine the relationship between Cinema and Audiences. The trip will transform the passive audience into a more active part of film making.
The team is traveling to cities and villages across India and conducting surveys, research and interactions with common man, dignitaries, artists, bureaucrats, farmers, students, working professionals and spiritual leaders to have their experiences to be a part of the film, Tomorrow 8pm.
Tomorrow 8pm India Road trip is looking for real life characters for the film. The filmmakers want to explore the real life untold stories, various regional cultures, languages, dialects, traditions as well as lesser known destinations of India. The trip with its on-ground interactions and events sets out to create a huge inter-state socio-cultural association. This historic journey will be compiled in the form of documentary films.
Prakash Sarode, the producer of the film feels that "Tomorrow 8pm India Road trip is a landmark journey undertaken by a film that triggers long term social impact even before it reaches the screen. Besides, I am confident, like all the other projects undertaken by Manoj for cinema like Creating Cinema for Blind, Producing more children friendly content in cinema, establishing healthy film criticism, etc., this project too will fortify cinema with vision,
values and off course entertainment."
On asked why the trip is called Unity in Diversity trip, Manoj says, "If there is one element that unites our country, it is Cinema. It is the theatres/multiplexes where people of different religions, caste, and race come together without bothering about any differences. The language of Cinema is universal and connects one and all."
The journey for connecting masses to cinema begins from Mumbai, moves North to Gujarat, Rajasthan, Haryana, Punjab, Jammu & Kashmir, Himachal Pradesh, Uttarakhand, Uttar Pradesh, Jharkhand, Bihar, West Bengal, North Eastern States, Orissa, Telangana, Andhra Pradesh, Tamil Nadu, Kerala, Karnataka, Maharashtra and culminates in Bhopal.