Literature has the power to connect not only human with other human but with the whole universe- Vishwanath Tiwari   
The All India Young Writers' Festival organized by Sahitya Akademi Delhi was inaugurated at Randhawa Auditorium, Punjab Art Council, Chandigarh on Saturday. The eminent Punjabi writer, Gulzar Singh Sandhu was the guest of honour at the function while introductory remarks were given by Member General Council, Sahitya Akademi, Rawail Singh. The president of Sahitya Akademi, Delhi, Vishwanath Prasad Tiwari delivered the presidential address while Secretary, Sahitya Akademi Delhi, K. Sreenivas rao welcomed the writers to the festival.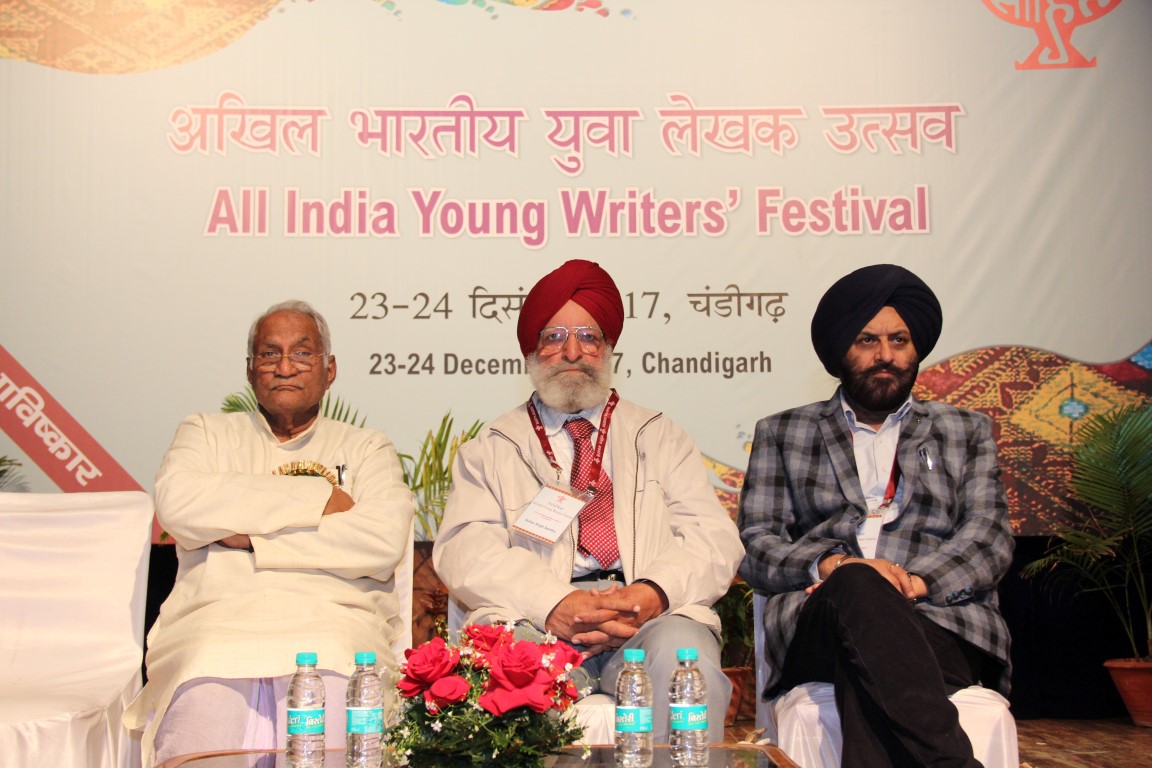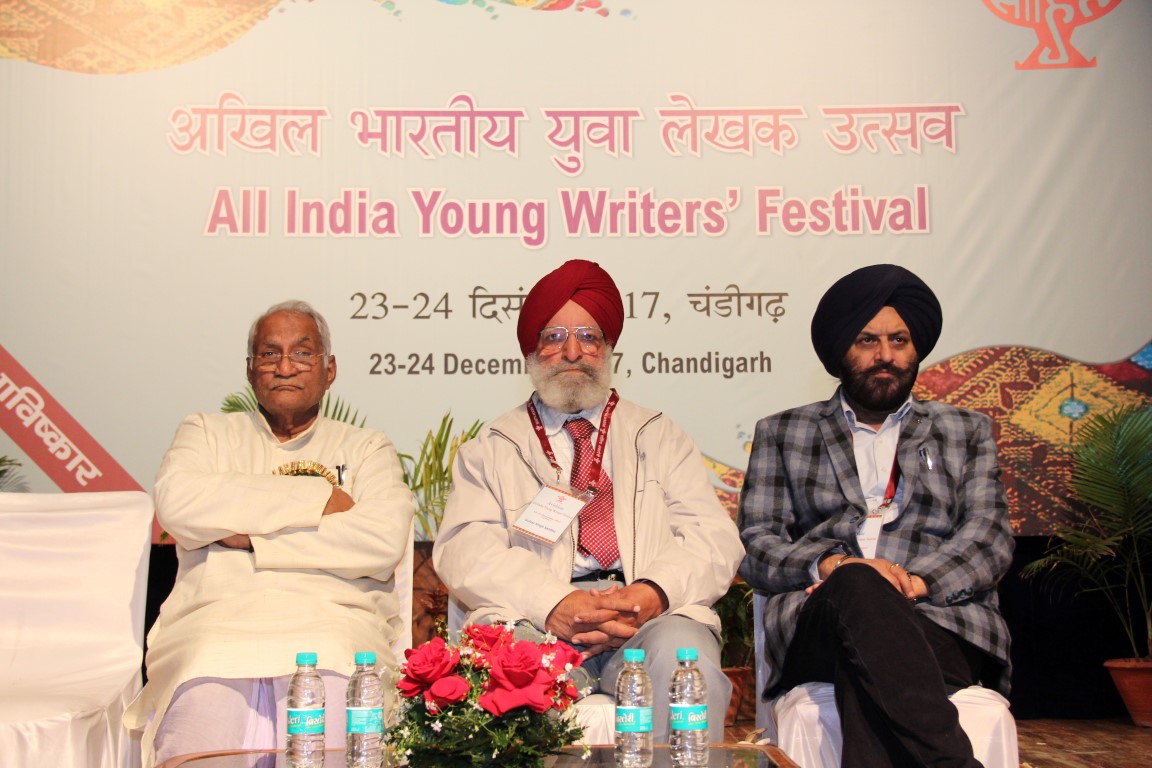 Addressing the writers, Vishwanath Prasad Tiwari said that literature has the power to connect not only human with other human but with the whole universe. He said that the writer must be that much sensitive that he feels the happening of society and then write about it. He said that in today's world it is a challenge for the writers to give thought to the humans of society that are going motionless and feeling less.
Gulzar Singh Sandhu said that it is the need of the hour to keep on promoting the tradition of brotherhood through writings. The young writers have bigger responsibility in today's' world. He said that many foreign writers have written wonderful books about Indian languages and traditions so young writers must follow them as well.
The young writers shared their experiences about literature and how it is important to write about the forces that are anti social and against the basic idea of humanism. The writer from different regions and languages read their writings on different subjects.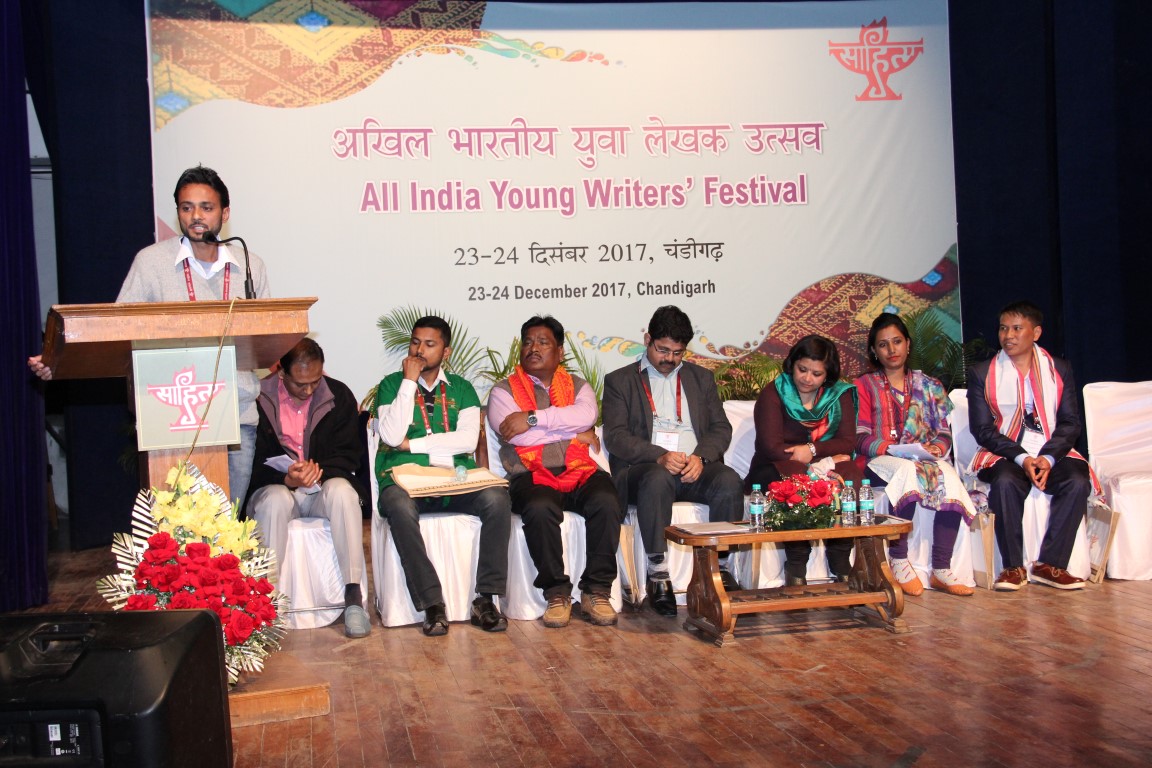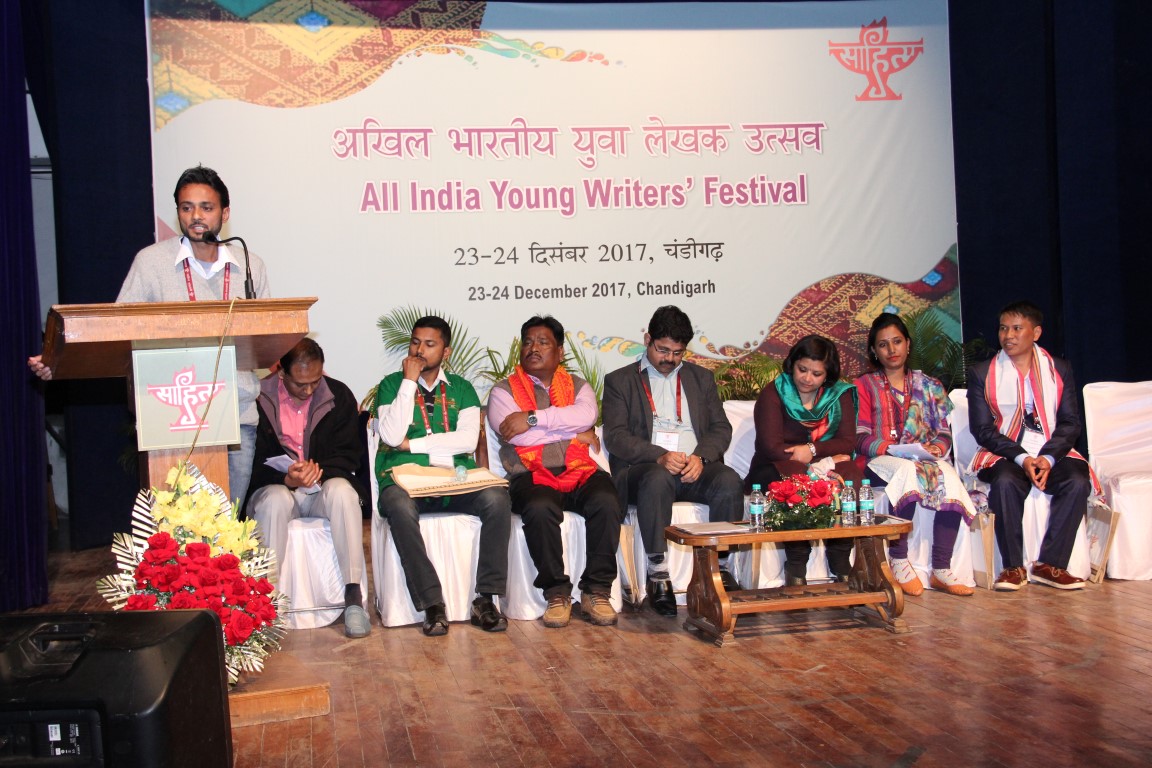 Kishore Manjit Bora (Assamese), Ajit Basumatary (Bodo), Monika Kumar (Hindi), Rameshor Singh (Manipuri), Ritupriya (Rajasthani), Jagdeep (Punjabi) and Adil Raza Mansoori (Urdu) participated in reading programme.
A large number of art lovers from tricity participated in the function. The art lovers bought books from the stall put up by Sahitya Akademi Delhi on the occasion.