A visit to alma mater makes Silver Jubliee year memorable
At a time when most of the people have made hills stations their destination weekends, owing to christmas holidays, YPS batch of 1992 had a different plan, a visit to their alma mater to make 25 years of their joining (the school) memorable. A rush of emotions was witnessed at the campus of Yadavindra Public School Mohali when the Class of 1992 visited their alma mater on the occasion of their Silver Jubilee Celebrations.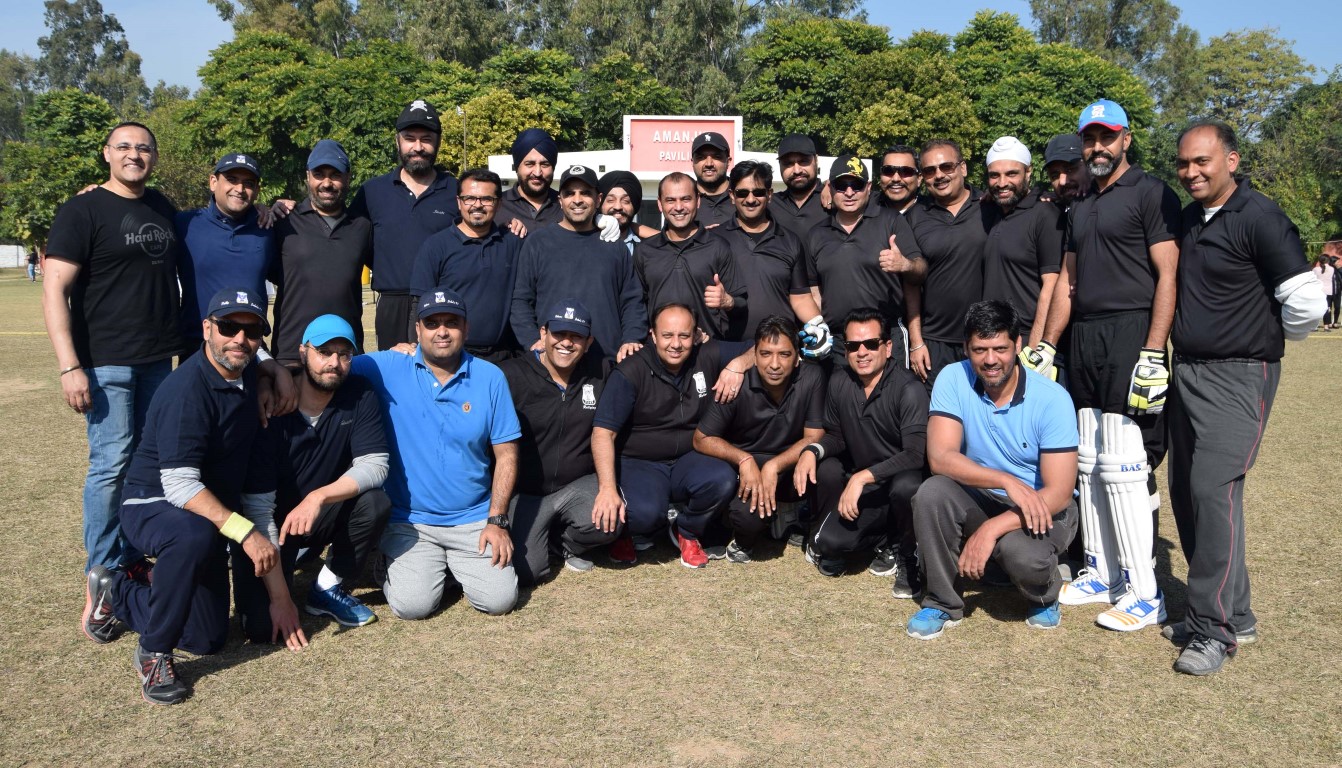 In continuation with the precedent, The Class of 1992 descended of the YPS campus, accompanied by their spouses and children. For some it was a "pilgrimage", for some it was "trip down the memory lane" and for others it was a "flood of Nostalgia".
The Class of 1992 along with their spouses & children visited their class rooms and as per the School tradition the Silver Jubilee batch also planted a sapling on the campus. A friendly Basketball Match between Girls from the Class of 1992 & OYA Team was organized. Old Boys team from SJOBA also joined in the celebrations and played a friendly T-20 Cricket Match with OYA team. SJOBA T20 team included Gurkirat Kirpal Singh (Director Public Relations, Govt of Punjab) from the batch of 1991. Prizes to the winners were distributed by OYA member Tejveer Chaudhary  (Principal Secretary , Govt of Punjab ) from the batch of 1986 .
Later in the evening the Old Yadavindrians Association, felicitated the Class of 1992 at the Association's flagship event, the OYA X-travaganza 2017, popularly known as the "Winter Ball". In the Ball which was held in the evening the Class of 1992 was honoured by the Headmaster of the School, Mr. R.P. Devgan. In addition to the alumni and the present school Faculty the Ball was attended by the former and retired teachers of the School who taught the Class of 1992.
At the Ball, The President of the Association, Mr. Kushal Pal Singh Mann thanked and felicitated the members of the Alumni for supporting the Association through thick and thin and congratulated the team for the successfully organizing the event .