Chandigarh, October 2, 2016: Allen Career Institute is association with the Municipal Corporation, Chandigarh observed Gandhi Jayanti and the third anniversary of the Swachh Bharat Abhiyaan by carrying out a massive campaign in different parts of the city.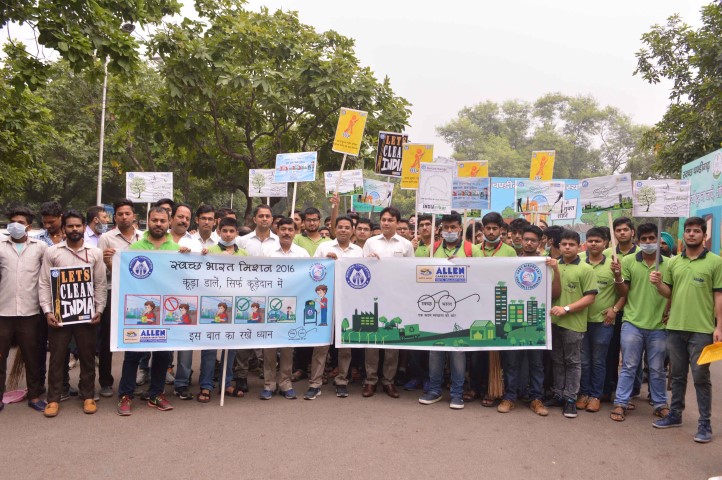 Chandigarh ranked second among 73 cities surveyed for the Swachh Sarvekshan held early in 2016. Mr. Pushkar Rai, the branch head of Allen Chandigarh informed he was very proud of the fact that it was because of the initiative taken by the students of the institute that this initiative was taken up.
The drive, which was conducted from 8 a.m. to 11 a.m. across the tricity, took off from the Fragrance Garden, Sector 36. It was flagged off by Arun Sood, Mayor and B. Purushartha, IAS and Commissioner of Municipal Corporation, Chandigarh. It was carried out simultaneously in sectors 20, 21, 22, 32, 33, 34, 35, 36, 37, 44, and 46. Nearly 70-90 students and employees of the institute were a part of every team of the Swachh Bharat Mission working in various parts of the tricity.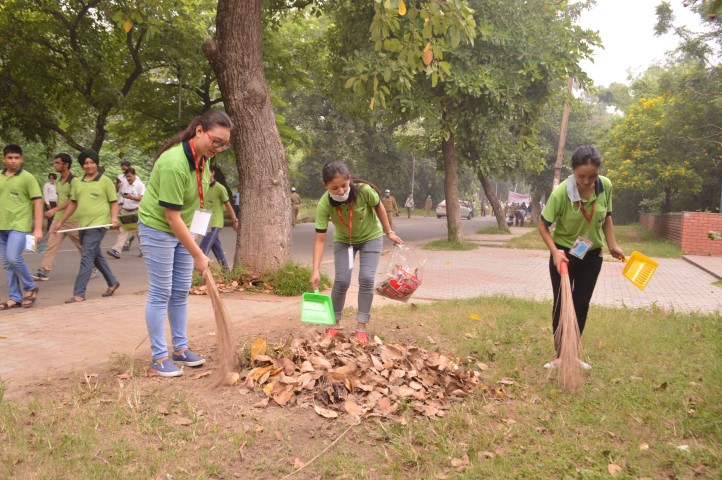 Apart from participating in the cleanliness drive, Allen students also distributed pamphlets among the local crowds to provide information regarding segregation of waste material so as to facilitate efficient waste disposal.