Amigos comedy night with Sunil Grover: Amigos, an association of the young millionaires of Indians, hosted a gala Comedy Night with Sunil Grover in Hongkong.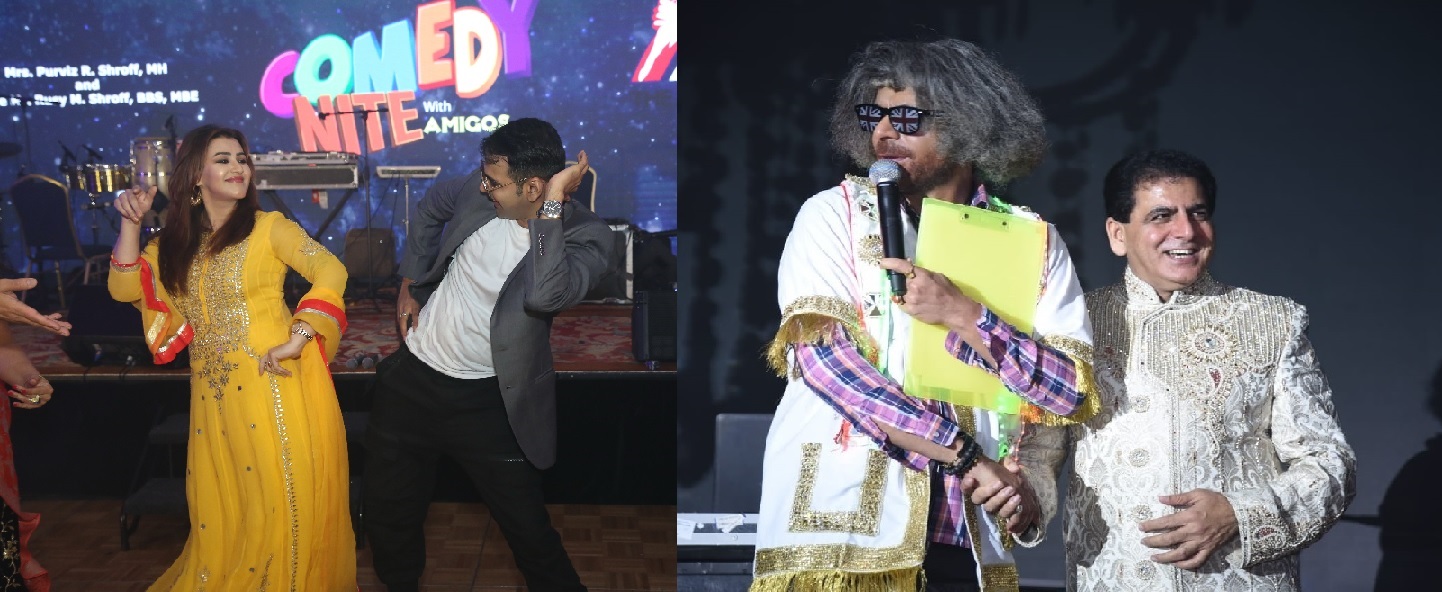 Mr Raju Sabnani, President of Amigos, informed that we organize Diwali Grand Ball every year with great grandeur in Hongkong, with the purpose of promoting social, religious and cultural integration of Indian Origin members.
This year we have organized Comedy Night with the versatile comedy actor Sunil Grover.
It was a fun filled evening with loads of laughter, tons of humor and laughter riot with India's best entertainer & comic star SUNIL GROVER ( Gutthi from The Kapil Sharma Show ), the gorgeous SHILPA SHINDE ( Angoori Bhabhi from TV show" Bhabhi ji ghar pe hain " ) and the powerhouse of comedy SUGANDHA MISSHRA, well accompanied by versatile anchor, performer and famous mimicry artist VIKALP MEHTA & one of India's top emcee, eloquent and charming DEEPTI SADHWANI.
Also, to rock the floor with LIVE music, we had amongst us the incredibly popular, energetic & electrifying RODNEY & THE BAND, who made people dancing to his tunes till the wee hours of the morning, informed Raju Sabnani.
Amigos, The Young Millionaire's Group is an association of Indians in Hongkong, a no- profit social organisation, started by Mr Raju Sabnani, a well-known personality in the Indian community of Hongkong with the main object of promoting social, religious and cultural integration of its members, mainly the persons of Indian origin.
More than 500 people including Amigos group members and eminent personalities of Indian community participated and enjoyed the celebration in HongKong.