Amit Shah to release 'report card' of BJP govt in MP on Sunday: Union Home Minister Amit Shah will on Sunday release a detailed 'report card' of over 18 years of BJP rule in poll-bound Madhya Pradesh.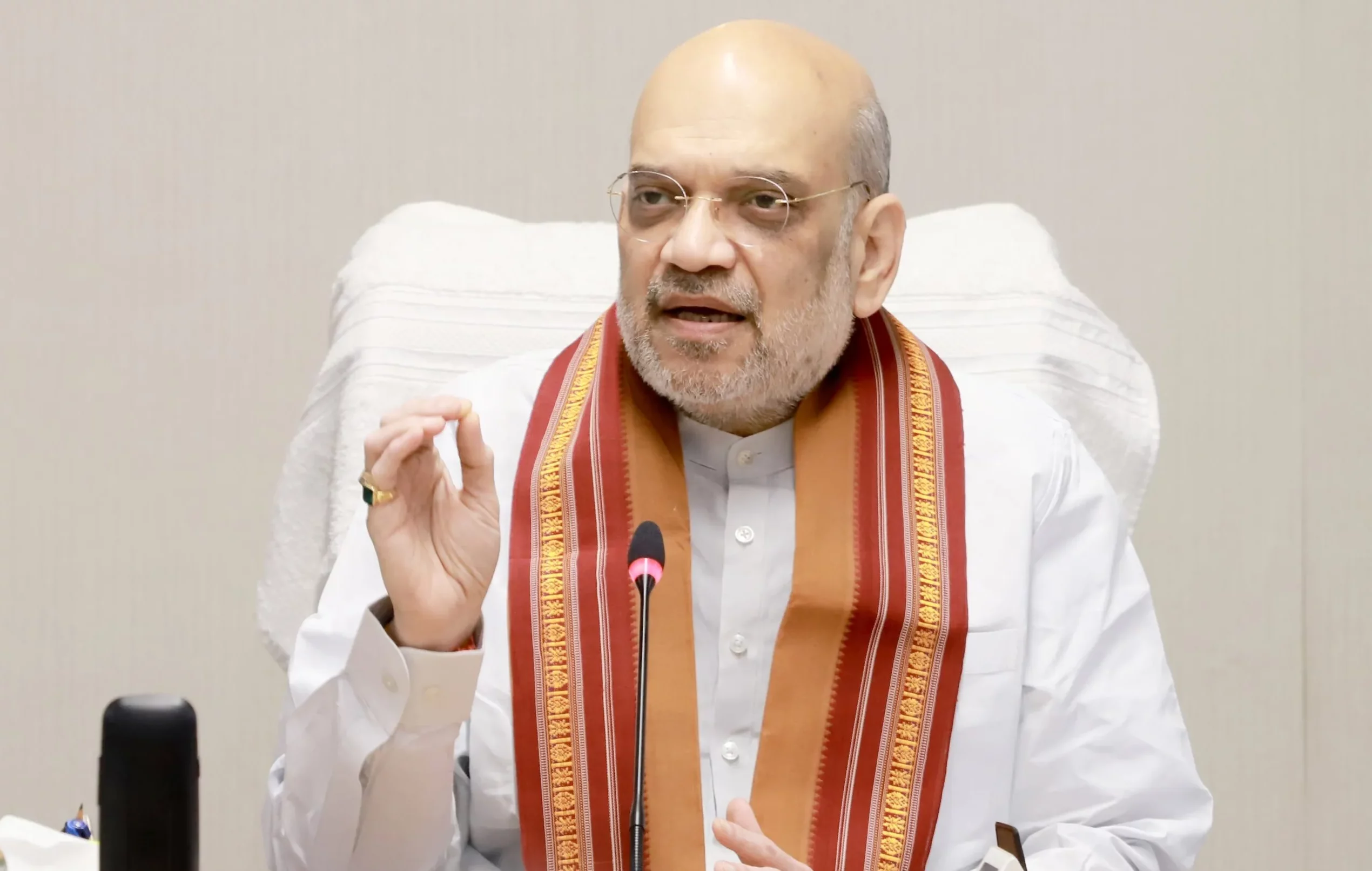 While the 'report card' will highlight the progress witnessed in the last two decades, the opposition Congress apparently has played a master stroke by releasing a charge-sheet against the ruling side.
The BJP's report card will narrate the story of progressive Madhya Pradesh after it formed the government in 2003 and remained in power till today (barring December 2018 to March 2020), of which for more than 16 years, the government has been headed by current Chief Minister Shivraj Singh Chouhan.
Elaborating on Shah's August 20 visit to Bhopal and Gwalior, state BJP chief V. D. Sharma said that the Union Minister  Shah will present in Bhopal the Garib Kalyan (poor sections welfare) centric Report Card of over 18 years of BJP rule in the state. He will subsequently travel to Gwalior to grace the party's expanded state executive/working committee meeting at the Atal Bihari Vajpayee Auditorium.
Notably, Gwalior is the home district of three powerful BJP leaders — Union Ministers Narendra Singh Tomar and Jyotiraditya Scindia and state home minister Narottam Mishra. It would be Shah's fourth visit to the poll-bound BJP ruled state in less than 40 days, to guide the party prepare for the coming Assembly polls.
Earlier, Shah had visited Bhopal on July 11 and July 25 and Indore on July 30. His visit to Gwalior assumes particular significance, as the BJP's internal surveys are believed to have painted a bleak picture for the party's prospects in the 34 Assembly seats-strong Gwalior-Chambal region.
As the state BJP unit has already started comparing its report card with 10 years' rule of former chief minister Digvijaya Singh-led Congress government (1993-2003), possibility of the ruling side highlighting the conditions of the state three decades back to prove it's own claimed 'golden era' of Madhya Pradesh cannot be ruled out.
The BJP's IT cell's operation to highlight subjects like – economy, governance, roads, electricity, poverty rate and a lot more has been in process for the last couple of months in social media with a tag of "bantadhar" for ex-CM Digvijaya Singh.
However, the Congress led by Kamal Nath played a master stroke and issued a so-called chargesheet against CM Chouhan's nearly two decades of rule in Madhya Pradesh.
State Congress president along with leader of opposition (LoP) Govind Singh released a new poster titled "Ghotala" on Friday.
It its chargesheet, the Congress has accused the BJP government of Rs 15,000 crore nutrition meal scam, Rs 12,000 crore mid-day meal scam, Rs 9,500 crore Anganwadi nal-jal scam, Rs 2,000 crore Vyapam scam and Rs 800
crore Patwari recruitment scam.
Over all, the Congress released at list of 254 scams during broke out during the 18 years rule of the BJP in Madhya
Pradesh, which also includes – mining scams of worth Rs 50,000 crore, liquor scam of worth Rs 86,000 crore, electricity scam of Rs 94,000 crore and Mahakal Lok scam of Rs 100 crore.
After releasing the poster "Ghotala' to corner the ruling BJP, state Congress head Kamal Nath termed CM Shivraj Singh Chouhan as "Thag-Raj" and asserted that some more scams would be exposed in the next three months.
In a fresh attack on CM Shivraj, MP Congress head Kamal Nath on Saturday said, "The Congress party has put the list of scams in 18 years of the Shivraj government in front of the public. I expect the Chief Minister would apologise to the public for each and every scam and bring all the accused including himself to justice."