Amway India and Wrestler Sangram Singh unite to support holistic wellbeing amongst the youth and women: Amway India, one of the country's leading FMCG Direct Selling companies, launched health & fitness community-building programs across India.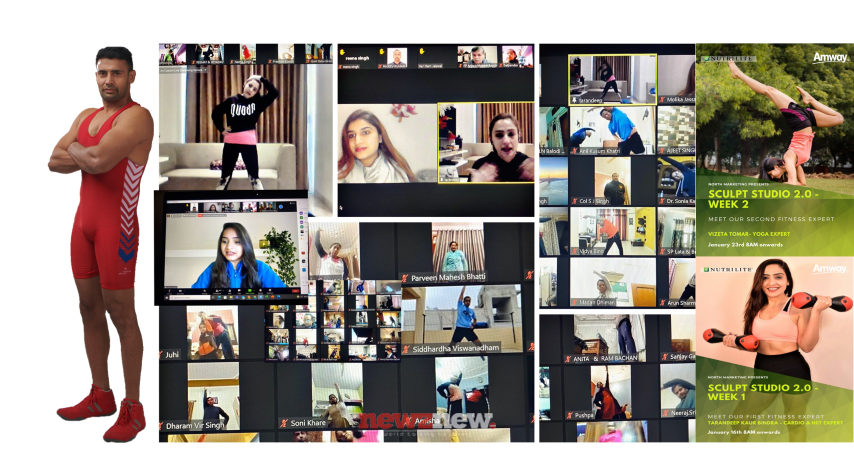 Amway India's brand ambassador and wrestler Sangram Singh will be spearheading the awareness around reiterating fitness and health community building amongst the youth and women of India.
This is in line with Amway India's focus on supporting health amongst fitness enthusiasts to help maintain their fitness goals coupled with the right nutrition guidance.
Commenting on the initiative, Ajay Khanna, CMO, Amway India, said, "Preventive healthcare is top of mind for the youth and women of India today. The country has also witnessed a growing interest in fitness and nutrition supplements, especially among millennials leading to a steady rise in the wellness industry, estimating it at a whopping INR 490 billion (source: FICCI). Through our wellness initiatives, we are striving to raise awareness around the importance of proper nutrition, complemented by supplements to meet one's daily nutritional needs, while also helping them build immunity through these fitness programs. Our association with Sangram Singh will help us advocate further healthy living and his commitment to overall health and fitness.."
Commenting on the success of these health and wellness initiatives, Sangram Singh said, "I'm honored to be associated with a brand like Amway, which emphasizes the importance of holistic wellbeing, thereby inspiring and encouraging us to make health and wellness a priority. Amway India's vision completely resonates with my lifestyle and approach towards nutrition and overall healthy living.."
As part of Sculpt Studio 2.0, Amway India hosted a series of virtual workshops aimed at demonstrating the best way to leverage nutrition supported by health supplements to lead a fit and healthy lifestyle.
The program is aimed to help people transform their bodies into fitter and healthier selves in just 30 days.
After receiving a commendable response from community members, Sangram Singh announced the top three transformers in a grand finale session in March as part of the #30DaysTransformation challenge.