True Biking spirit unleashes on World Motorcycle Day: June 21 is celebrated globally as World Motorcycle Day, a day celebrating motorcycles, motorcycling, and everything related to motorcycles.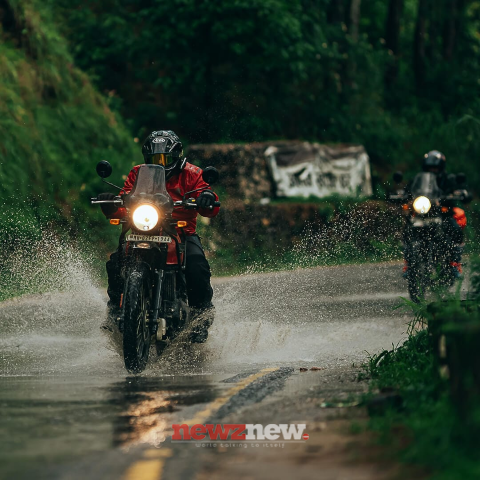 It also promotes freedom on the road with motorcycles along with keeping safety in mind. It is a day for celebrating thrill, adventure, and feeling young. Nevertheless, on this occasion, we have a few Royal Enfield riders who share their exciting stories with us.
Ajay Gauba, a passionate motorcyclist who resides in Chandigarh and currently owns 5 Royal Enfield motorcycles including Thunderbolt 500 and Classic 350 believes that all men are born riders, some pursue it and some don't. Riding for more than 20 years now, Ajay says being on road requires one to be respectful to smaller vehicles and be careful of the bigger ones. And similarly, in life, one must respect younger ones and be obedient to elders.
When asked about one piece of advice he has for young riders, Ajay said, "Please be safe and respectful; when riding. It is of paramount importance to follow the traffic rules, for yourself and others on the road."
Followed by a heartfelt story of Govind Sikhi and Avid Rider, brothers duo who ride their Royal Enfields together. Their father is a great supporter and once in a lifetime he wants to be a rider but due to certain family and financial reasons, he could not pursue his dream. But living the dream now via his sons makes him feel great.
A story about Manpreet who is an inspiration to all the fathers out there. He calls himself a professional bike doctor. His love for pursuing his passion to ride made him also choose this as his profession. Manpreet has ridden every possible bike in the world, although riding Royal Enfield makes him the happiest. After he retired from the army as a colonel, he opened his auto shop, to pursue riding and encourage others to ride.
Manpreet wants all the youngsters to take up riding as a passion and enjoy the thrill of riding with confidence. When asked about one piece of advice he would like to give to young riders, Manpreet said "I urge everyone to ride but at the same time take road safety as a priority. Invest in good riding gear and always wear a helmet while riding."
Today we celebrate this day by celebrating every rider out there. These stories remind us to follow what makes us feel good and keep safety on our minds all along. World Motorcycle Day isn't just about Motorcycle it's about confidence, challenges, and most importantly the joy of life.