Amway presents 'Attitude Fashion Fiesta' fashion show in Ludhiana: Amway India, the country's leading FMCG direct selling company, organized a dazzling fashion show – 'Attitude Fashion Fiesta' in Ludhiana.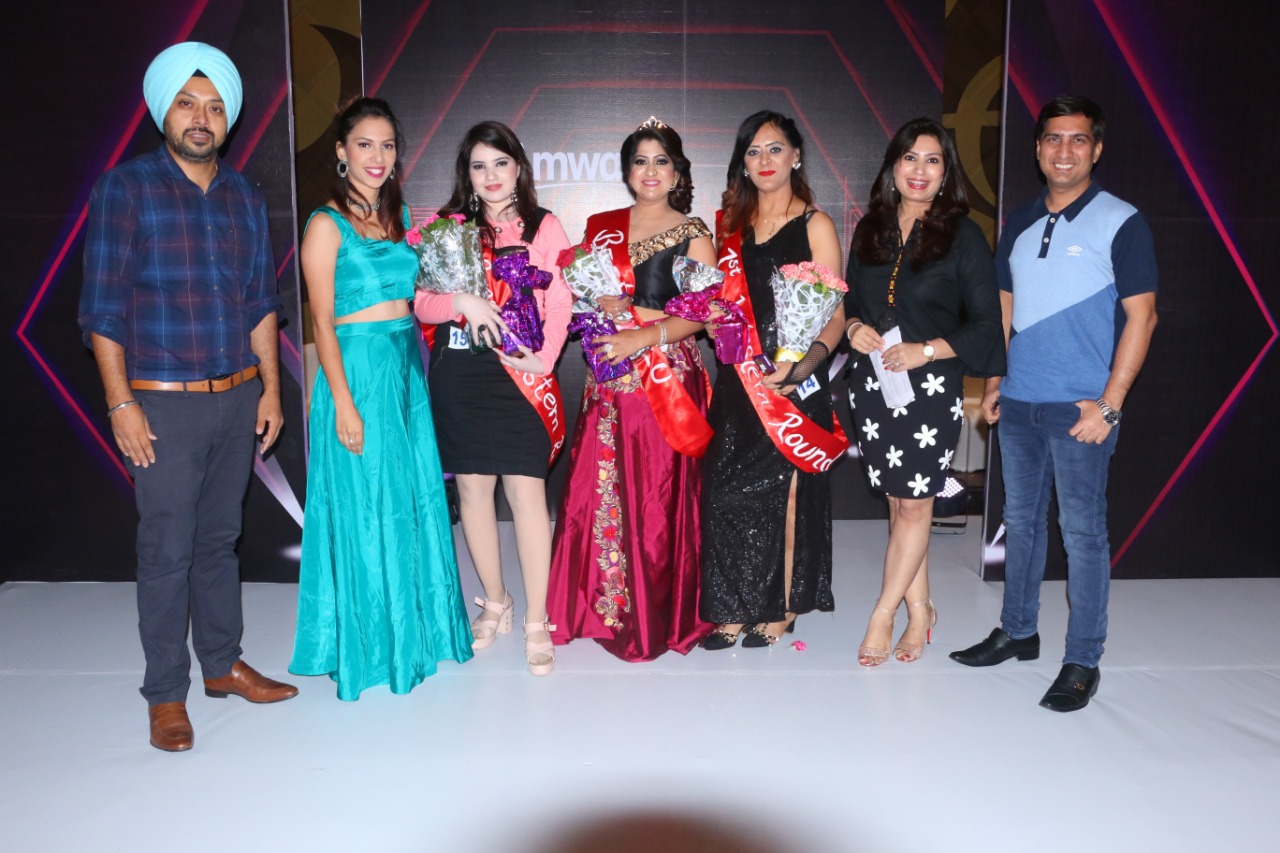 The evening included a myriad display of colors and talent, as the Amway direct sellers walked the ramp with styleon sequences choreographed by Vipin Kumar, an artist with 15 years of experience in Bollywood, Tollywood and Pollywood albums.
The fashion show displayed youthfulness and vibrancy through its theme-based rounds – Ethnic Solo round, Ethnic Couple round and a Western round. The female contestants marked their presence by wearing vibrant Attitude colors, while the male contestants walked in their alluring style which spelled magnificence. 
Ranjodh Singh & Amandeep Kaur were crowned as the winners, Vineet &Samita Gulati and Ravleen Kaur &Gurminder Singh won the runners-up &first runners up tittles respectively in the Couple Ethnic Grounds. Tanya Kirpal was crowned as the winner, Daizy and Riya won the runners up and first runners up titles respectively for the Western Solo round.
The jury panel included Manveen Kaur renowned model from Punjab, Harpreet Singh & Rajiv Singh, Major Account Managers, Amway India, Vickrant Sharma, Trainer, Amway India North and the dazzling Attitude Fashion Fiesta Show was hosted by Manu Mishra, Regional Marketing Manager Beauty & Personal Care, Amway India, North.
Speaking on the occasion, Mr. GS Cheema, Sr. Vice President – North & South, Amway India said, "Every edition of the Attitude Fashion Show receives immense love and great response from our audience. The fashion show is the best way to showcase the brilliant talent that our direct sellers possess."
"Our Attitude range represents the vivacious and vibrant Indian youth and the products complement the Indian skin. Building on the brand persona, we had launched 'Don't Limit My Attitude' digital campaign to celebrate Indian women, who have challenged stereotypes and succeeded in life. This spirit is embodied by all our women direct sellers and this fashion show is a true showcase of that spirit which exemplifies Amway's vision of women empowerment" added Cheema.
Attitude is a premium skincare and cosmetics brand especially targeted at Indian youth who believe that 'Beauty for her is more than just a pretty face. Her personality & Attitude defines it'. Attitude offers a range that takes care of one's skin and offers a bold definition of colors that makes one stand ahead of others. Its portfolio offers variety of skincare products like Cleanser, Toner, Moisturizer, Sunscreen Lotion, Face Wash, Face Masque, Hand and Body Cream, Foot Cream and the newly launched Be Bright range of products.