'Me Time with Doraemon' kicks off at VR Punjab: VR Punjab kick started 'Me Time with Doraemon' yesterday. Ongoing till Sunday, July 21 from 1 to 9 pm the event has been specially curated for children giving them an opportunity to meet their favourite character Doraemon.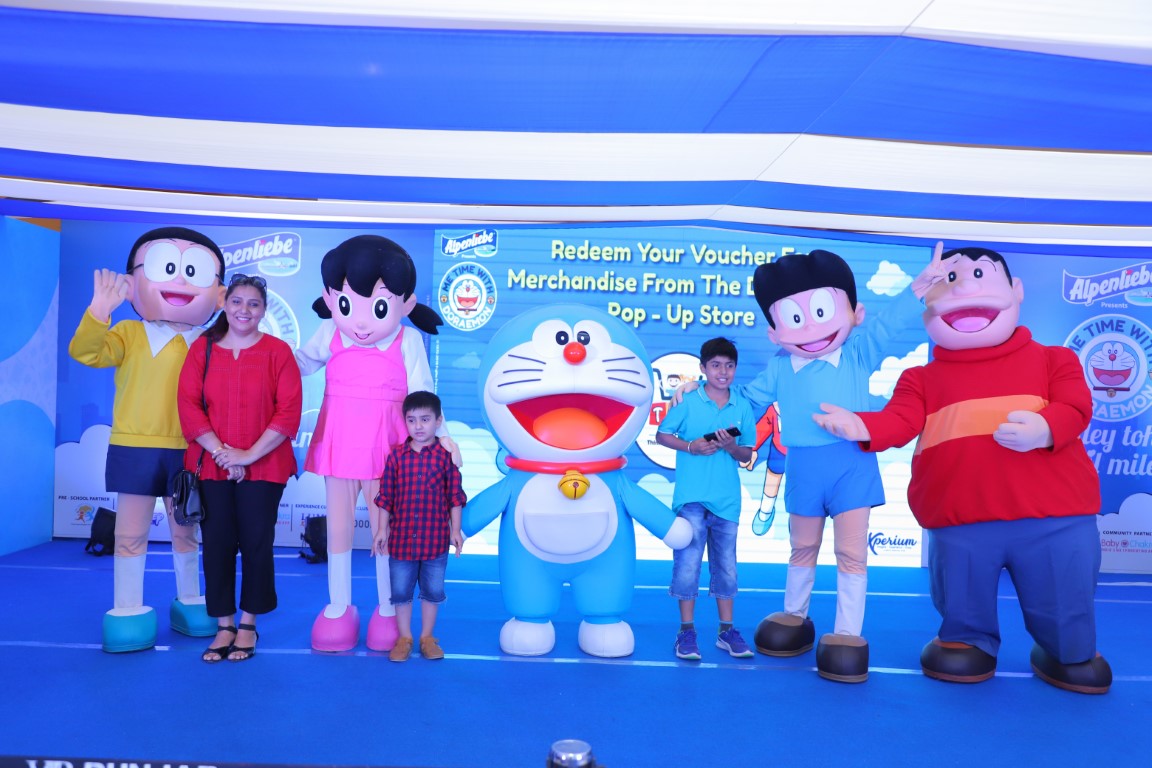 The unique campaign received an overwhelming response, where in a large number of kids thronged to meet their favourite cartoon characters from the iconic cartoon series Doraemon , live. Apart from the 'Meet and Greet' with their favourite cartoon character Doraemon other characters from the series like Nobita, Shizuka, Suneo & Gian were also in attendance, interacting with children.
The activity offers something for everyone. Other myriad fun activities include 'Aao karen Doraemon ki khoj', a special fun zone area amongst others.
It was a dream come true for a 9 year old Shreya, who participated in 'Me Time with Doraemon' she said, "Doraemon is my favourite cartoon character because he always helps his friends by giving them gadgets according to the situation. My favourite Doraemon gadgets are bamboo copter & anywhere door. My dream came true to meet Doraemon just because of VR Punjab."
Santosh, father of a child who participated in the campaign said, "My child is a big fan of Doraemon and he got a chance to meet Doraemon. My child was asking me to take him out on vacations, but because of my work load I didn't find time. But because of the event my child is more than satisfied."
Kids are continuing to have a blast by participating in the 'Meet & Greet' with Doraemon and are also taking home exciting Doraemon merchandise. The activity is providing a pretty picture, by children wanting to shake hands with Doraemon and parents gloriously taking pictures to capture the moment for eternity.