Android Phones and Parental Control: Promoting a Safe Online Experience: Kids are now tech-savvier than ever. It isn't surprising to see toddlers using smartphones, playing games, and watching videos.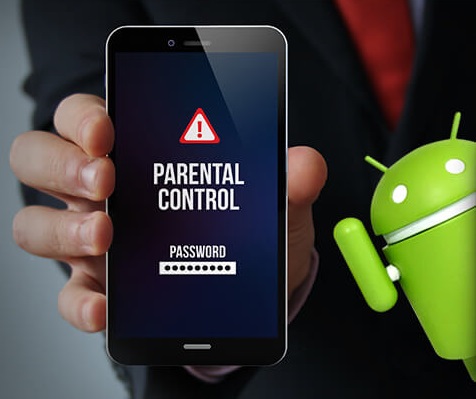 However, as you will see in this report from The Guardian – https://www.theguardian.com/society/2019/nov/29/one-in-four-children-have-problematic-smartphone-use – the author emphasizes that one out of four children can be prone to problematic mobile phone use. With this, it is important for parents to act.
Among others, one of the best things to do is to use parental control features. If you are clueless about how it works and you are looking for the best options, check out https://parentalcontrolnow.org/.
In this article, we'll talk about how parents can use parental controls in Android phones. By doing these things, it is easier to promote a safer and better online experience. While it is best to be next to your kids when they are using smartphones, the reality is that you can't be by their side all the time. With this, parental control is promising in terms of making sure that they do not access age-inappropriate online content.
Benefits of Using Parental Control for Android
Before we go into the specifics of how you can use parental controls in Android, let's first have a quick look at why you need it. Here are some compelling reasons to install a parental control app or software in the Android phones that kids are using.
Filter Age-Inappropriate Content: This is perhaps the best reason to use parental control for Android. You can add specific websites or block searches of specific keywords. In some cases, a password may also be required to access filtered content.
Avoid Cyberbullying: Using parental controls help to monitor social media use to prevent bullying. Parents can check what kids are saying in social media and what others are saying to them.
Block In-App Purchases: We are living in an era when we can use our smartphones for making cashless payments. With parental controls, it is possible to restrict this feature to prevent kids from making unauthorized online purchases.
Limit Screen Time: The American Academy of Pediatrics released guidelines on the screen time of kids. They recommend that those who are 2 to 5 years old should not have more than one hour of screen time in a day. For those who are 6 years old and above, there is no specific limit recommended, but they note that it is important to have a consistent limit based on the discretion of parents. To make it easier to impose these limits, parental controls can help.
Do Android Phones Have Parental Controls?
Yes, there are parental controls that are available in Android, but the problem is that it exists only in Play Store. This means that this won't restrict searches made or websites that are accessed.
If you want to use the built-in parental control feature in Google's Play Store, these are the things that you need to do:
From the phone or tablet, look for Google Play Store.
Click the Menu button. This is on the upper left corner of the screen in a white box with three horizontal lines.
In the pop-up menu, scroll down and click on Settings.
Next, click on Parental Controls. Tap on the radio button to turn it on. By default, this feature is set to off.
After turning it on, there is a pop-up button that will ask you to set-up a PIN.
Once the PIN has been set, you can now choose the specifics that you would like to block, including apps & games, films, TV, magazines, and music.
You will also have the option to block purchases to keep your account secure. Under Settings, click on Require Authentication for Purchases. Once this is active, you can now be confident that kids won't be able to make purchases without permission.
In Android devices, you can also create restricted accounts as a parental control measure. To do this, follow the steps listed below:
Click on Settings from the home screen of the Android gadget.
Tap on Add Users.
Tap Restricted Profile. Once this is active, the profile can be locked, and you can switch between the main account and the restricted profile account. To make this switch, you will be required a pin or pattern depending on the chosen unlock method for the device.
Setting a PIN is also one of the simplest ways to control the use of Android devices. As long as kids don't know the PIN, they won't be able to use the phone. These are the steps to do this:
Tap the Settings button from the home screen of the device.
Click Personal, and under this, you can choose Security or Security and Screen Lock.
Choose the desired method of unlocking the device, which can be through PIN, pattern, password, fingerprint, face scan, or iris scan, depending on the gadget that is used.
Using a Parental Control Software
Another effective way to control Android gadgets is to use parental control software or application. There are free versions available on the market, but they might not be effective. For the best outcomes, it is best to use those that are paid. They offer premium services that are sure to be worth the cost.
To use a parental control software, the first thing that you need to do is to download it. Some of the most popular options to consider include Qustodio, Kaspersky Safe Kids, Mobicip, Norton Family Premier, and McAfee Safe Family. The installation will vary depending on what software you will choose.
After installing parental control software, you can now experiment with its various features and use it to control the online activity of children. Some of the things that you can do include content blocking, social media monitoring, location tracking, screen time management, text and call monitoring, and blocking in-app purchases.
Conclusion
With parental controls for Android, it will be easier to ensure a safer online experience for the little ones. From filtering adult content to preventing making online purchases, the right app or software can be a lifesaver! While there is no substitute to guiding children when they are using smartphones, using parental controls can be equally promising.