Wildlife Week -2017 begins with cleanliness and plantation
Wild Life Week -2017 started with Svachhta compaign and Tree plantation in Maharishi Dayanand Public School Daria with collaboration of Environment Department Chandigarh Administration here today.Teachers and students together clean the village. They carried the garbage trunks scattered over the streets and open spaces under cleanliness drive and dropped it to the proper place. After this, they planted tree. Students also urged local people to keep the environment and their surroundings clean. During the pre-lecture program,  Principal Dr. Vinod Sharma told in his lecture to the students that wildlife is a valuable gift of nature.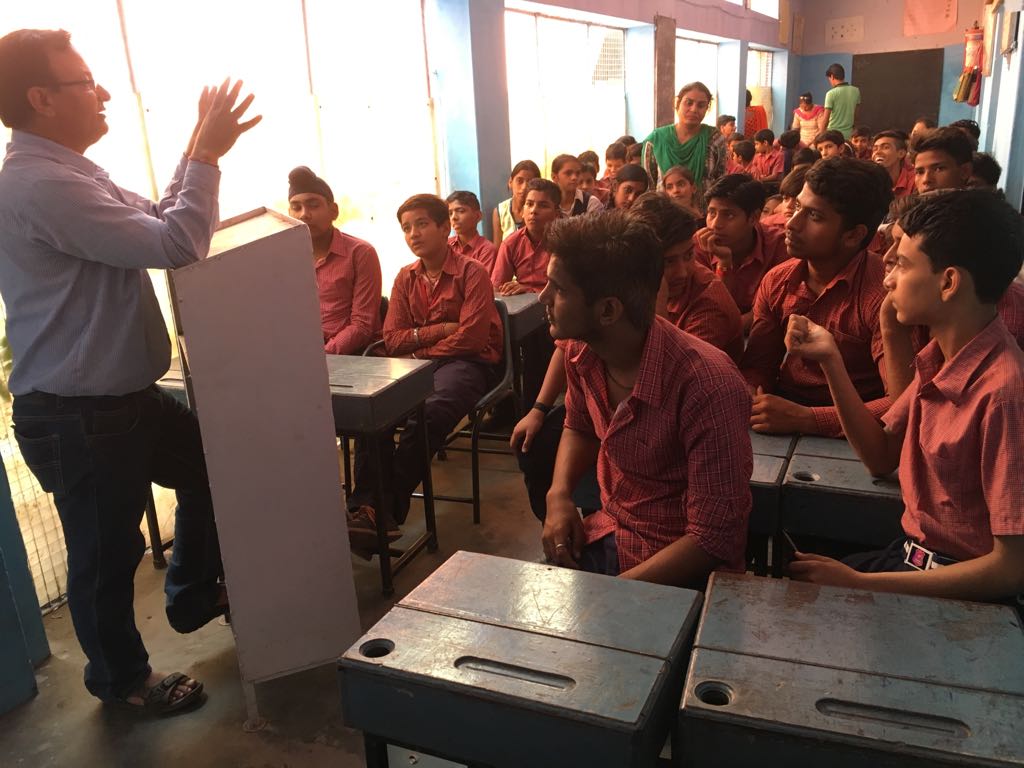 Animals maintain balance in nature. Rich wildlife keeps the environment clean. The trees are cut indiscriminately and forests are being reduced. Hunting of animals for their skin, tusks and fur has also threatened wildlife. Many species of plants animals and birds have become extinct.
Mr. Sukhwinder Singh said that man has been cutting the trees on a large scale. It leads to the loss of habitat of animals. It is necessary to preserve our wildlife because many species have become extinct. We should save reuse and recycle paper to save trees.The main aim of this lecture was to educate the students about the protection of animals and plants.