GIANI DIT SINGH MEMORIAL CHARATABLE TRUST (REGD) Chandigarh in association with Water Waves Media Mumbai organized a press conference in Chandigarh by The Chairman Principal Nasib Singh Sewak . He officially announced the opening of the event named International Dastar Lok Geet Mela. The programme is for the promotion of Dastar through-out the world. The winners will be declared Universal Singh and Universal Kaur at Grand Mega Event.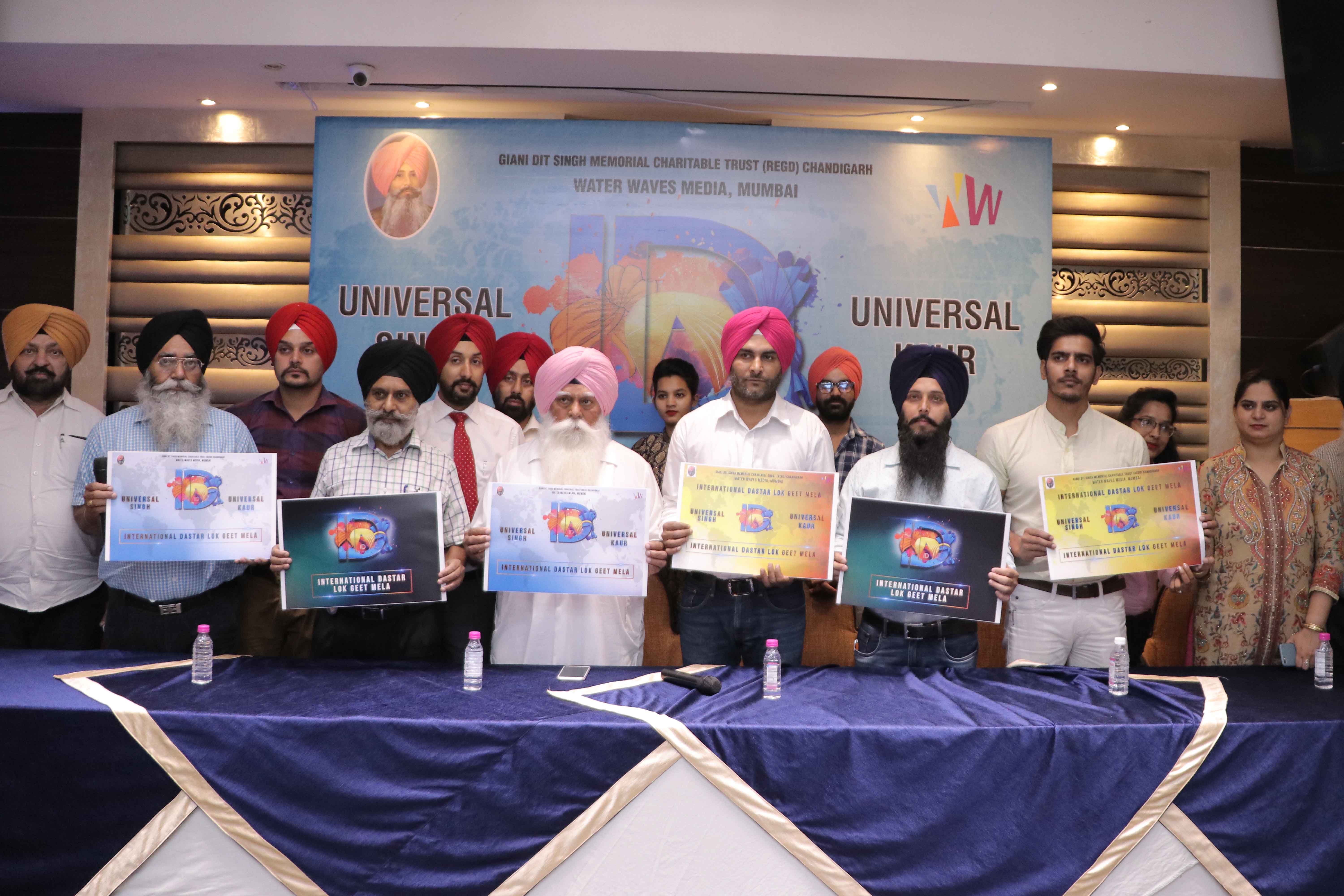 There will be 2 seasons of the event, 1st season will cover North India and North America and 2nd season will cover the remaining countries.
During 1st season auditions will be organized at different cities i.e. Amritsar, Jalandhar, Ludhiana, Bathinda, Patiala, Chandigarh, Delhi and selected cities of North America.
To achieve Universal Singh And Universal Kaur title the participants will have to qualify quarter final, semi final and Grand Final rounds .The details about the event will be uploaded on www.internationaldastar.com, the participants can register online on this website.
Dr. Satinder Sartaj will perform at mega event. It is humble request to entire world to promote Dastar by joining  International Dastar Lok Geet Mela to make it successful event.