This film is a joint presentation of Black Roz Entertainment & Spy Films Pvt. Ltd
Sarson De Khet may be the traditional attraction of Punjab but it is IELTS coaching centres you'll find at every corner nowadays. Punjabis are crazy about settling down in foreign. Canada or 'Kaneda' as it is pronounced in Punjab, is like a second home to them. People go above and beyond their means to send at least one family member to Canada. Ask a young Punjabi boy his dream in life and his answer will be 'Settling down in Foreign' for sure. 'Jatt Vs IELTS', an upcoming Punjabi film, will be a fun take on this craze.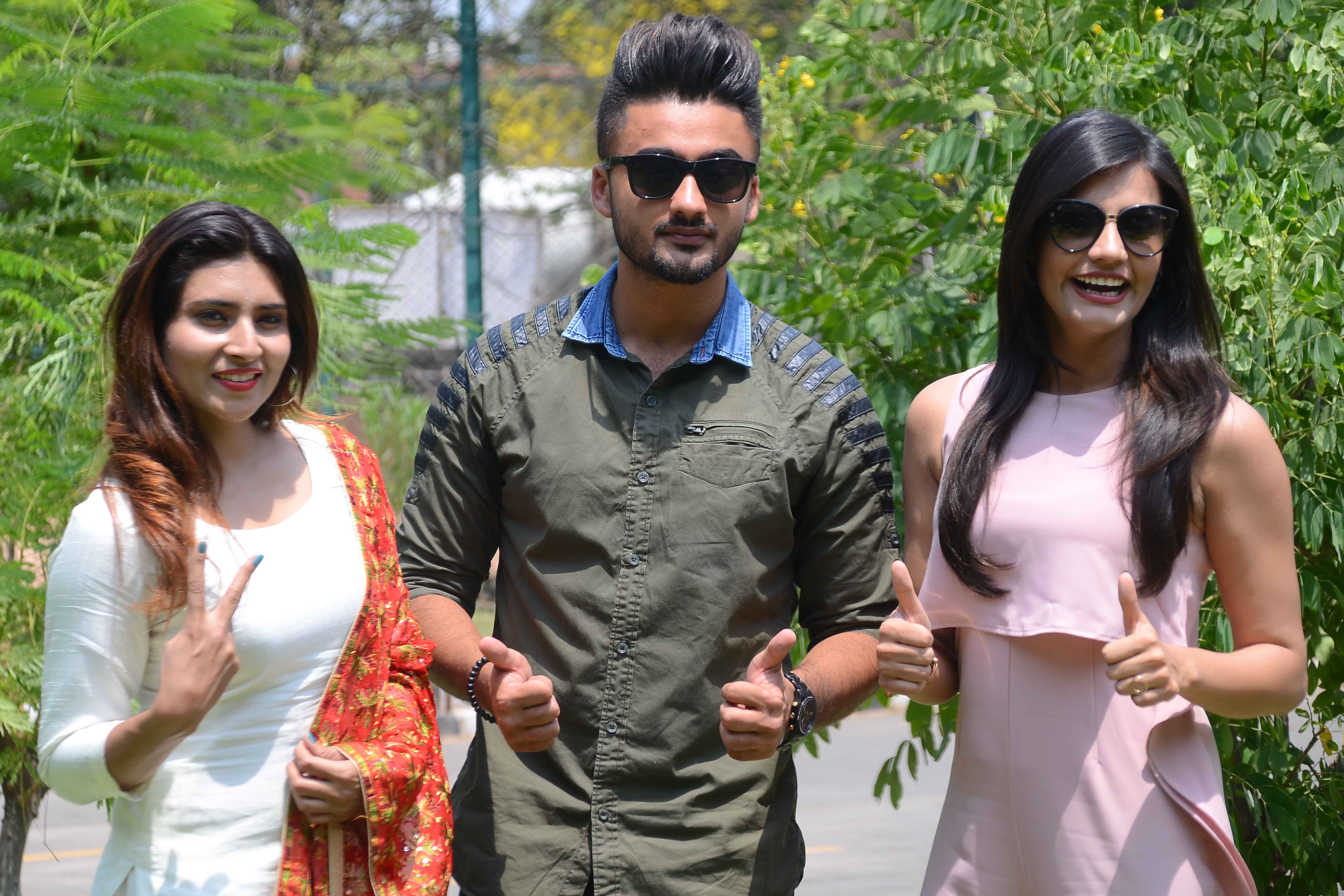 Ravneet Singh will mark his debut with the film alongside veteran comedy artist Gurpreet Ghuggi. Khushi Malhotra will be seen as the leading lady. Along with them Deep Sehgal, Hobby Dhaliwal,Anita Devgan, Khyali,Sukhbir Batth, Naveen Walia, Mandeep Ghai, Jaswant Mintu will be seen in pivotal roles. This movie is directed and written by Devi Dutt. The whole story of the film is co-written by Deep Ghumn. The music is composed by Ishant Pandit under Yellow Music label. Malvinder Sandhu, Palmit Sandhu and Navdeep Bhinder are the producers of this project.
The debutant actor, Ravneet Singh said, "In a Punjabi family, getting satisfactory bands in IELTS is like clearing IIT entrance or something as huge as getting married. People distribute sweets when their kids get visas to Canada. Not only families per se, even the youngsters here grow up with the same aspiration. Jatt Vs IELTS is my first film and it has been a learning experience. Not only as an actor, but also as a person. I hope the industry as well as my fans will appreciate my work and motivate me like they always have."
The ace comedy actor, Gurpreet Ghuggi, said, "Jatt Vs IELTS is based on something we all can relate to. I am playing the role of the owner of an IELTS institute. There are so many people claiming that they will get you a permanent visa to Canada or will get you a job in the foreign land. How many of them are really legitimate? How many of them have been through it all themselves? This has become a business in Punjab. The movie is a take on all of this and more, in a fun and rib-tickling way."
Director Devi Dutt told, "I had been thinking to make a film on this topic for quite some time now. When I wrote Jatt Vs IELTS, my aim was to comment upon the crowd mentality. Ravneet may be new to films but he knows the craft so well. He was natural on the camera. Quite similarly, Khushi Malhotra (leading lady) is one film old. But she knows the nitty-gritty things of filmmaking process. Then was a team of veterans like Gurpreet Ghuggi, Hobby Dhaliwal and Anita Devgan. They are the humblest of all I have ever had a chance working with. I am sure people will be able to relate to what we are trying to say through the film."
The producers of Jatt Vs IELTS said, "This project is a relatable concept. We were searching for a story which people could feel connected to yet won't get emotional watching it. The film showcases a small town boy's struggle to score IELTS bands because he wants to go to Canada in a humorous way. It is a family entertainer and we are sure audiences will love it."
Jatt Vs IELTS is set to hit the theatres on 22nd June 2018.