Annual religious function Mata Ki Chowki accomplished : In India, Religious ideologies are accepted by majority of Indians and in this way Indians definitely have faith in God in different ways.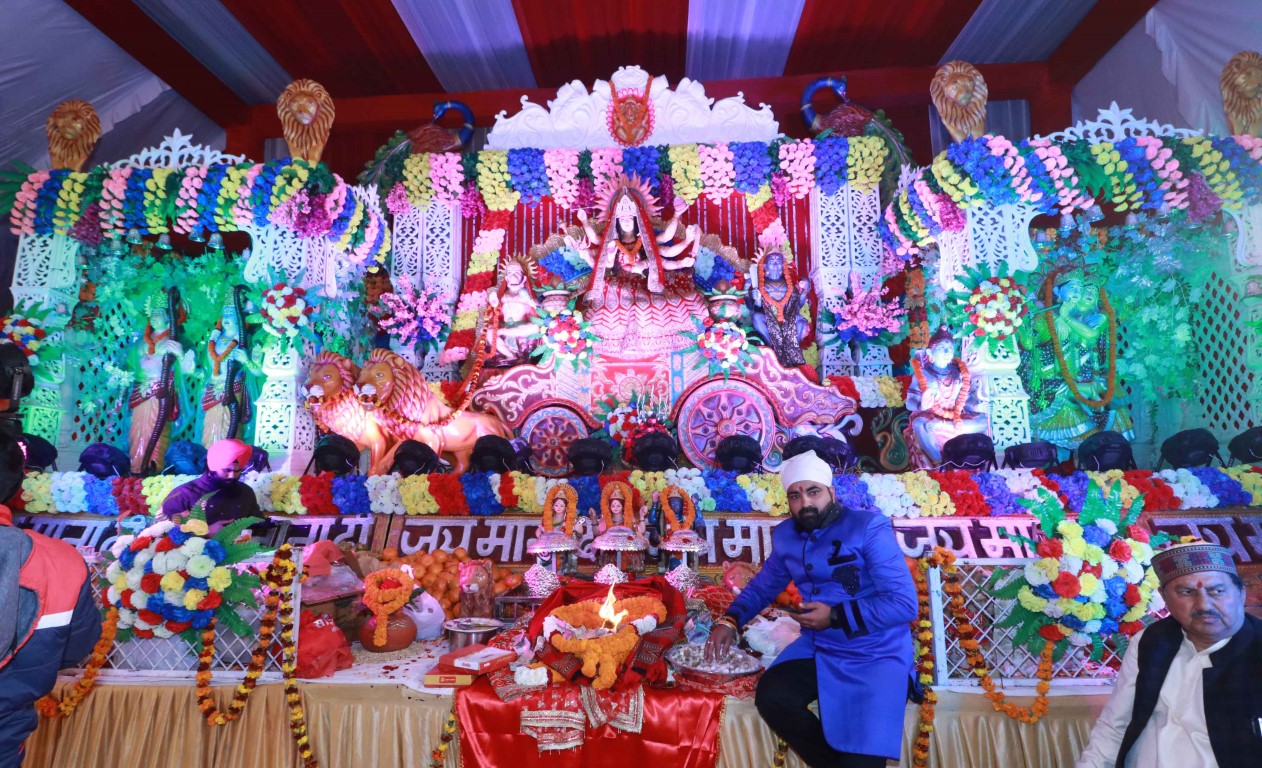 In this context, one" MATA JI KA DEVOTEE". Sh.Ashwani Kukreja, founder of "KUKREJA RELIGIOUS FOUNDATION" is an individual in Chandigarh Town, who initiates every year to organize "MATA KI CHOWKI " a pious & religious programme" on the last day of each year i.e. 31st of December, when although majority of the Chandigarhians enjoy this last day of year by visiting/participating either in Dancing or Musical Programmes in some hotel or resort.
This year too on 31st evening 2018 (MONDAY), Sh. Ashwani Kukreja had organized "MATA KI CHOWKI" programme in a big way in a ground in Sector 37B opposite his residence 1323, where 1000 families consisting of his relatives, friends and well wishers participated, where these devotees performed "ARADHNA FOR MAHA MAI SHERAN WALI IN JYOTI PARCHAND" and sought her blessings for them and for their family members. The elite gentry of Tricity Seek the blessings of Mata Rani by coming to "MATA KI CHOWKI" function.
In this unique religious programme, Renowned BOLLYWOOD  Singer VIKRANT MARWAH, came from MUMBAI for the first time ,who sung Bhajans/Bhajans along with RAMAN DEWAN, Channel Divya Fame impacted the devotees/ participants with their melodious voice. On this eve different religious Jhankis were also exhibited by noted artists of the Region.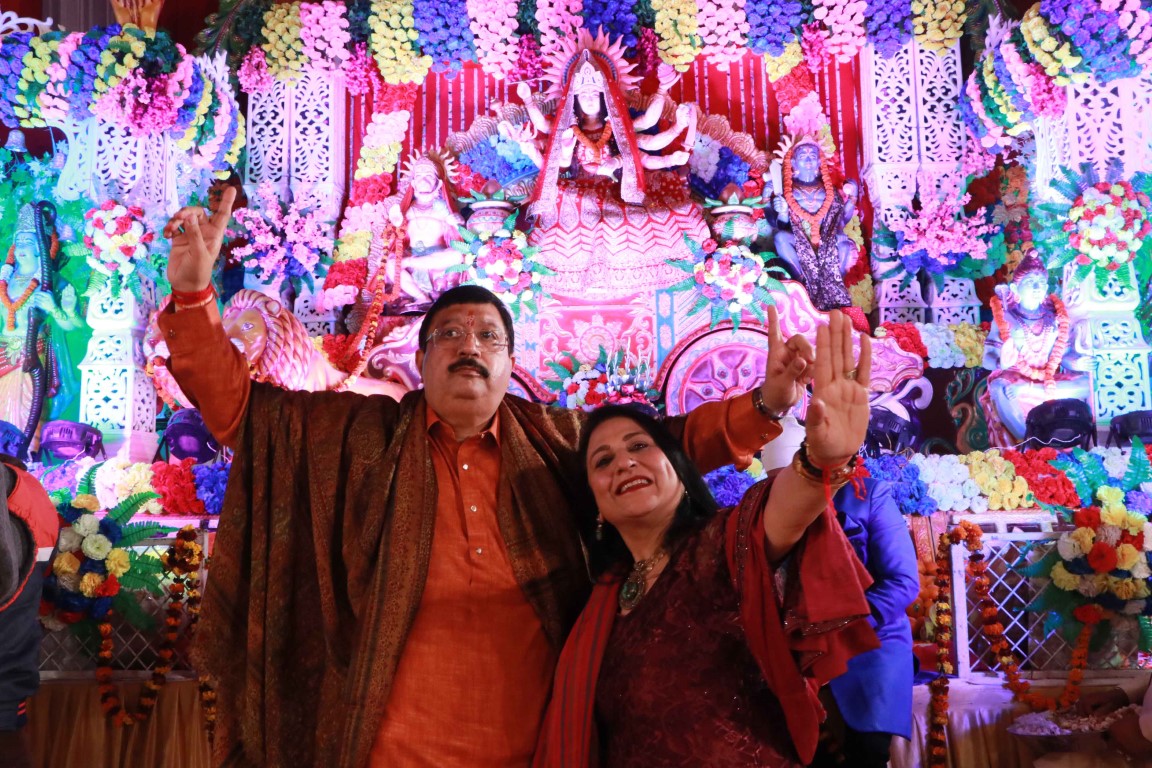 In the end of the programme, "MAA KA BRAHM BHOJ"tasty dinner was served to participant devotees which was relished & enjoyed by devotees as Prashad. The religious-minded citizens of tricity appreciated devotion and dedication of Ashwani Kumar Kukreja, who organized such unique religious functions.