Ashmah International School, Sector 70 celebrated Annual Sports Day in the campus in colorful dresses and marvelously decorated premises. After the splendid March Past, students participated in the 'Oath Taking Ceremony' in which they pledged to play with sportsmanship besides keeping in mind all the rules and regulations of different events. Students were led by their house captains. The P.T. drill was presented by all the students. The day witnessed a number of sports events like balloon race, lemon back race, cap race, crawl race, frog race. Everyone enjoyed the races and cheered the little ones.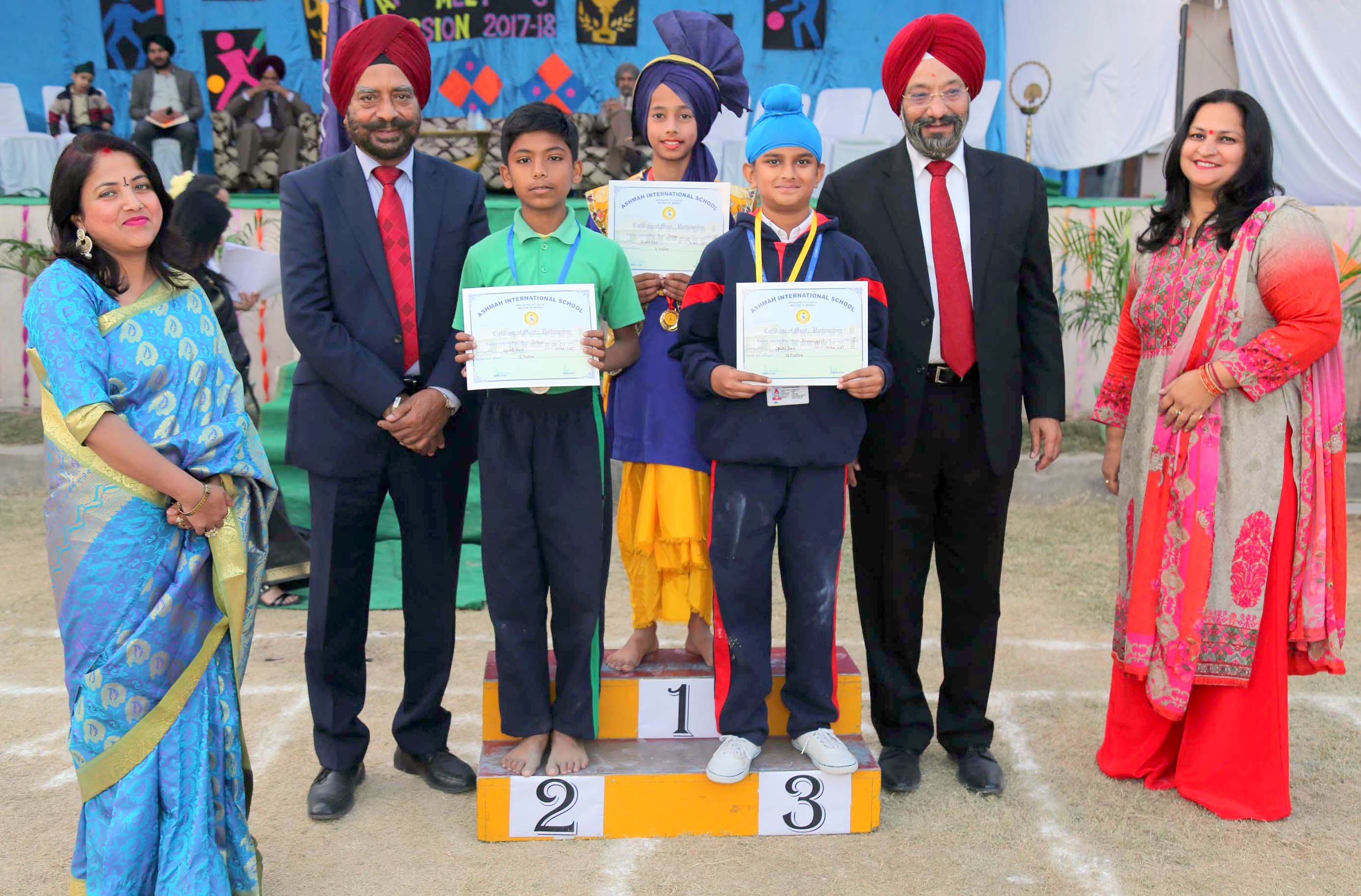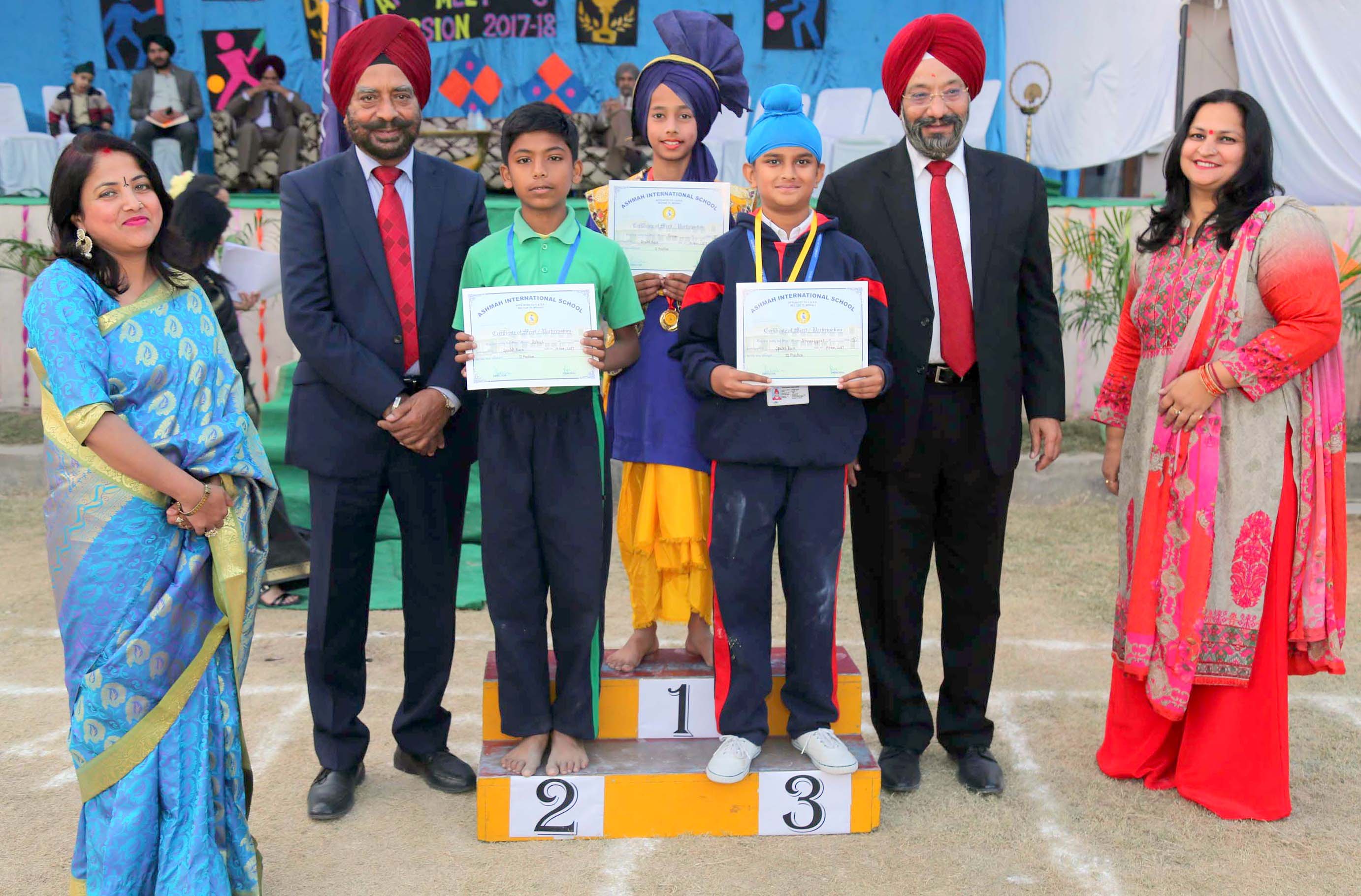 As it was a field show also yoga and formation of pyramid, Drills were conducted by the students. The senior students presented many sports events. Junior and senior wing also participated in Matka, Sprint, Sack, Slow cycling race. All the students participated with great sportsmanship spirit. In Dribbling Dhawal Rawat, Prabjot, Bhavya Mittal take 1st, 2nd & 3rd position. While in Matka Race Harsh , Prabjot, Ravneet bagged  the first, second & Third position. Raman was declared as overall winner besides this Rakesh ,Ishnaaz were second and third .
The winners were awarded the prizes by  Chief Guest Harpal singh, joint MD Rayat Bahra Group of institutes. Director of the School J.S.Kesar blessed the students and encouraged them to participate actively in sports in future too for the overall development. According to him healthy mind lives in healthy body and sports are helpful to channelize the energy of the children in positive way, besides sports are helpful in enhancing different qualities in students i.e. Quality of cooperation ,leadership, competition which will be helpful for them in future.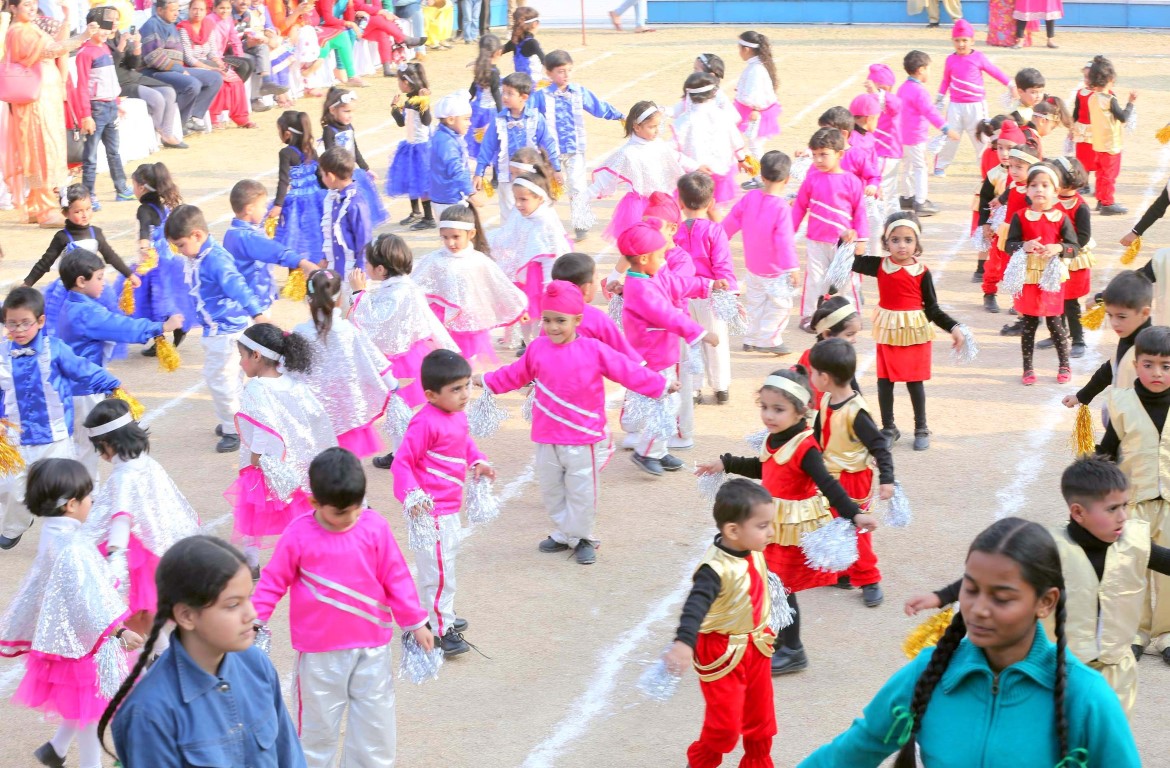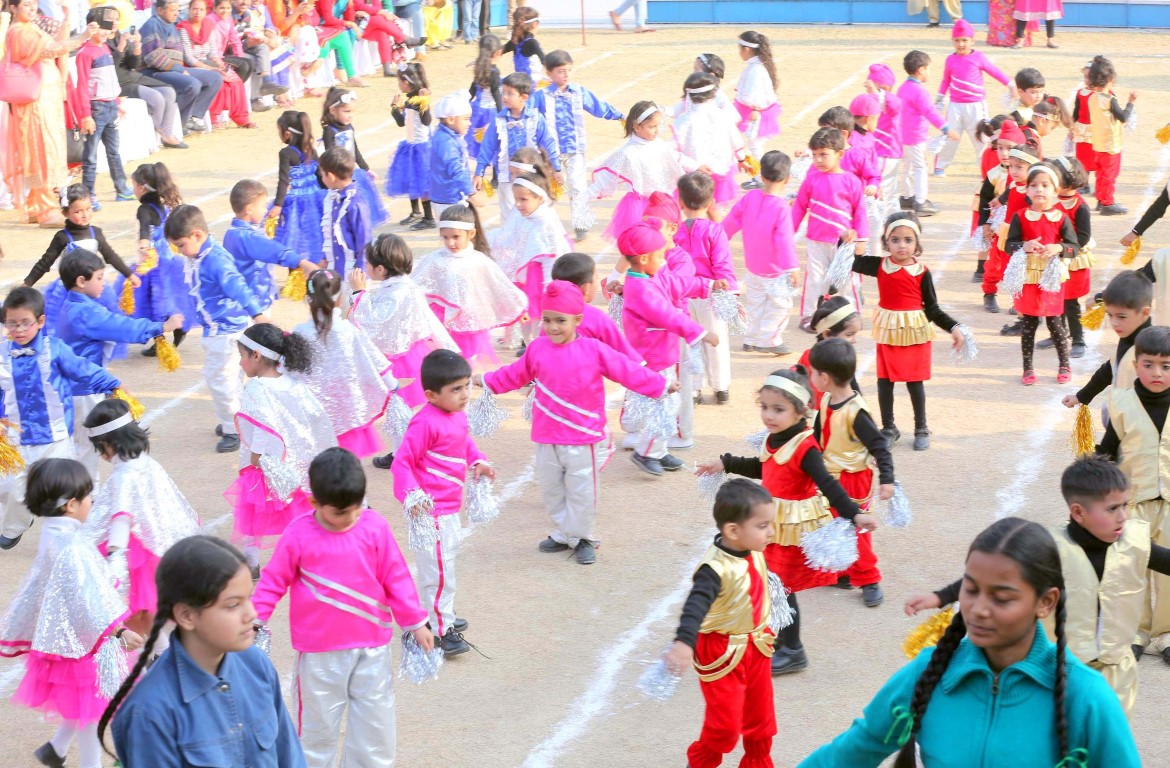 Later, Principal of the school  Babita Dogra congratulated the students for their unmatched performance. She advised the students to participate in sports for their physical fitness & growth. The day drew to a close after the prize distribution with a vote of thanks and the National Anthem. The children went home displaying their medals and certificates proudly, looking forward to the next Annual Sports Day.