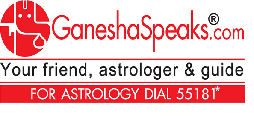 NewZNew (Ludhiana) : After Uri attack, the tension between India and Pakistan has risen to its peak and hence the possibility of Indo-Pak war  will be maximum in the period starting from 21 November 2016 to 10 January 2017 predicts country's number one and world's third largest astrological portal GaneshaSpeaks.com. According to the senior astrologers of the portal, the primary reason for war like situation is the conjunction of planets Mars and Ketu in Aquarius that will pose a larger threat to both India and Pakistan. Therefore the Internal security, as well as cross-border skirmishes, would intensify and result in aggressive postures throughout the period predicts expert astrologers at GaneshaSpeaks.com
India in a surgical attack, has given befitting reply to Pakistan by killing many of the terrorists and devastating their dens. But the situation in the coming months could worsen and tensions could loom large. The astrologers even do not rule out another Kargil like war in the coming months. The overall planetary picture is ominous and in near future, two age-old rivals may face even natural calamities, they say. Let's illustrate by astrological analysis.
The Foundation Chart Of Independent India
India – Pakistan and the Astrological Prediction
The expert astrologers at GaneshaSpeaks.com predicts that the forthcoming period till the end of January 2017 will be extremely tense and war preparations of both the countries may lead to serious confrontations. In this analysis, they note that India is currently under the influence of Moon Mahadasha and Mars Antardasha. In India's Foundation Chart, Mars happens to be the Lord of the 7th house – the House of war. So, the transit of Mars will have a lot of say in the proceedings until the end of February 2017.  Mars transit through the fiery Sign – Sagittarius indicates the aggravation of matters and increases in tension to a greater extent. Mars is currently passing through the 8th House of India's Foundation Chart and aspecting the natal Mars in the 2nd House. Thus, the Mars factor will continue to escalate tension between both the countries.
Pakistan's Planetary Analysis
The planetary configurations in Pakistan's case, the country is currently under the influence of Venus Mahadasha and Rahu Antardasha. The Venus- Rahu- Ketu Dasha sequence will be extremely critical. Also, the transiting Mars is aspecting the Ascendant Lord Mars and Moon both. It indicates fiery and unrestrained reactions from Pakistan's leaders and the Army. A 'misadventure' from Pakistan can not be ruled out particularly between 21st November 2016, and 28th January 2017.