Anu Singh's Collection aptly brings out Glory of Nature: Eminent artist Anu Singh once again lit up the Government Museum & Art Gallery, Sector 10, Chandigarh with the 11th edition of her artwork: 'Glory of Nature'.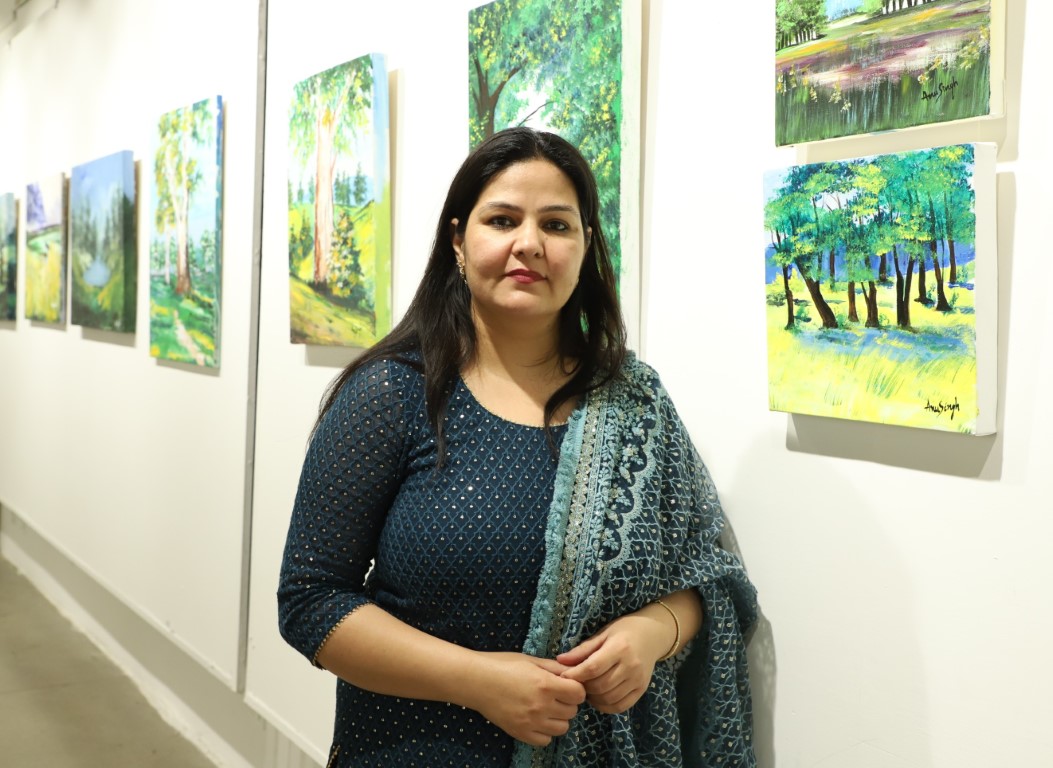 The picturesque landscapes displayed in the exhibition seek to translate on to the canvas the "beautiful shades of nature" through an array of inimitable textures and colours.
When asked about her source of inspiration, the city-based artist said, "All my paintings are inspired by nature. Nature is the most important and integral part of the lives of everyone. Everyone has been blessed with the true love of God in the form of beautiful nature. We should never miss the pleasure of enjoying the nature. Nature has been the most favourite topic of the works of many famous poets, writers, painters and artists."
"Joie de Vivre' aptly describes the mood and spirit of people of the City Beautiful Chandigarh. My endeavour this year has been to capture the joys of nature in all it's myriad hues through the colours of my palette. I hope to, even if momentarily, bring you solace and soothe your soul with my expressions in colours. It is the unwavering support from my family and my passion & zeal to create art, which persuades my imagination to create something new every time I play with colours," she said.
A psychologist counselor by profession, Anu Singh is affiliated with American Psychology Association. She seeks solace in the manifestations of nature, which she translates into her paintings with the medium of gouache. Most of the paintings displayed in the exhibition have been made with cardboard or spatula, which gives it a versatile texture.
"The paintings displayed in the exhibition are characterized by the dramatic contrasts of nature, whose versatile texture seems to emerge spontaneously while I am painting on the canvas," said Anu who seeks to surpass the world of appearances to express & evoke emotions in the mind of the viewer.
Over the last many years, Anu Singh has a track-record of displaying an array of art exhibitions across the globe, including in cities like Shimla, Delhi, Mumbai, and different cities in Europe and US.
Her exhibition 'Glory of Nature' brought a rare moment of delight & contentment to the art and nature lovers in the City Beautiful. The exhibition will be on view till April 28th at the Government Museum and Art Gallery from 10:00 am to 5:00 pm.