Apollo Hospitals becomes first in the Asia Pacific and second in the world to be awarded three HIMSS Stage 6 certifications: HIMSS announced today that Apollo Hospitals has achieved Stage 6 accreditations for three HIMSS digital maturity models – the Digital Imaging Adoption Model (DIAM), the Outpatient Electronic Medical Record Adoption Model (O-EMRAM), and the Infrastructure Adoption Model (INFRAM).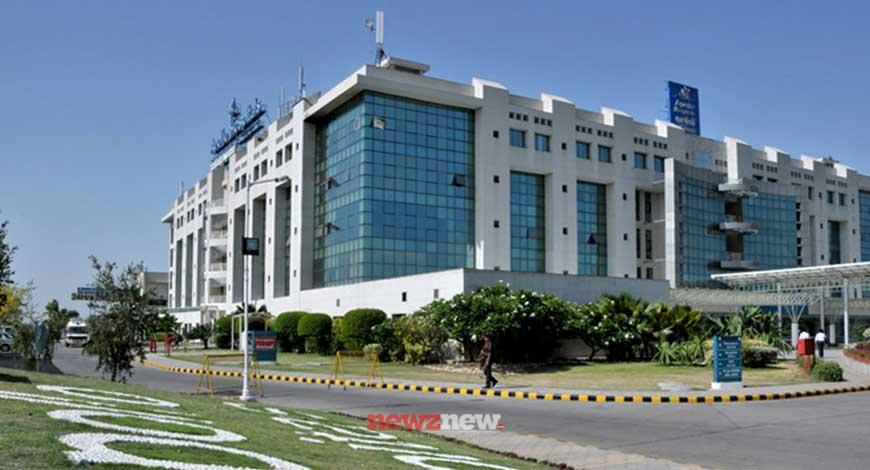 Significantly, it is only the second healthcare provider in the world to attain the Stage 6 DIAM certification.
Apollo Hospitals, which operates over 70 private hospitals with more than 12,000 beds across Asia, recognizes the "severe" shortage of healthcare delivery infrastructure worldwide, with the only way to meet this need being the deployment of "effective technology" for healthcare delivery.
During its DIAM validation, Apollo Hospitals was commended for its use of biomarkers, molecular imaging, and mapping software. It also showed finesse in using graphs and dashboards to understand and manipulate data.
Meanwhile, the group's patient portal was found to be "one of the finest examples of patient communication" during its O-EMRAM validation. Its patient app features multiple functionalities, including payment options, appointment setting, health monitoring and device integration capability.
Additionally, Apollo's hospital information system was deemed intuitive and easy to use. Assessors found that the organization has good examples of device integrations for vital signs monitoring.
Apollo Hospitals also reported no unplanned downtime in the past five years; HIMSS noted that this demonstrates the effort they put into IT security.
Committed to having a "pristine" quality of healthcare delivery, Apollo Hospitals said it went through the HIMSS digital maturity assessments as it provided them with a framework to ensure its digital backbone is top-notch and guided by global best practices.
Dr Sangita Reddy, Joint Managing Director of Apollo Hospitals, emphasized that "this is not just about the maturity of the digital backbone but also the model of effective adoption of the solutions, and thereby demonstrating that an organization can be effectively managed and sustained by consistent and well-coordinated consumption of digital solutions".
"We are striving to ensure that we can provide personalized care to every individual guided by technology that ensures that we are operationally effective, sharply focused on quality of service, and non-compromising on achieving the highest standards of clinical outcomes bundled with the hallmark of Apollo's tender loving care," she added.
Simon Lin, HIMSS VP and Executive Director for Asia-Pacific said: "Apollo has continued to show commitment and consistency in advancing their digital health capabilities to ensure that they can leverage the full potential of digital technology to continue driving optimal patient outcomes. Having already achieved Stage 6 in both the O-EMRAM and INFRAM, Apollo has now become the first in the APAC region and second in the world to achieve DIAM Stage 6, which is truly an amazing feat and a testament to Apollo's commitment."
Know More About Apollo Hospitals
It was in 1983, that Dr Prathap C Reddy made a pioneering endeavour by launching India's first corporate hospital – Apollo Hospitals in Chennai. 
Now, as Asia's foremost trusted integrated healthcare group, its presence includes over 12,000 beds across 72 Hospitals and 4500 pharmacies, over 120 Primary Care clinics and 650 Diagnostic centres, 700 plus Teleclinics, over 15 medical education centres and a Research Foundation with a focus on global Clinical Trials. The most recent investment was the commissioning of South East Asia's very first Proton Therapy Centre in Chennai. 
Apollo Hospitals has emerged as Asia's foremost integrated healthcare services provider and has a robust presence across the healthcare ecosystem, including Hospitals, Pharmacies, Primary Care & Diagnostic Clinics and several retail health models. The Group also has Telemedicine facilities across several countries, Health Insurance Services, Global Projects Consultancy, Medical Colleges, Medvarsity for E-Learning, Colleges of Nursing and Hospital Management and a Research Foundation. In addition, 'ASK Apollo' – an online consultation portal and Apollo Home Health provide the care continuum.
For over four decades, the Apollo Hospitals Group has continuously excelled and maintained leadership in medical innovation, world-class clinical services and cutting-edge technology. Its hospitals are consistently ranked amongst the best hospitals in the country for advanced medical services.
For more details log onto: www.apollohospitals.com
Know More About HIMSS
HIMSS (Healthcare Information and Management Systems Society) is a global advisor, thought leader and member-based society committed to reforming the global health ecosystem through the power of information and technology.
As a mission-driven non-profit, HIMSS offers a unique depth and breadth of expertise in health innovation, public policy, workforce development, research and digital health transformation to advise leaders, stakeholders and influencers across the global health ecosystem on best practices. With a community-centric approach, our innovation engine delivers key insights, education and engaging events to healthcare providers, payers, governments, startups, life sciences and other health services organisations, ensuring they have the right information at the point of decision.
HIMSS has served the global health community for more than 60 years, with focused operations across North America, Europe, the United Kingdom, the Middle East and Asia-Pacific.