ArjunA Awardee Manpreet Singh Pawar joins the growing list of Elite Adidas Athlete : adidas, the leading global sports brand, is focusing its efforts towards bringing a positive change through the power of sports.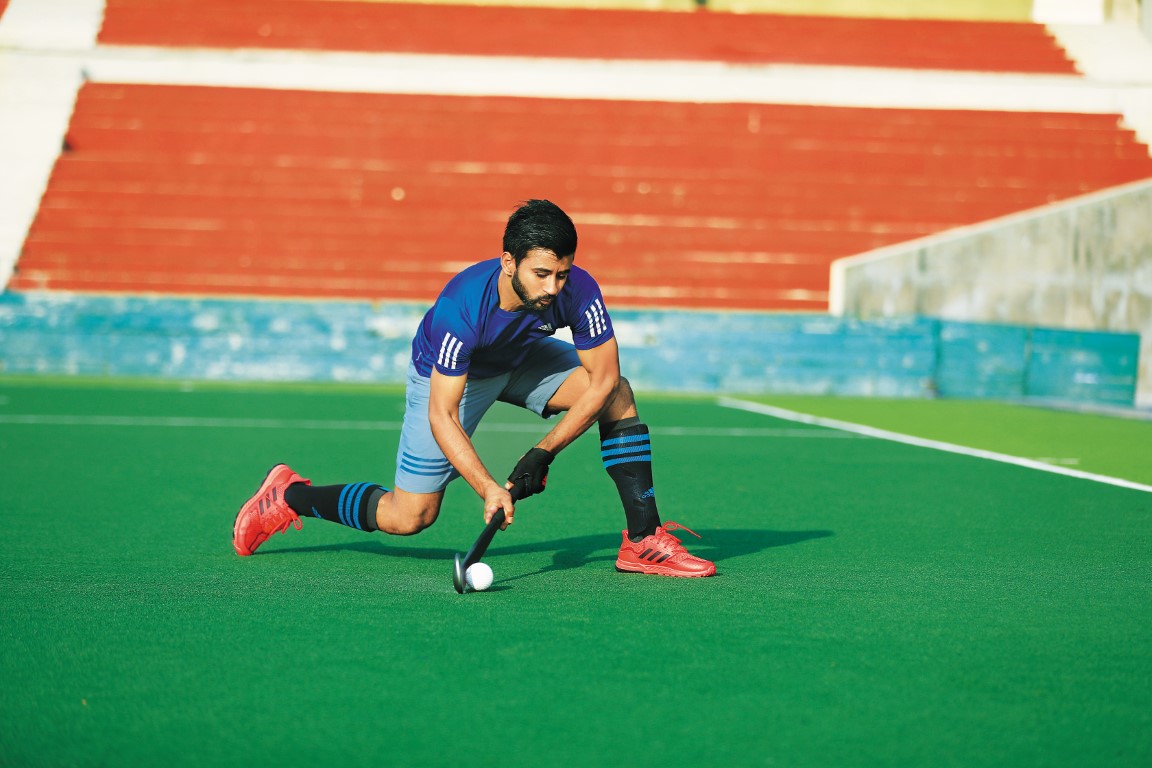 To continue inspiring India's youth, the brand has gone all out to work with inspiring and talented athletes, some of whom have overcome economic, social and physical challenges to become the best, and in so doing giving a ray of hope to millions of others.
To add to the already strong portfolio of athletes, the brand today announced their association with Manpreet Singh Pawar, Indian field Hockey player and the current captain of India men's National field Hockey team. Manpreet joins an elite list of athletes that includes Hima Das, Swapna Burman, Rohit Sharma, Kuldeep Yadav, Rishabh Pant, Dipika Pallikal, Zeel Desai, Nikhat Zareen, Siddhanth Banthia, and Manjot Kalrato name a few.
Over the last few decades, India has witnessed Hockey evolving, with legendary players contributing immensely in its evolution, thereby progressing the landscape of the game and getting the country on the international Hockey map. To keep the momentum going, the current captain, has been exhibiting performances par excellence, which bagged him the prestigious Arjuna Award, earlier this year.
Manpreet led the Indian team to a bronze medal at the World League Final last year and contributed to the success atthe Asia Cup. Manpreet was a part of the Team that participated at the 2012 and 2016 Olympic Games, the FIH Champions Trophy in London last year, as well as the 2014 Commonwealth Games in Glasgow winning our country significant accolades. To top it all, he also has the Asian Games gold medal to his credit.
The approaching 2018 Men's Hockey World Cup scheduled to be held from 28 November to 16 December 2018, at the Kalinga Stadium in Bhubaneswar, in its 14th edition, has already got eyes set on the captain and his team to showcase an exceptional play.
"As India's leading sports brand, adidas will continue to engage and empower the youth on sports fields across the country, since webelieve that 'through sport, we have the power to change lives'. When it comes to motivating a nation which is budding with talent, it calls for a role model which not only catalyzes the progression but is also a torchbearer of excellence. Manpreet has been a pinnacle of inspiration for Hockey lovers and we take pride in having him join the adidas team, and believe that he is the perfect ambassador who willinspire today's youth to take the game to the next level," said Mr. Sean Van Wyk, Senior Marketing Director, adidas India.
On announcement of his relationship with adidas, Manpreet said, "Association with adidas is an opportunity that every sportsperson looks forward to and I am really excited to have been given this chance of joining their family. adidas believes in nurturing talent and further carving the strengths of a sportsperson by offering the world class products and I am looking forward to great years of association with the brand."