Asia's first Digital Job Fair 2019 by 'Empzilla': India's First digital employment mobile app 'Empzilla' is organizing India's first digital Job Fair at Jawaharlal Nehru Stadium on 26th April 2019, Entry from Gate no.19 from 9:00 am to 6:00 pm.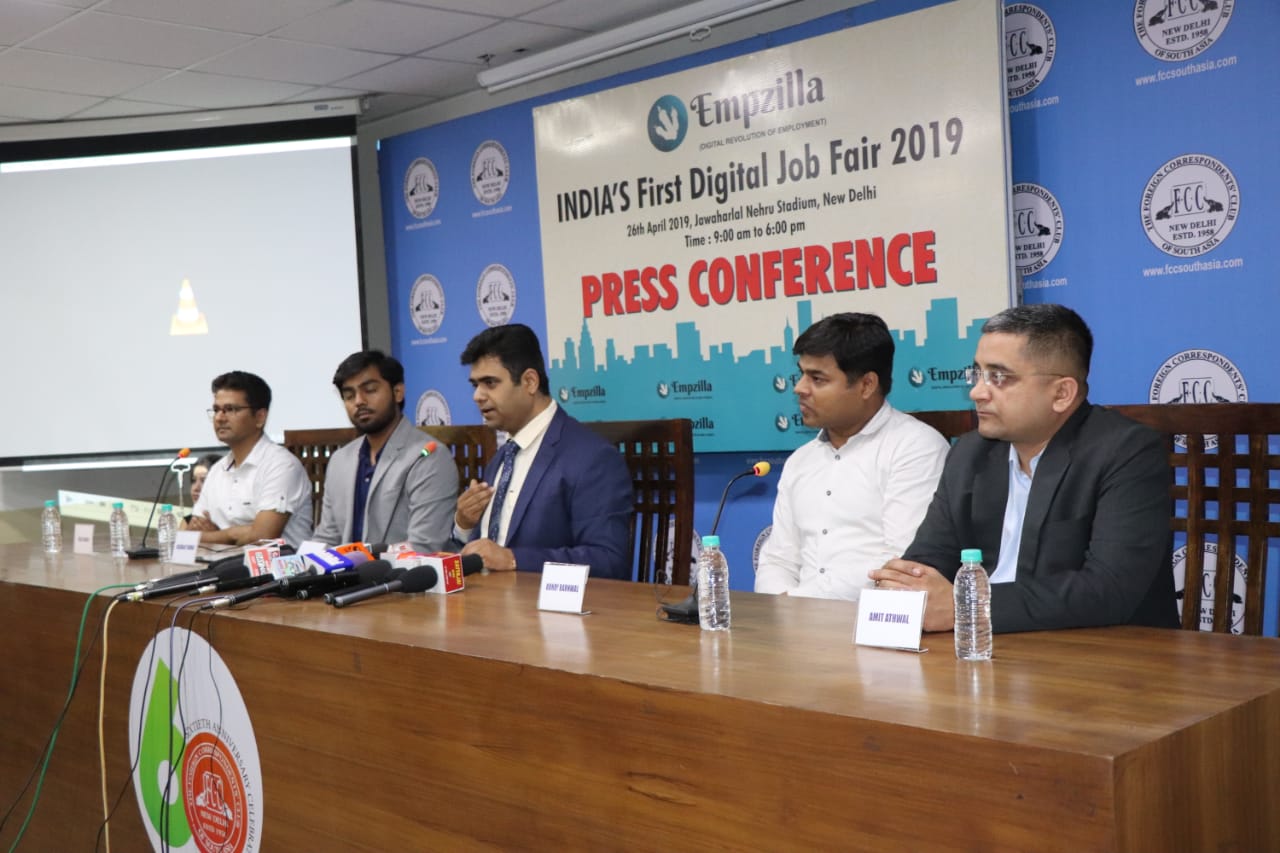 This digital Job Fair of Empzilla India Pvt. Ltd. is totally different from Traditional Job Fairs happen in past, we are trying to bring more comfort level for a job seeker to showcase him/herself in front of the recruiters in a much better way.
Just for an example now the job seekers or the job aspirant do not have to shed their sweat but there would be sitting in a AC auditorium in front of the top H.R experts of the various industries for the live discussions related to the various challenges or the questions they may have regarding the recruitments like what exactly a recruiter look forward in a job seekers, how to showcase ourself better to increase the opportunity to get hired and many more questions they may have, so now what is happening – Job seekers getting prepared for an interview from the experts just before the interview in front of recruiters at the job fair. This will add on more dignity, positivity and energy level in a job aspirant before the recruiters as said by Akash Attre Chairman Empzilla.
Job seekers download the app and complete their profile and upload their C.V in the mobile application, this will enable them to chat with the recruiters instantly and get their status of their application for the job instantly. Secondly there would be LED screens in the Job Fair showing the stall no's, Company names and Job description which will help out recruiters to get filtered prospects and the fit match at the right time vice-versa job seekers will also know where to go and how to go.
So the time and the efforts are utilized at it's best. Our only motive is the recruiter get the right candidate at the right time and the job seeker gets the right employer for the better future.