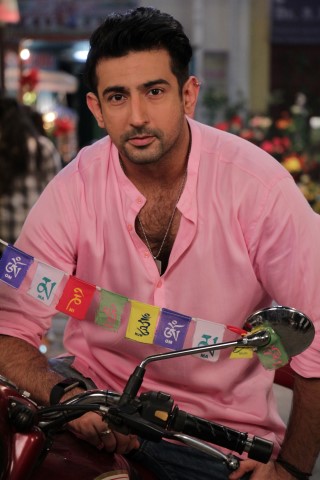 newznew (Chandigarh) : Dil Deke Dekho, the multi generation love story of Sony SAB which focuses on different love situations dealt by different generations will now be placed in a different slot from 3rd April. The show will air from Monday – Friday at 10pm only on Sony SAB. With this latest development, the show will also see a new entry who will create ruckus in Rahul's (Abhishek Bajaj) life.
A handsome hunk with dashing personality named 'Sunny' enters the life of Chopras and Shastris. Actor Aslam Khan will play the role of a charismatic guy 'Sunny' who works his charm on everyone around him. He is an extremely shrewd man but at the same time he is witty, mischievous and a troublemaker. Once he set his mischievous eyes on his foes, he would not spare them at all. He is not the one who would go to the extreme by physically hurting his enemies but for sure will create trouble for them and have fun and revel in their hardship.
As he enters the colony, Rahul comes in contact with Sunny multiple times and coincidently some or the other mishap happens with them. Each time Rahul unintentionally troubles Sunny, whether it is accidentally kicking a tin on his head or throwing a half-eaten apply at him. Sunny notices this trend and blames Rahul for all the recent unpleasant occurrences in his life. This creates a lot of havoc and inadvertently Rahul ends up offending Sunny. Sunny, in turn, warns Rahul to watch out as from now on as he will deliberately become 'Shani' (problem) in his life and cause problems..
Commenting on his track Aslam Khan said, "This is my first television stint. Comedy is my favorite genre and Sunny behaves like a spoke in the wheel as he has some tricks up his sleeve. If you believe in astrology, then I play shani [problem]. I create all kinds of problems in Rahul's life. Come to think of it, we are like Tom and Jerry in the show."