newznew (Chandigarh) : Fantasy genre is widely loved for its ability to transport viewers to a world full of imagination, magic and mystery. With the weekend approaching and viewers looking to get away from the mundane and monotonous life, &pictures, Naye India Ka Blockbuster Movie Channel presents the blockbuster masterpiece 'The Monkey King 2', sequel to the popular Chinese film 'The Monkey King' on Friday, 7th April at 8 PM.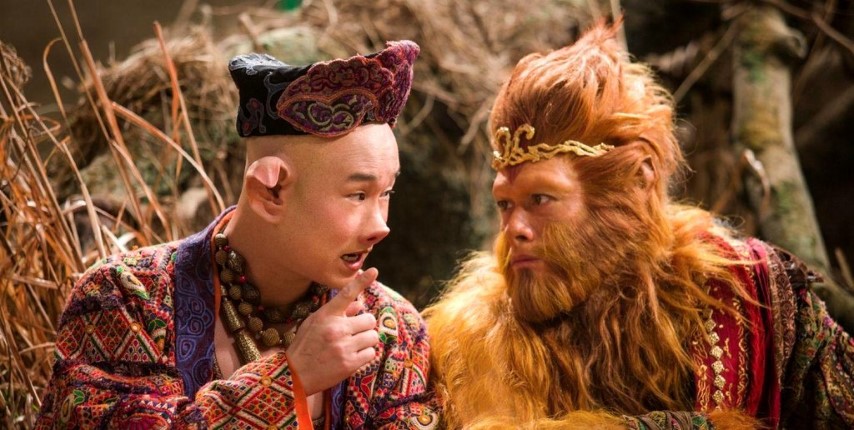 Boasting of outstanding visuals effects and seamless storytelling, the film also stands strong on method acting and character dressing by the actors. The lead actor, Aaron Kwok spent more than six hours to fit into his iconic monkey fur-suit. To avoid inconvenience, he did not eat and drink in the character suit, even while shooting for a physically draining scene.
An adaptation of the 16th century classic novel 'Journey to the West', the film traces the adventurous and interesting journey of a young Buddhist monk Tang Sanzang (Feng Shaofeng). He accidentally frees the mythological warrior, Sun Wukong (Aaron Kwok) revealed as the Monkey King. Goddess Kuanyin (Kelly Chen) orders the Monkey King to escort and protect the monk in his journey to India to collect Buddha's Holy Scriptures. With the lingering threat of Lady White (evil Goddess) around, the Monkey King decides to take the matter his own hands. Will he be successful?
~Watch the exciting journey of 'The Monkey King 2'on Friday, 7th April at 8 PM only on &pictures~