Atlas Copco's contribution to Industry 4.0: the digitalization of manufacturing and assembly, is what we call "Smart Connected Assembly". The Indian customers are increasingly demanding high quality products and new technologies, which will offer flexibility, data analytics, ergonomics and energy efficiency – in summary, a competitive advantage. Smart Connected Assembly will address these new challenges, trends and needs by offering a whole new level of technological solutions.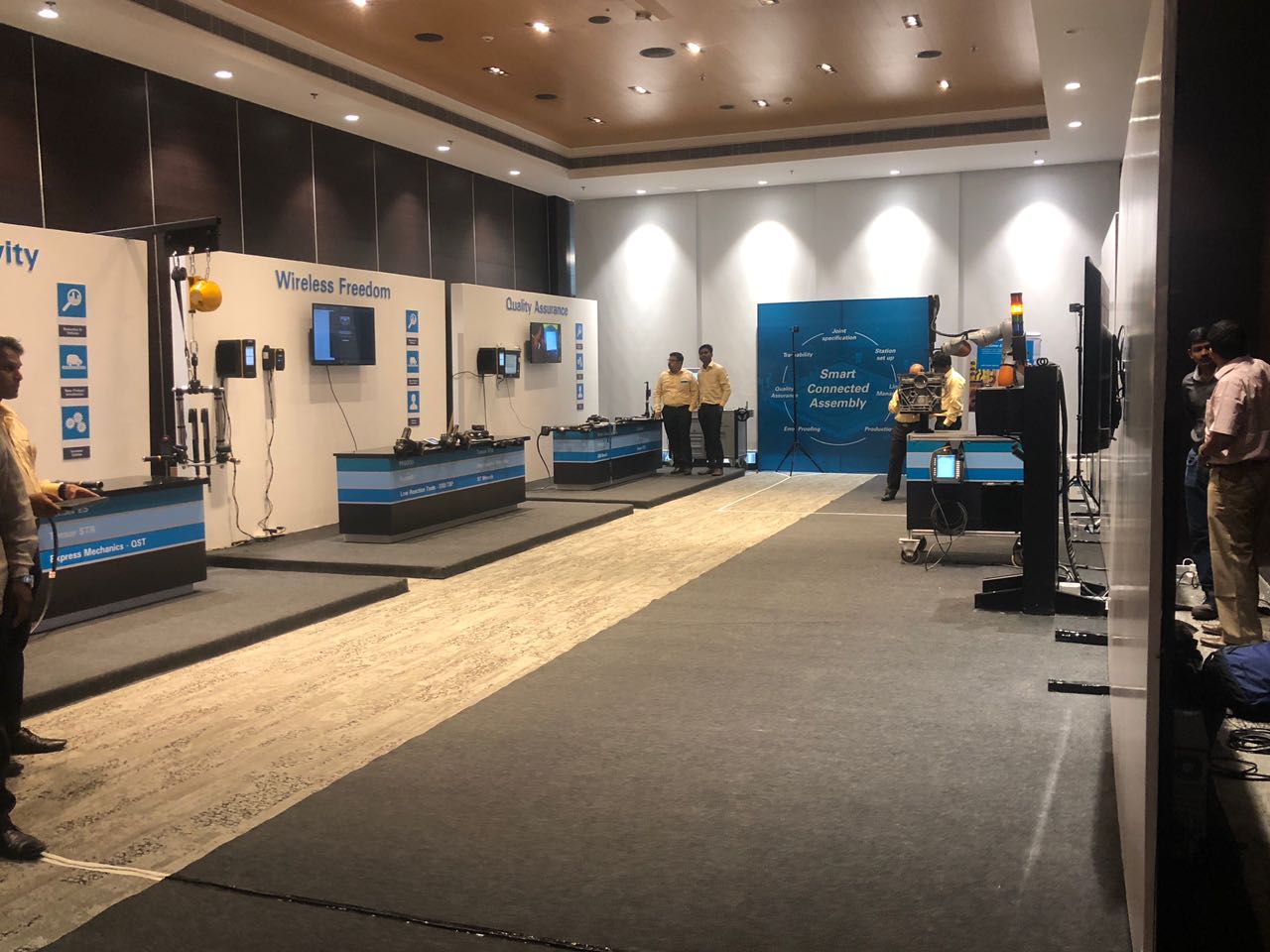 "Smart Connected Assembly is about creating unique value by connecting together all the assembly related processes. Assembly solutions are networked to each other and integrated into the production network. The data generated is the new raw material used when controlling and identifying improvement areas in and between the assembly processes." Says Bhavin Pandya, General Manager at Atlas Copco (India) Ltd.
India, being the fourth largest automotive industry, is an important market for Atlas Copco group. Also, with "Make in India" campaign gaining momentum, more and more global companies are setting up their base across India.
The benefits of Smart Connected Assembly can be summarized by "the six pillars of value"; a framework created by Atlas Copco to illustrate:
(1) Increase uptime, (2) Reduction in defects (by error-proofing), (3) New Product Introduction (improving time to market), (4) Improved productivity (through data analysis), (5) Human factors and (6) Reduction in Energy Use
The current launch is for select customers in and around Pune (by invitation). We will roll out the same soon to other regions across India.