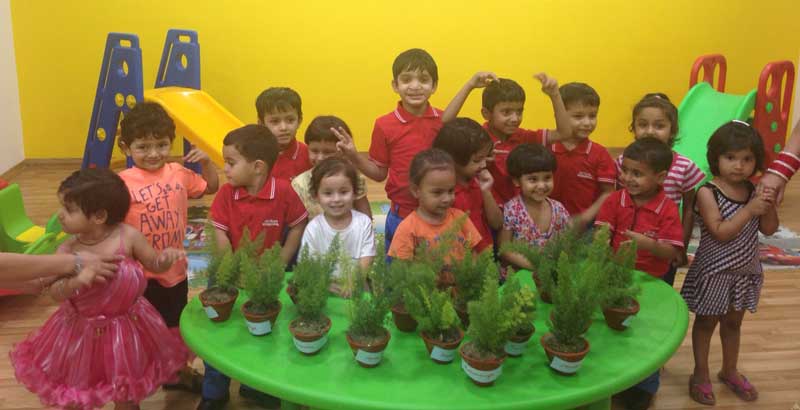 NewZNew (Zirakpur) : Atticus International School, Zirakpur, celebrated the International Family Day  with the little champs in the School premises. The children participated very enthusiastically in the activities organised by the school. The toddlers were told about the importance of family and thoughts regarding the family ethics and values were shared with them by their teachers.
In addition to this, activities like 'Family Tree making' and 'Planting a Tree' were carried out by the little ones under the guidance of their teachers. The idea behind planting a tree was to give them the knowledge about the importance of every member in the family and how they should show love and affection towards the members of their own family.
The kids took the responsibility of nurturing their plant, seeing it grow and accepting it as a part of their existing family. The children enjoyed thoroughly and promised to help their new family member grow and become fruitful.