7th successive year of growth and record sales
Crosses 10,000 mark for the 2nd consecutive year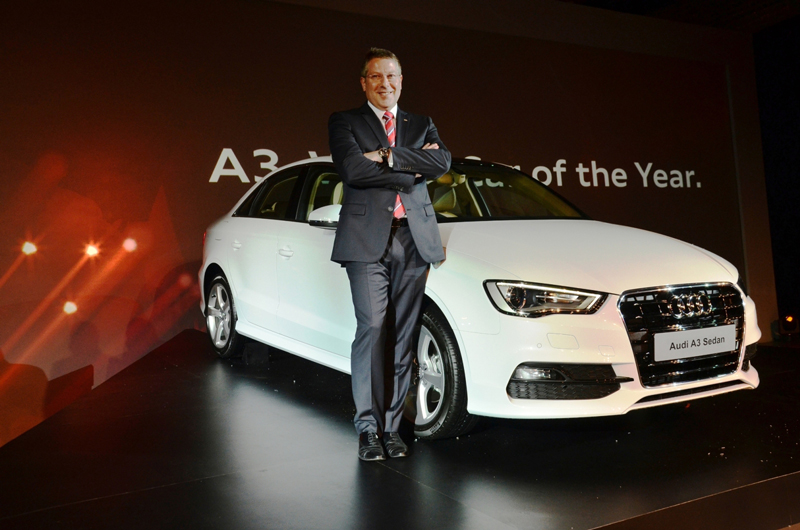 "We have closed the year at another record high. Audi continues to be the undisputed No.1 in the luxury car market and we are now looking forward to an exciting 2015 with limitless luxury in store for India" – Mr. Joe King, Head, Audi India
Records best ever quarterly retail sales (October to December 2014) of 3044 units, registering a growth of 17 percent (October to December 2013: 2611)
Consolidates its leadership in the Indian market with continuous focus on offering right products at the right time and a robust aftersales network
NewZNew (Chandigarh) : Audi, the German luxury car manufacturer, closed the year on a record high by notching up an impressive sale of 10851 units in 2014. This marks the seventh successive year of growth for the company which last year became the first luxury car manufacturer to achieve sales of 10,000 units in a calendar year as well as financial year in India.
Heavy demand which far outstripped supply, enabled Audi India to achieve a stellar sales performance in the last quarter (October to December 2014) with a sale of 3044 units registering a growth of 17 percent (October to December 2013:2611) – highest ever sales in a quarter in India.
"Audi continues to be the undisputed No.1 in the luxury car market and has remained the preferred choice of luxury mobility for car enthusiasts in India. The sheer acceptance of our brand in this country is tremendous. We believe for Audi, India is a long journey and it's not just about a month or a year. The strategy that we have implemented in this journey has helped us to not only achieve leadership but also to maintain it. Audi is not only the market leader but also has the most sought after performance cars in its range from the Audi R8 V10 Plus to the Audi RS7. Audi offers the widest range of products across the spectrum that makes luxury accessible to every Indian," said Mr. Joe King, Head, Audi India.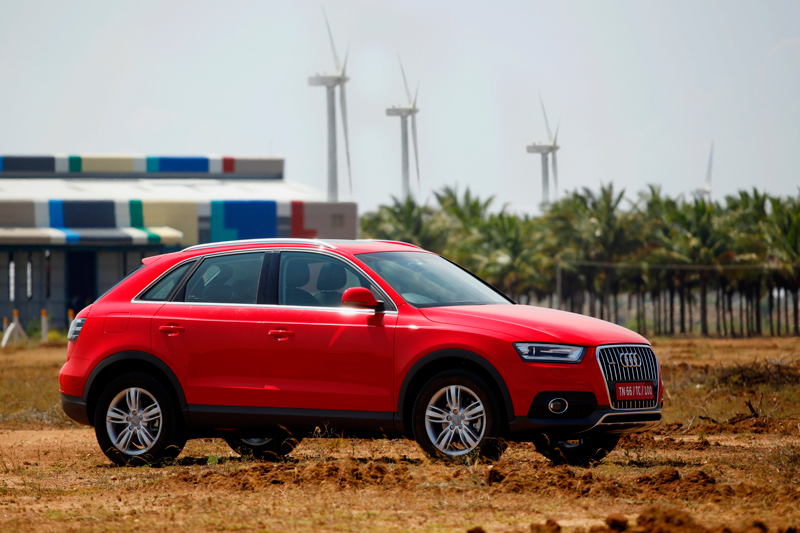 "We had many firsts in 2014 including introduction of segment first products such as Audi A3 Sedan and Audi A3 Cabriolet and achievement of industry first sales records. We have closed the year at another record high and are now looking forward to an exciting 2015 with limitless luxury in store for India," added Mr. King.
Audi India continued towards its commitment to offer world class products suited for Indian customers at the right time. Audi was the first luxury car manufacturer to launch a product in 2014, with the introduction of the most powerful Audi model from its product range – Audi RS 7 Sportback in January 2014. Audi went on to introduce the new Audi A8 L in May 2014 with matrix LED headlights – a first in India, the much awaited and internationally acclaimed 'World Car of the Year' – the Audi A3 Sedan in August 2014, the true and only compact luxury SUV Audi Q3 Dynamic in September 2014, a refreshed portfolio with the launch of the Audi Autumn Collection 2015 in September 2014 and capped the year with the launch of segment first – the Audi A3 Cabriolet in December 2014.
The company also opened new showrooms in Udaipur, Visakhapatnam, Nashik and Kozikhode in 2014 and also inaugurated the country's largest pre-owned luxury car showroom, 'Audi Approved: plus' in Gurgaon in April.
The Audi model range in India includes the Audi A3 Sedan, Audi A3 Cabriolet, Audi A4, Audi A6, Audi A7 Sportback, new Audi A8 L, Audi Q3, Audi Q5, Audi Q7, Audi S4, Audi S6, Audi RS 5 Coupé, the most powerful Audi – Audi RS 7 Sportback, Audi TT Coupé, the super sports car Audi R8, Audi R8 Spyder and the Audi R8 V10 plus available across the country: in Ahmedabad, Bengaluru, Bhopal, Bhubaneswar, Chandigarh, Chennai, Coimbatore, Delhi Central, Delhi South, Delhi West, Goa, Gurgaon, Hyderabad, Indore, Jaipur, Kanpur, Karnal, Kochi, Kolkata, Kozikhode, Lucknow, Ludhiana, Mangalore, Mumbai South, Mumbai West, Nagpur, Nashik, Navi Mumbai, Noida, Pune, Raipur, Surat, Udaipur, Vadodara and Visakhapatnam.