newznew (Chandigarh) : Mr. Vijay Bhardwaj, Award Producer and Director, and Child Actor Aryan Dubey announced the Third season of India's Biggest Reality Show of Acting & Dancing 'No.1 Dramebaaz' by Trivision Films Pvt. Ltd., in the City Beautiful. The basic concept behind the show is to motivate and promote the talent of acting and dancing, and help them to acknowledge their potential at an early stage. Anchor participants Rohit Kumar, Himanshu Sachdeva , Manjul Batra, Rohit Bhagat, Vani, Sanya, Ruchika and Radha were also present at the conference.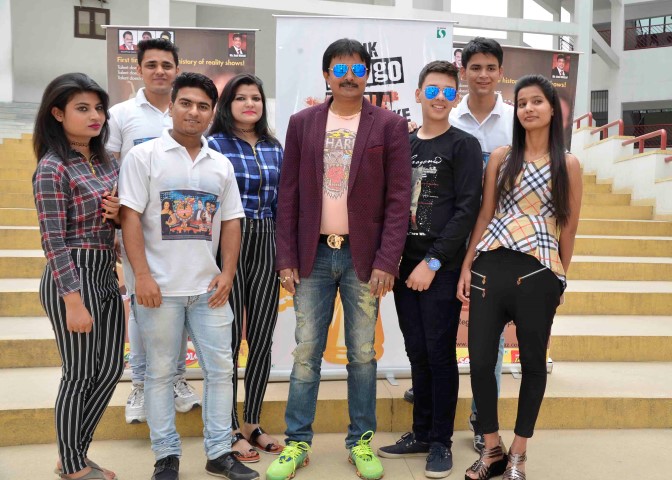 While making an official announcement, Mr. Vijay Bhardwaj said, "The show will telecast on the biggest entertainment TVchannel, E24 from July17. There are total 12 episodes. The 3rd season of the show will be judged by Bollywood Actor Mushtaq Khan, Bollywood Choreographer Mudassar Khan, and Bollywood Actor, Pooja Singh. The winner of will win a cash prize of Rs. 2.5 Lacs,a break in 2 Bollywood movies and will also be the Brand Ambassador of a reputed brand."
The auditions for children between the age group of 5-16 years, for the show are going to be held in 10 states including Delhi & NCR, U.P, Haryana, Punjab, Bihar, Gujarat, Uttarakhand, Rajasthan, Maharashtra & Himachal Pradesh.
Speaking about how this show is going to be different from other reality shows, Mr. Vijay Bhardwaj said, "This season 20% seats are already reserved for deaf & mute and orphans kids.Our team comprising of Rohit Kumar, ManjulBatra and HimanshuSachdeva from Haryana, and Rohit Bhagat from  Uttrakhandhave been regularly visiting Orphan and Deaf & Mute home to counsel them on how to promote their talent through online audition and step into Bollywood. Pulse soft Drink andSatmola Gift Hampers were distributed among the kids during campaigning"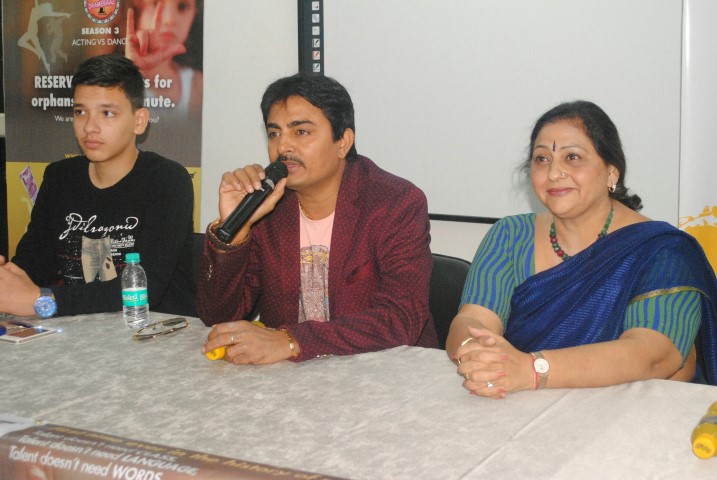 "The students can give auditions while sitting at home as well, by logging on to www.no1dramebaaz.com. The video link of the participants is saved in Artist Bank and it will be considered for upcoming projects as well. More than 1 lakh participants have already registered online.For the first time ever, the anchor participants of age group 18- 30 years will get a platform to showcase their talent under 'Kaun Banega Anchor' contest and will get a chance to be a part of this show.", he further added.
Trivision Films Pvt. Ltd. is one of the biggest and leading production house in film and television industry and has 6 branches pan in India. The core objective of Trivision Films Pvt. Ltd. is not just launching various projects, but also to nourish and promote the young hidden talent of India.
Trivision Films Pvt Ltd has made an indispensable contribution towards the film and television industry, with projects like Operation , Tilak, documentary songs like No smoking, BetiBachao and women's fight against crime, Bollywood movie 30 minutes and Television advertisements of Anmol Biscuit &Satmola, and reality show No. 1 Dramebaaz Season 1 &2 .
The upcoming projects of Trivision films include No. 1 Dramebaaz Season 3, two Bollywood movies, 5 television advertisement andDocumentary – Namaste India.