newznew (Chandigarh) : The Australian High Commissioner Ms. Harinder Sidhu today called on the Local Government, Tourism and Cultural Affairs Minister, Punjab, Mr. Navjot Singh Sidhu here today at Local Body Bhawan. The two dignitaries held wide ranging talks primarily centered on mutual co-operation in Smart City, Education and Sports spheres.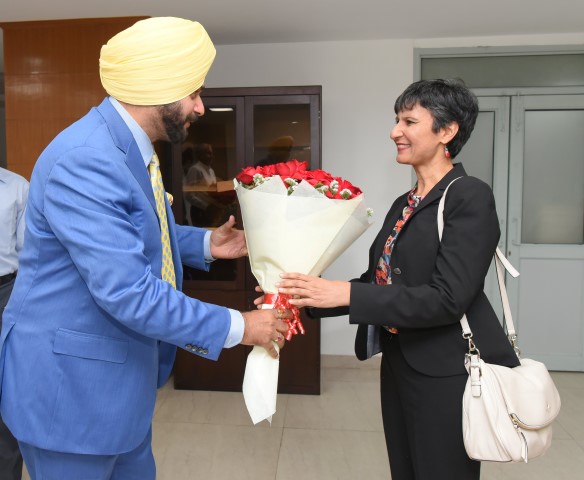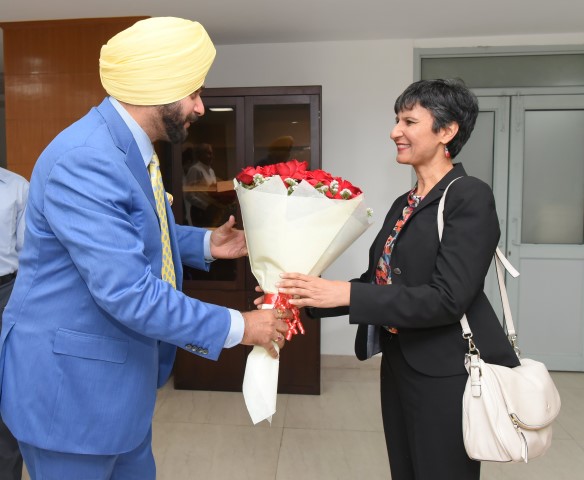 The Minister told the Australian High Commissioner about the large number of students pursuing studies in Australia and contributing a great deal to its prosperity. Appreciating the role of Punjabis living in Australia, the High Commissioner said that the Australia and Punjab stand a grand chance of gaining from co-operation in Education as well as sports. Further elaborating, she said that the Punjab Institute of Sports and Australia have recently inked an agreement regarding extending co-operation to each other which is working wonders for both on sports front.
The Minister also discussed smart city project with the High Commissioner and perfectly articulated his plan of developing Ludhiana, Amritsar and Jalandhar as 'Smart Cities'. He also said that he is strongly optimistic about getting whole hearted co-operation from Australia with regard to this. The High Commissioner responded extremely positively while also expressing happiness at the initiative to enhance co-operation between the 2 sides. She also lauded the par excellence contribution made by Mr. Navjot Singh Sidhu while representing India in Cricket and MLA Mr. Pargat Singh in Hockey.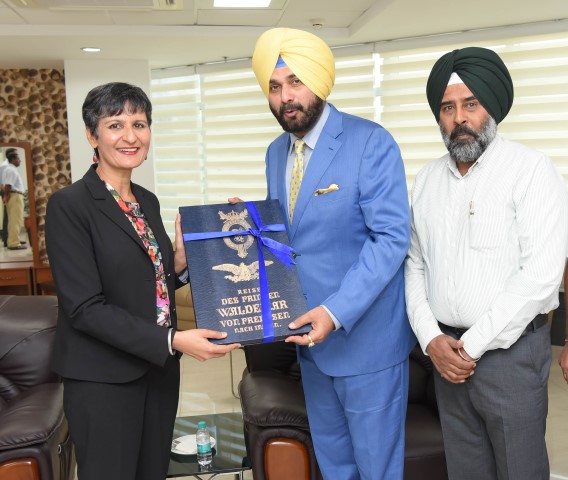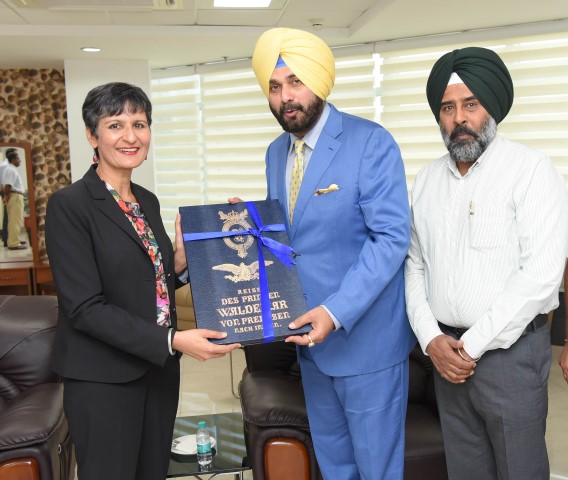 Among others present on the occasion included MLA Mr. Pargat Singh, Dr. Amar Singh (IAS Retd.), Additional Chief Secretary, Local Government department Mr. Satish Chandra, Secretary Mr. J.M. Balamurugan, Director Mr. K.K. Yadav, Principal Secretary, Tourism and Cultural Affairs Mr. Jaspal Singh and Director Dr. Navjot Pal Singh Randhawa.