newznew (Chandigarh) : A Press Meet on 'Pass it on' – A unique initiative by 'Cubs Club' – An NGO committed to social change through the power of giving, & which has as its members working women & their children, was held at Press Club here. Ms. Meenu Prashar, Founder & Convenor, Cubs Club interacted with media along-with privileged school children from St Soldiers School, Sec 16, Panchkula & DAV Model School, Sec15, Chandigarh.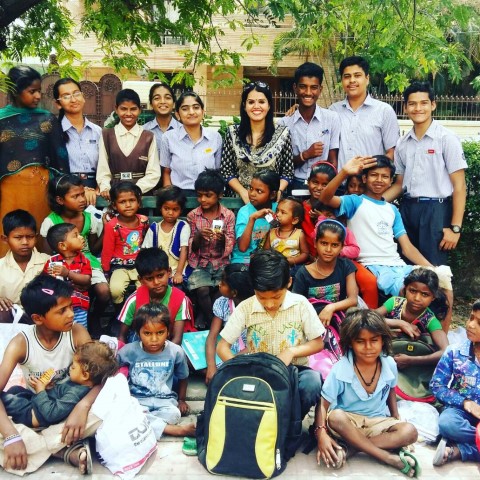 It's noteworthy that school children of these two schools had participated in the philanthropic activity 'Pass It On'. Under 'Pass It On' three different groups of privileged students helped three separate groups of underprivileged kids. The privileged school children collected items of daily use & necessity in form of used stationary, books, school bags, pencil boxes, pouches, clothing etc which were donated directly to the needy children.
"The activity saw participation of young students. During this children of various schools in tricity were asked to get involved in an act of kindness. As we at the Club feel that we don't make children happy when we simply enable them to be receivers of kindness. The initiative taught privileged children the value of sharing and true meaning of happiness." Said Meenu Prashar.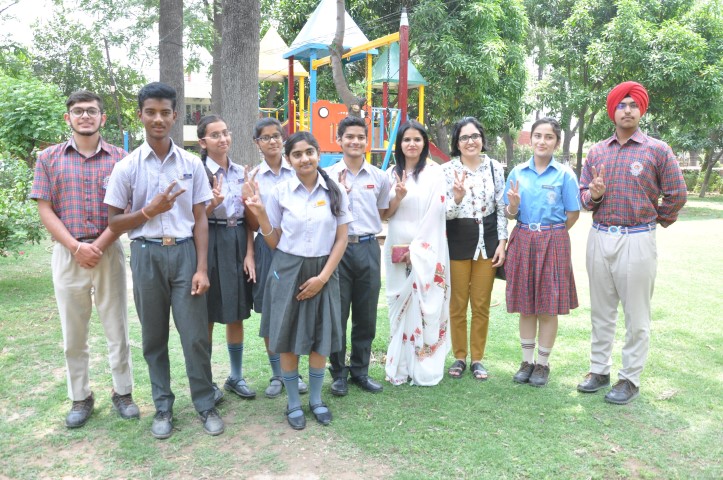 Cubs Club children visited a Primary School in Village Togan near Chandigarh. The School has strength of almost 150 students mostly coming from labour class. Club members went there with gifts (Old and New) along with some refreshments. This little help brought smile to innocent needy kids. Club helped them with few school supplies.
St Soldiers School, Sec 16, Panchkula in their part of the activity visited slum kids in Sec 8 Panchkula. There was around 20 kids with whom students shared their old stuff as a part of Pass it on activity. "We learnt a lot during our visit. We gave our less privileged friends things of art, pens, copies, pencils etc. It was very sad to know that some of these hardworking kids were finding it difficult to pay school fess too. The initiative helped us develop empathy towards our underprivileged brothers & sisters." Said Deepali Jain from St Soldiers School, Panchkula.
DAV Model School, Sec 15, Chandigarh students went to a Primary School in Khuda Ali Sher- They went there with Fresh stock of Registers, pencils and few refreshments. Students had collected old bottles and tiffin boxes to give to their less privileged friends. "The conditions in which these underprivileged children were studying were quite disconcerting. We saw lack of basic amenities like benches and desks & this made us realise how privileged we were.  After this activity we want to give a message that one should always strive to extend a helping hand for the not so fortunate in society." Said Zoravar Singh a Student of DAV Model School, Sec 15, Chandigarh.
Cubs Club has maintained its tradition of imparting values to its little members & children from privileged backgrounds so as to create a world that our generation dreams of, a society where there is equality & happiness is derived from giving. 'Pass It On' was an embodiment of this value system of Cubs Club.